Creep with me as I cruise through Wakanda where all the kids in the jungle call me: Don Beddict Benihana. Ah yes, that they do my goodmen, that they do. WAIT, JUST A MOMENT! Oh, I'm sorry, I must apologize, for many of you may not have the slightest idea of who it is I actually am. Yes, that was a double apology. No, I didn't succumb to the Syphilis that turned into my junior pogo stick into something resembling a rotting Pacific geoduck corpse. [Jay's Note: Probably don't Google that.]
TIS' I, the enlightened and compelling intercontinental fantasy sports Magus, follower of the Gods of Eld, sexual liberator of nations, father to chickens and Chinese Crested's alike, the adopted son that Grey and Rudy never wanted, thee greatest showman TEHOL BEDDICT! I am the reaper and death is my shadow! (Is that too dark?)
Anyhow, I'm assuming most of you either have already seen Black Panther or are planning on seeing the Black Panther in theaters, unless of course you're in the Ku Klux Klan. If that's the case, I'd recommend you stay home, for your brain might explode. If you truly cannot afford it and you have a child you'd like to take, please write to me below in the comment section and I will take care of you.
Most of you will come to know and love Wakanda through the comic books (like, three of you) or most likely, the record-breaking phenomenon that just hit theaters last weekend. I, on the other hand, have actually traveled there. Tis' true, I swear it on my dead step-uncle's soul.
As an honorary Wakandan, mostly due to my Razzball affiliation, I was immediately allowed entry. Did I have an immense longing to dine, drink, and dance the night away, doing Bobby Brown push-ups with some of the most superb female specimens on the planet? Well, yaaah, I almost tore a hole through my chinchilla man thong just thinking about it. I'm only human…. but yet, more. Anyway, I said: "NO!!!! I must speak with T'Chaka, the fallen king at once, for we have extremely important business to discuss! Bring me the Heart-Shaped Herb, IMMEDIATELY." You know how the rest of the process unfolds, and soon enough, the former King and myself were in an intense smoke session, digging dangerously deep into these year's MLB breakout fantasy superstars! My goodmen, you haven't lived, until you smoked Vibranium dipped blunts with royalty! You simply have not lived! The King and I, not to be confused with that lovely film from the 1950's, broke down who some of are faves were for this upcoming season, and even got into a couple duds. Vibranium takes your mind to strange places, so we compared these chosen players to other Wakandans, and even a couple outsiders, just because we found it humorous. Below, you will read about what we discussed. Take Heed!
The 2018 Razzball Commenter Leagues are now open! Free to join with prizes! All the exclamation points!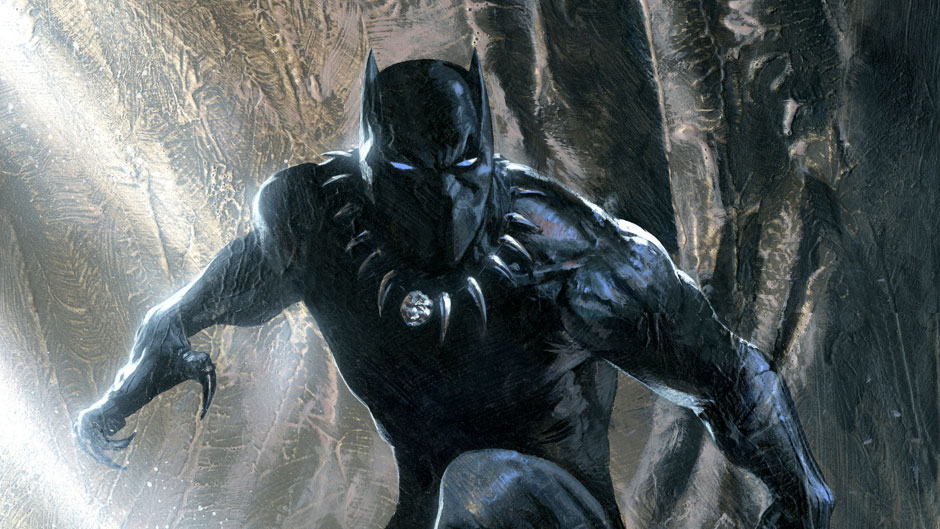 T'Challa / Andrew Benintendi – What if I told you that a 23-year-old phenom coming off a 20/20 season with 90 RBI, hitting an explosive lineup that just added king daddy ding-a-ling, J.D. Martinez, and has Panda Express coming back fully motivated to round out the lineup? Wait, what? When did that happen? So, no Panda, but either way, Benintendi is being disrespected in ways I haven't witnessed since Killmonger, the great warrior Prince, snapped T'Challa like a stale Swisher sweet, in front of his ex-lover, his mother, sister, sheeeeeit, basically everyone who matters.
BUT GUESS WHAT!!? The Black Panther is no weakling, no charmin-soft creampuff, and it seems he's harder to kill than Nicolas Cage's film career. This is why the former King and I chose Benintendi as the comp for young T'Challa; No matter how many times Benintendi is knocked down and disrespected, he bounces back like a boomerang, and soon he will be King. Anything less than 32 homers and a 10 point improvement on the average would shock me. Witness the rise of the White Panther.
Erik Killmonger / Byron Buxton – The Wakandan in me wanted Buxton to be the headline, for I'm personally guaranteeing a 30-30 season(Barring Injury) but the deceased King who I somehow was taking rips of Vibranium with, simply would not have it. Much like Killmonger, there's a side of Buxton we don't know if we can trust. During the first half of last season, Lord Byron let us down like Will Ferrell did, after he made……well…….anything since 'Megamind', which was in 2010! I'd like you to stop and think about that for a second…….it's been EIGHT years since Ferrell has done anything even remotely exciting. I suppose 'The Campaign' had some decent scenes, but this blows my mind. Must be the Vibranium.
Like I was saying, Buxton let us down in a major way last season, but much like the season before, turned it on late and went on the kind of tear that gets the eye of every Instagram model in the jersey chasing states of America. I'm expecting a breakout season, from start to finish, with Buxton finishing in the top five for AL MVP.
By the way, I didn't LOVE Michael B. Jordan as Killmonger. He looked like a roided out Nick Cannon, and seemed quite corny in my opinion. One of my few problems with the film. What did you guys/gals think? I would have liked to have seen this movie stretched out into two, with more of a backstory on Monger, as he had so much talent! Seriously, this young man has taken down more men than Madonna and Black Chyna put together. It's a shame he had to go out like that tho, for real.
Everett K. Ross / Darby Swanson – Swan Lake hit SIX, count them SIX home runs last year and stole a whopping three bags, and yet, there are still "experts" out there who still mention his name, as if he deserves to be anything more than a jock strap tester for the Braves organization. No disrespect, I'm sure he's a great guy. But I'm not here to talk about great guys, I'm here to ride around on rhinoceroses, high as all F*ck on Vibranium, and compare this limp-wristed shortstop to Bilbo Baggins AKA the Tolkien white guy AKA Everett K. Ross. Seriously, what in the name of Gandalf the Grey was this mini ham and cheese hot pocket doing in this film, other than infuriating me with his mere presence? However, I did love him in Fargo. 
W'Kabi / Domonic Brown – It took the King and I about five seconds to come to this conclusion. It's almost as if he knew I wanted to include the man I once nicknamed, " Prince Domonic", in my first baseball column, in what must be almost a decade. W'Kabi was also respected as a man once, but that was long before he betrayed the Black Panther and laid down his weapon in front of his lover, after she threatened to cleave his bean bag in the name of Wakanda. He may as well have let her do it, for that man will never have respect again. ALTHOUGH, I once thought very same about Domonic Brown, he managed to hit .311 last season, with 10 jacks in limited action…….Is 30 the new 20? Someone give this stallion a chance. Say one thing for Tehol Beddict, say he loves him some Domonic Brown.
Okoye / Ronald Acuna  – Okoye is one of the more remarkable fighters that I've ever witnessed, and the King (Dead and former King) even admitted that if it wasn't for the Heart-Shaped Herb, Okoye would have beaten the brakes off him anytime she damn well pleased. That is what we envision with young Acuna, future king of the jungle. He might be superior the Benintendi RIGHT NOW! He's clearly not in anything remotely resembling the lineup the White Panther resides in, nor does he have any major league experience, but the man has the power of a bath-salt inhaling zebra and the speed of a Cheetah, making him most tantalizing double threat since Peter North put on a  strap-on for 'Double Trouble' back in 96.
Okoye bleeds and breathes to serve Wakanda, just as Acuna will live to serve the fantasy owners with the testicular fortitude to draft him. 20/20 at bare minimum.
Shuri / Luis Castillo – Castillo actually saw his k's per nine go up in the major leagues from where they were in the minors for the past three seasons. Many have him pegged as the next great young ace of the Reds, following a long line of legends such as Tony Cingrani, Mike Leake, and last year's breakout superstar, Amir Garrett… Anyone else start Garrett multiple times after that miraculous beginning to his big league career? You remember, the ones where he got bent over like Ving Rhames in Pulp Fiction? Good times. Castillo is nothing like these lesser men. In fact, he's about as sure thing of a breakout star as there is, which is why Shuri was such a good comparison. The woman is young, talented, beautiful, has a great sense of humor, likes long walks in the jungle, naked sunbathing while the sunsets…The King does not yet know I made sweet love to his daughter as I left this part out while passing the dutch, and thanks to the fact he lives in some fantasy dream world, he'll never find out. God dammit, I love Wakanda.
M'Baku / Yoan Moncada You miss 100 percent of the shots you don't take, and M'Baku almost took the crown for himself, but predictably was outdone by the crafty T'Challa, in front of his family and friends. Hella embarrassing, I know. But still, Baku was probably my favorite character in the entire movie, as I squealed like a pig with joy every time he grunted like a gorilla or made the Hobbit uncomfortable. You want to talk about crushing skulls? Or should we just talk about baseball? Cool, yea, Moncada gave us all a glimpse over the last month or so of the season of what he's about to accomplish this season. The lack of stolen base attempts at the major league level was a tad concerning but I fully expect 15-20 swipes this season to go along with 25-30 bombs. I will be reaching on Moncada, that much I can promise you.
Klaw/ Archie Bradley Just as Klaw had to overcome the loss of his hand while somehow evading the Wakandans for 20 years, Archie Bradley had to overcome…….Fernando Rodney…..Now, I know there's Rodney apologists out there, because I argued with many of you on Twitter about it. Maybe you're one of the 15 Razzball employees who have blocked me on Twitter. Maybe you're just not familiar with Fernando Rodney. Yes, he had a hot streak last year, but there is almost NOBODY I trust less in a big game then this dull arrow shooting fraud. You've got to be realistic about these things. Archie Bradley continues the trend of the former top prospect starting pitchers that flamed out and then returned as a dominant reliever. I believe he immediately becomes a top 5 closer in baseball and I look forward to owning him in every single league.
Quick shout out Wesley Snipes who wanted to make a Black Panther movie in 1992 (Allegedly), you know, like, before he stopped paying his taxes and disappeared. But that's another story for another time.
Thank you for joining me for my first post of 2018. I am beyond ecstatic to be back. If you enjoy my work in any capacity, my stage name is Lo-Well Murray and I'd highly recommend subscribing to my YouTube channel, as there are multiple sports shows coming, as well as other things I do that women and some men (mostly gay men) love. Many of you may find it uncomfortable, for you're insecure about you're manhood. Many of you also watch the WWE. Together, we can fix all of your issues. Let's chat later.