The Blue Jays are exciting my nethers, or maybe that's the extra bleach I've been cleaning my underwears in. Yo, you can't be too careful. Corona coming for me? Bring it on, you pandemic bastard. I'm Kung Fu Fightin' that shizz with bleach, karate chops and tricks. Excuse me, not tricks, but allusions. Yesterday, I walked my dog Ted while doing The Robot, because the virus doesn't stick to metal. *points to brain* Smart. Last year Teoscar Hernandez hit 26 homers and stole six bags in only 125 games. Okay, right now, 125 games sounds like the full season plus the playoffs, but you get the picture. Teoscar Hernandez going 26/6 in five months is completely overlooked or nah? Because I'm going with completely overlooked like Julia Garner in The Americans just waiting for her Ruthie role. Can we all bless Ruthie for this line: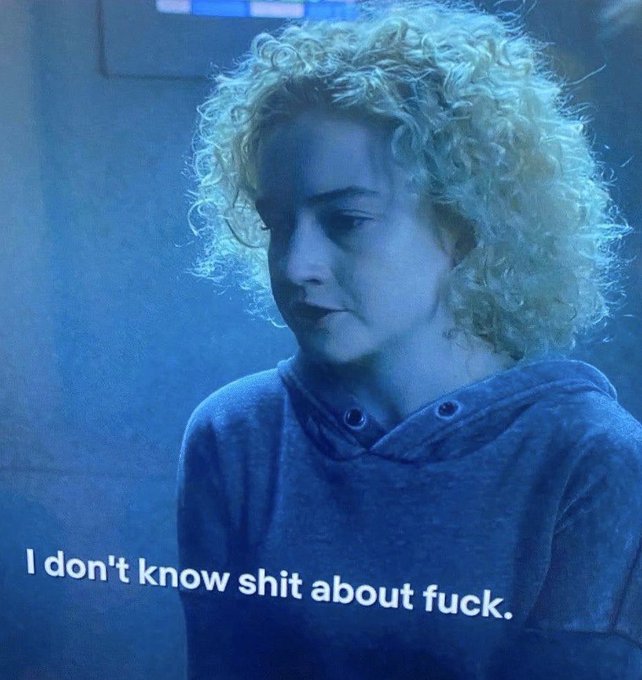 Bless her, I demand you! Now I know what it's like to be a rich old man, because I am crushing on a younger woman. Old was my thing, but Ruthie has changed me. So, what can we expect from Teoscar Hernandez for 2020 fantasy baseball and what makes him a great dart throw?
The crack against Teoscar is he can't recognize a pitch and goes "WHEEEEE!" while swinging at everything. Okay, counterpoint:  If he qualified last year, he would've had a top 50 walk rate, the same as Joc Pederson and a tad better than Jose Ramirez and a tad worse than Manny Machado. Of course, Teoscar's major strike is, uh, strikeouts. Last year, his strikeout rate was 33% and the year before it was 31.2%. Sliders really ate him up. "Turnabout is fair play," says Miguel Sano. But when Teoscar makes contact — bang, zoom. He was 74th for barrels per PA with Rafael Devers and Yasmani Grandal, and he was 35th in the league with Exit Velocity of 91.1 MPH with Eloy Jimenez and Hunter Dozier. His Launch Angle was 15.5 with Jorge Soler and Ozzie Albies. His Hard Hit percentage was 42.3% with Freddie Freeman. What I take away from this while eating takeaway because restaurants no longer exist is Teoscar Hernandez is a beast if he gets lucky with BABIP in a small sample size. Ah, there's my point after a few counterpoints. In a small sample, Teoscar can go hashtag beastmode and never have those Ks affect his bottom line. An example from the real world:  Teoscar hit .261 in 2017 with an awful strikeout rate (37.9%) but slightly lucky BABIP (.333). If he's hitting the ball hard in only 100 games, he could sneak into a top 40 outfielder season. In these shortened season scenarios, I'm finding myself moved by these guys who are exposed over a long season, because, guess what, there won't be a long season to expose them. I haven't adjusted my 2020 fantasy baseball rankings for Teoscar, but the late dart throw goes to…Teoscar! Wait, I have that backwards. The Teoscar goes to… By the way, the Oscars have a rule that a movie has to appear in the theaters to be eligible for Best Picture. Your 2020 Best Picture winner…Sonic the Hedgehog!