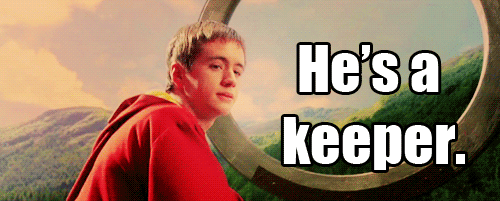 The article that gets passed around more than a Kardashian with professional athletes. Let's change that. I believe this thing's a…wait for it…keeper. Oh, gosh. Got ya there, didn't I? Well, all hilarity aside, it's about time we focused not just on the right now with all the Top 100's, but we delivered one with an eye to the future. Let's get a little wisdom in our baseball leagues that we can apply to the seasons to come. It's time for the Top 100 Keepers!
Now, before we dive into the rankings, we need to discuss the subjective dynamic of keeper leagues. In my opinion, these leagues sit squarely in the middle of redraft annual leagues (you can find all of Grey's rankings for 2017 HERE) and the deeper dynasty options like JB's REL League or mine and Ralph's Razz30. The former doesn't need to look at age much, and the latter focuses primarily the mingling of prospects with big leaguers (Here's where you can find Ralph's Top 100 Prospects…such a great read). Yet, here we are with Keeper Leagues.
Please, blog, may I have some more?