In what very well may be the first hostile takeover of the closer year, we turn our eyes to the land of Primanti's and Yinzers.  Yes my friends, I am talking about Pittsburgh.  The incumbent closer there, Tony Watson, has had a rough spring training.  One that usually I would brush aside and say "ehh ST stats mean bupkis" and he has the vet preference behind him to back him up.  I usually believe that type of big brother back-up mentality, but not when they signed a free agent who was viewed by several other clubs as a closer, that player being Daniel Hudson.  So before we get to Danny, let's stay on Tony Watson for a bit.  He is the 19th closer off the board in most scenarios, which by all intents and purposes puts him in the lower-middle.  Last season he only took over the closer's role after the trade of Melancon and notched himself 15 saves on the year.  But they weren't all comfy ones.  Tony Watson is a phenomenal relief pitcher, notice, I said "relief pitcher".  In my mind, he is just not a closer.  A closer by default last year though?   Very much so.  Now, you add the tumultuous spring that he is having; faced 24 batters, allowed eight hits, walked three and eight ER in four-and-a-third innings. good for a 16 plus ERA.  Looking for a silver lining, okay, there are two!  Zero home runs allowed and a K-rate above 12.  Yah… for peripheral stats, Hudson has been basically himself this spring, high-K middle-3 ERA, and holding opponents to a .200 BAA, while everyone is hitting Teddy Ballgame against Watson.  I am not completely panicking yet, because in reality I would have two higher ranked RP before Tony Watson comes off the board, but those looking to get a cheeky head-start on the SAGNOF craze, grab you some Daniel Hudson.  So for the first invasion of the season, I am flying the Jolly Roger upside down for distress.  Let's see what else is going down for the end game of ballgames…
Razzball Commenter Leagues are open! Play against our contributors and your fellow readers for prizes. Join here!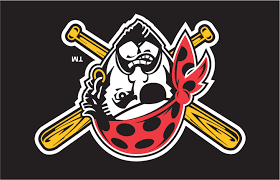 Greg Holland – I love this time of the year, one day he is the closer.  The next he gives up two earned runs and it's back to Ottavino.  Neither is going to win you or lose you your league.  Plan ahead and if you need one, you prolly need to draft the other. Which is never a good thing for roster-bating.
Brad Boxberger – Looks like he will start the year on the DL, moving Xavier Cedeno up to that cuff mode and first chair for holds.  For deeper leagues, Lord Farquhar and Erasmo Ramirez have some value in holds leagues.
Raisel Iglesias – Has both elbow and back injuries currently and is far behind in his workouts.  The best thing for you is they are the worst bullpen in bullpen for stability.  Lorenzen is putting up a Tony Watson type spring and the skipper is planning on going into the season going eeny, meeny, miney, moe for the save.  They are ranked last for a reason, desperation is not worth it.
Will Smith – Got jiggy with it and hurt his elbow, mmm-drop!
Brandon Kintzler – With Perkins not anywhere close he is becoming more of a commodity then an also-rand.  Limited K-potential, in the 5-6 k/9 range, but he had 17 saves and only 3 blown last year.  No real competition at least gives him a leash that he can hang himself with.  Want a sleeper for the end of the year, Tyler Jay is becoming a full-time reliever.