Hey Razzball faithful! I'm back again for another installment of SAGNOF Wednesday! Hopefully, you've had some time to stretch out on the couch and watch a bit of the WBC this week. More importantly, I also hope that you've been dodging any and all snipes as you draft through these early March fantasy leagues.
I'm back again today to give you some more names from my mini-series on "What's The Deal When Looking For Steals?"
Last week we dipped into the "Experience" section and looked for players with speed that had at least a few years of MiLB or MLB playing time under their belts. When it comes down to those later rounds of your draft, something that can separate one player from another is if they've been to that SAGNOF promised land already or not. Obviously, the more times they've shown a prowess for pilfering, the better. Andres Gimenez and TJ Friedl were outlined there, but I think I cursed Harrison Bader the same way I cursed Gavin Lux in my February 22 write-up. Those two ended up with some serious injuries right after I posted, so hopefully the guys today can stay healthy and put up some solid SB numbers right from opening day.
Today's theme is going to be "Quantity". How many steals has each guy had in a professional season before? Has he managed to eclipse 20 SB in a year? 30+? That's the kind of total we should be looking for, especially if we want to invest in a younger player that's just breaking into the league.
But first, let's take a quick moment to point out a couple of the things that are worth checking in on here at Razzball. The information that I usually pull numbers from is available for all of you in Rudy's 2023 Fantasy Baseball Subscriptions package. The War Room is fully operational and is what I've been staring at for a good while every day. I used it throughout my whole TGFBI draft, am using it right now during my Razzslam draft, and have used it from the beginning of my Fantasy 6 Pack draft. Needless to say, it's versatile (there are four different versions to choose from) and it's easy to use.
Also, don't forget that all of Grey's 2023 Fantasy Baseball Rankings are here and free. There's a ton of information for you to sift through there, so have a click … after you get through the names below, of course!
And now…QUANTITY… Here's what I put together to outline what I mean when I'm trying to determine how many steals makes for a 'good to great' stolen base investment. Of course, there are more variables at play, but this is where we answer the burning question that you all must have by now…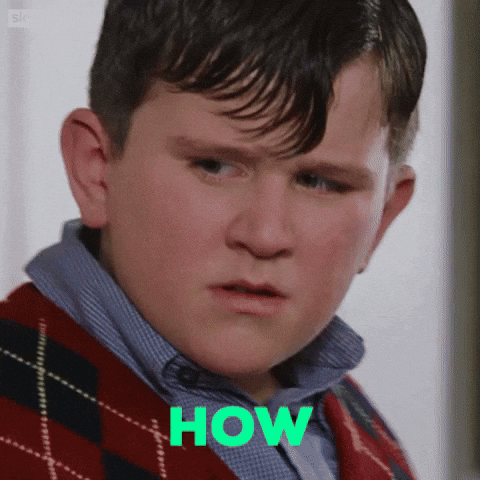 "QUANTITY

is another good indicator of future success. Has this guy stolen 15-20 (or more) bases in a minor (or major) league season before? More than once?  Has he passed that golden steals number of 30 in a full professional season? A perfect record of 6-for-6 in steals attempts is nice, but almost all of our roto leagues reward quantity over quality. In other words, no one cares if Player A was caught stealing 40 times if he can successfully nab 60 bags."
So, at risk of playing the Captain Obvious card again…the higher the number, the better the runner? Right? I know that some people might dismiss players with crummy success ratios as not being worth their time, but they're missing the real reason for this kind of digging. We just want to find those guys that have achieved some sort of higher point of total steals before. We want to find the guys that not only are able to run, but also those players who want to run, and whose teams tell them to run whenever they feel like they can do so successfully.
I'll dip more into the 'teams that tell them to run' more when we look at 'Opportunity' next week, but for today, we just want to see how many bags we can collect in our afternoon of foraging through the SAGNOF forest.
Jazz Chisholm, MIA 2B/OF :  – ADP: 42.24 – 
Leading off today is a bit different than what we've penciled in in the past. Most of our names have been a bit deeper down the ADP rankings, but for this one, we'll lean into some smooth, Top 40 Jazz.
First off, Miami had the second highest SB/GP last season with a 0.75. I'll mention this a bit more next week but, bottom line, Miami isn't going to pull in the reins on their franchise player this summer. Jazz's Forecaster SPD score is a cool 146 for 2023. Pair that up with his 60 grade speed (and 60 grade raw power) and MLB The Show's cover athlete has more upside than a young John Coltrane. 
Show me the numbers! I want the numbers! Ok. Here you go.
| YEAR | AGE | LEVEL | TOTAL SB |
| --- | --- | --- | --- |
| 2018 | 20 | A/A+ | 17 |
| 2019 | 21 | AA | 16 |
| 2021 | 23 | AAA/MLB | 24 |
| 2022 | 24 | MLB | 12 |
So at first glance, Jazz has only broken the 20 steals threshold once in a pro career that goes all the way back to the Arizona Diamondbacks organization in 2016 rookie ball. 60 grade speed doesn't really mesh with a guy struggling in the teens for stolen base totals. BUT, as I'm sure you're all more than aware, Jazz's numbers here have more to do with injury history than anything else. Last year it was a back injury and a torn meniscus. In 2021, it was a shoulder injury. In 2020, he didn't get an MLB call up until September 1st. 
Jazz comes into spring training with a clean bill of health and, if he can stay healthy while patrolling his new CF position, there should be no reason why he can't smash that personal best of 24 pro steals in a season.
Steamer has Jazz projected for 32 steals and a fairly serviceable .312 OBP (down from his .325 in 60 GP in 2022). Grey has him ranked as his 5th 2B in his Top 20 2nd Basemen for 2023 Fantasy Baseball rankings but is less optimistic about the body holding up. 25/25 season if he's healthy, but Grey only projects him for 19 steals.
If we split the difference here, we're looking at 25.5 steals and a more accurate assessment of Jazz's true ability if he can give the Marlins a full season.
Jake McCarthy, ARI OF: – ADP: 115.96 –
McCarthy isn't getting as much helium as his rookie teammate and OF neighbor, Corbin Carroll. A deeper dive into his numbers should explain why there's been a crescendoing whisper about Jake in fantasy circles this draft season. 
I mentioned the D-Backs in the Jazz blurb above. Arizona's another team that didn't shy away from giving guys the green light last year. They were a top five team in 2022 stolen bases (tied for 5th at 0.64 with Kansas City), and there isn't a guy that should steal more than McCarthy for the sand snakes.
McCarthy's Forecaster SPD score is a whopping 147, good for third behind the aforementioned Carroll and Steven Kwan (in >400 AB). His 70 grade speed (!) is almost as good as it gets. But has he hit those 'standards of swiftness' in his pro career? Let's take a look.
| YEAR | AGE | LEVEL | TOTAL SB |
| --- | --- | --- | --- |
| 2018 | 20 | R/A- | 21 |
| 2019 | 21 | A+ | 18 |
| 2021 | 23 | AA/AAA/MLB | 32 |
| 2022 | 24 | AAA/MLB | 11/23 |
Wow. It's probably worth noting that the first two numbers on our list above were reached in less than 300 PA for each year. He hit the 2021 total in 438 plate appearances. The 2022 line was in 519 total PA, 354 of which were at the big league level. 
As I outlined earlier, there's nothing like racking up steals on a major league squad as far as building legitimacy is concerned. McCarthy has certainly proven that he can do that. Two seasons of 30+ steals in pro ball should be a good enough indicator for future success, but the fact that he swiped 23 in less than 360 major league at-bats means he should have an even higher number over a full MLB season. 
Steamer comes in at a 29 stolen base projection (right with the other systems that project around 30). Grey has McCarthy down for 33 steals, good for #26th in his OF rankings, and worthy of a 2023 sleeper post.
As of right now, he's slotted into Arizona's batting order as their 3rd hitter. Even with a slight regression from his .342 MLB OBP last season, there's a lot to like from this 25 year old OF in 2023. 
Bubba Thompson, TEX OF: – ADP: 442.55 – 
(Bubba getting … er… setting the table for the Texas Rangers this spring)
Whoa, whoa, whoa! Not that Bubba!
Bubba Thompson has quite a few things going for him as he heads into spring training with the Rangers this year. First, his team led the majors in stolen bases per game (0.79) and has more than its fair share of runners in Marcus Semien and Adolis Garcia. SPD scores? Yep. Bubba's Forecaster rating comes in at a pretty obscene 183 (last season) with a projection of 189 in 2023. Like some of the guys we discussed last week, Thompson owns a 60 grade speed score as well. 
Awesome. But does he have a track record of stealing copious amounts of bags in the minors or majors? 
Ah, but of course my bolded and italicized friend. Here's a quick reference of Bubba Thompson's minor league steals totals…
| YEAR | AGE | LEVEL | TOTAL SB |
| --- | --- | --- | --- |
| 2018 | 20 | A | 32 |
| 2021 | 23 | AA | 21 |
| 2022 | 24 | AAA/MLB | 49/18 |
I left out 2019 as Thompson only had 12 SB in 228 PA due to a broken hamate bone. But I doubt your eyes bugged out because of that omission. The magic number that hits you like a steel chair at Wrestlemania is the 49 SB in 80 GP last year in AAA. That total was second to only Forrest Wall's 52 (in 40 more games) in the PCL last season. Wowie.
To say that this is the main reason for the inclusion on this list would be pretty simple. But Thompson comes with that pesky OBP trouble like so many others that have his kind of wheels. I said it with some of the other guys earlier. Adalberto Mondesi, Brandon Marsh, Harrison Bader…all of these guys sport a below .300 OBP, and that affects the ability to maximize their speed skills. Thompson had a .355 OBP last year in AAA (!) but that dipped to .302 in 180 AB with the Rangers at the MLB level.
The good news is that Thompson has, indeed, led off for the big club this spring. He was atop the Ranger lineup on Sunday against Seattle's Luis Castillo. That they're giving him at least a look at the leadoff spot should mean he's at least being considered as a regular that might play atop a pretty powerful Rangers lineup.
Would I burn a middle round pick or more than $1 in an auction league on Thompson? No. But there are worse dice rolls to throw if you're needing a boost in the steals category and rounding out your drafts this March.
That's it for this week! Come on back next time when I dig a bit more into OPPORTUNITY as a factor in our player searches. I'll be sifting through the numbers to find some players from those top MLB steals squads in 2022. If you have any questions or comments, feel free to hit me up in the comments here or @MarmosDad on Twitter!