Boy let me show ya how to make that trade
How to spend that money how to win your league and get paid
Girl let me show how to hit that wire quick
How to get that d!ck, don't give back lip
Go head do what you do make it work for ya!
Beddict  don't play when it comes to money
I guess that's why I'm okay when it comes to money
Hit Jay on the hip Guru on the celly
Rudy call Grey, I get 'em for the R.Kelly
That's seventeen a chicken, you know Beddict tha bird man
Citizens Bank Park, Philadelphia. I know the Byrd gang
Greetings!!! Tis I, Tehol Beddict, back again with what is HOPEFULLY another entertaining edition of Disgrace/Delight. I'd explain it to you new readers, but it's fairly self explanatory, is it not? Before we dive balls deep into this cavernous crevice, let's talk a bit about my big homey, Marlon Byrd. If you're anything like me (possibly not a good thing), there's a decent chance you didn't believe Byrd could possibly come close to or equal last season's 24 bombs and 88 RBIs. Like me, you'd be incorrect for Byrd man is putting on a show in his age 36 season and I for one am in total shock. Not as shocked as I was when Ricky Martin came out the closet, but shocked nonetheless. With 13 bombs and 45 RBIs through 75 games, Byrd is right on pace to repeat last season's totals and possibly made himself a Hall of Fame candidate in the process( Just kidding). The old heads usually fade at this point their careers, not light it up like every day's Christmas. I need to have lunch with Rudy in the Razzball cafe and have him break down how this is even remotely possible. I mean, we saw what happened to Christian Slater as he aged; He became an unattractive, whiny voiced weasel who we realized had somehow fooled us into thinking he was decent actor at one point. But for Slater there's a Clint Eastwood, a man who ages like a fine malt liquor, and I for one, thank the Gods every day for Marlon Byrd. Praise him for he has risen.
Now pump up my theme song and enjoy this blessed scripture below.
Jeff Locke– Locke-Jaw Aka the King of Summer always blows our minds this time of year. And by always I mean last year and a couple decent starts this year. What's truly mind numbing is that Locke's WHIP is sitting at a sparkling 0.98. I know what you're saying; "Relax Beddict, Locke is a human piñata, last year was a fluke, and by the way you are one of the most gorgeous men I've ever witnessed on the Gods's green earth!" Why, thank you. Your passionate and sometimes overwhelming support is all that keeps me going in this crazy world of fantasy sports writing. Back to Locke for a sec; I'm all for adding him FOR NOW as he is a decent stream or 2 start pitching option but once he begins walking the bases loaded with no outs in the 1st inning multiple times you just may want to cut bait. That's what fantasy is truly all about (you knew that or did you?). Ride these bums like Seattle Slew when they're hot and drop em in a ditch like Hollywood did Christian Slater when they fall off like a bad bag of dope.
Bartolo Colon– By no means do I support obesity, but this gluttonous pig is the hottest rutundo to hit the scene since Chris Farley. I suppose he's not just hitting the scene as fat Bart is approaching 50 years old but you'r picking up what I'm throwing down. You know, because you're highly intelligent life forms. I mean this dude's second chin is larger than my sack but he's been lights out as of late. In his last 16 innings pitched, Colon has dropped game on the oppositions ass to the tune of 2 ER, which equates to a 1.13 ERA, 9 Ks, a 0.56 WHIP, with 2 wins. Kudos to him. Someone buy this guy some red velvet cake with extra frosting.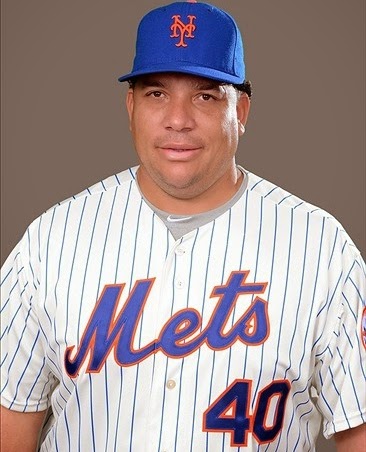 Gordon Beckham– I've been rather impressed with Beckham's performance thus far this season. Again, I know what you're thinking; "Beddict, Beckham has hit for a paltry .154 average over the past week and has been a constant disappointment since his spectacular rookie season back in 2009. But Gods be damned Beddict, I love your style, admire your rare shoe and groupie collection, so I'm just going to take your word for it."
Chris Young– Do dat, do dat, go Chriiis! With 3 yack jobs in his last two games, Young is hotter than Pamela Anderson's punnani smothered in wasabi. If you know anything about the kid, you know he's one of the streakier players in all of baseball. Now is the time to grab him if he hasn't yet been poached.
Matt Adams– If you're chubby and you know it clap yo haaaaands. Yea, it's all good ya'll. Embrace that chunk in the same fashion Adams does, and it will be a beautiful thing. With 3 jacks and 10 RBIs in the past week, Adams is finally fulfilling the Elder Gods's pre-season prophecy in becoming one of the most dangerous hitters in all of baseball. Considering I, Tehol Beddict the Elder God chosen, selected him in every single league I'm in, this is a wondrous thing.
Odrisamer Despaigne–Before ya'll get too excited, let's remember that Despaigne had a 3.55 ERA over 213 games……IN CUBA! Maybe it's just me, but that's a tad worrisome. Let's also not forget that these Cuban players are still forced to "escape" from their country in order to play in the US of A. That ain't right, yo. Dude only had 1 K in his 7 innings of shutout ball, so unless he's the Cuban Greg Maddux, I doubt this run continues. You never know though, and it's still a cool story.
Justin Morneau–Do my eyes deceive me or is Morneau a solitary RBI off the NL lead right now!? Not in my wildest fantasies did I imagine this occurring. I haven't witnessed a career resurgence like this since Jeremy Renner dropped National Lampoon's Senior Trip on us in 95, seemingly fell off the planet for 10 years and then become an A-list celebrity. Seriously tho, dude is doing Bourne movies and sh*t. Kudos.
Jake Arrieta– A 2.05 ERA? This can't truly continue can it? It almost angers me for some reason. Probably not as much as it angers the Orioles higher ups tho.
Marcus Stroman– Good things come to those who wait ,and big Stro-Daddy didn't disappoint with his last home start against the Yankees, where he went 8 innings strong while only giving up 3 hits, 1 earned and fanned 7. Dude is legit and I've added him everywhere possible. Once Beddict goes black, he don't go back ya'll.
Non-MLB Delights:
The NBA Draft- From the responses I've received from this column I'm guessing that there's about 1-2 people out of my millions of readers who actually enjoy the NBA. I'm an avid fan and there's few things I enjoy more than the NBA draft, looking at nude pictorials of Anna Nicole Smith in her prime being one of them (You know, before she became THIS).  If you want to read something incredible, something truly life altering, read the mock draft I dropped like hot lava on Thedirtyturban.net. Shout out to my man Guru. Fun fact: Guru was the bassist in Trent Reznor's first band, Bloody Rectum. 
Fargo– How is Billy Bob Thornton not one of the top 5 most underrated actors of all time? TELL ME HOW!?!? I don't believe I've ever witnessed anything I haven't liked him in. Bandits was definitely an underrated film, I can tell you that much. Anyway, Fargo is a 10 episode show that airs on FX and I'm giving it the Beddict stamp of approval. Peep dat.
Da Vinci's Demons- Another Starz classic!! Not only does Starz seemingly showcase films I actually want to watch, whereas HBO and Showtime don't ever seem to, but they've been dropping all kinds of gems in the show department. This fictionalized version of Da Vinci's life is one part: The Borgias, and one part: Indiana Jones. The 2nd season was honest to the Gods legendary.
MLB Players Who Disgraced Themselves This Week: 
B.J. Upton– This isn't a knock on Beej's play this past week, it's a knock on his play for the prior TWO SEASONS!!! In Upton's most disgraceful season for Tampa, he hit .236 and that's sounding extremely scrumptious right about now. In a loaded lineup this fraud somehow manages to barely stay afloat over the mendoza line. He's regressed in every way imaginable and he's only TWENTY NINE YEARS OLD!!! DISGRACE!!!
Matt Cain– I've never owned Cain nor can I even begin to attempt interpreting what or when or why things have gone insanely south for this former hog. What I will tell you is I lost 3 racks betting on him at home against the Padres Monday night and I've since put a printed photograph of his dome my dartboard (do people still have those?). What I will also tell you is that Cain went from a guy who would seemingly contend for the Cy Young, year in and year out, to a fraudulent peon who can't carry Bartolo Colon's XXXXXXXXXL jockstrap. Double disgrace!
Alex Cobb – Everybody's pre-season golden boy is strugggggg-a-lin in ways I haven't witnessed since Tom Arnold married Roseanne just so he could get a job. Kudos to him tho for he actually had himself a solid career afterwards. That's another story entirely and no matter how much I'd enjoy delving into that, I simply don't have the time. I was never a huge believer in Cobb and seemed to be the only man on earth who preferred Matt Moore (obviously irrelevant at this juncture) but he's been even worse that I expected. A 2-6 record with 4. 10 ERA on the season is not what his fantasy writing groupies were hoping for. I won't even mention that he got a full cavity search from the Buccos a few days back, giving up 6 earned (I guess I did mention it). All is not lost though folks, for opponents are batting a meager .233 against him and the Rays are bound to pick up their run support at some point, right? You never know, James Loney might hit 20 second half bombs. Hey, it could happen( that annoying kid from Angels in the Outfield voice).
Justin Masterson– Someone please explain to me as to why everybody was so sold on the Masterbator before the season began. His control issues make Jorge De La Rosa look like Greg Maddux in his prime (okay, I may have gone too far). Not even ownable at this point in time.
Desmond Jennings– Just thought I'd shout Jennings out for be a perennially underachiever. I suppose theres hope for they once said the same thing about me, and hey, look at me now!!!
Ben Zobrist– Before Wednesday's 2 hit performance, Zobrist was batting .095 over his past 7 games taking him down to .247 on the season. This wouldn't be AS disgraceful if only his power and steal numbers were close to his past totals. But there not so it is.
Domonic Brown– SMFH
Non-MLB Disgraces:
Godzilla- Incredibly disappointing film. I won't get into as to why it was so, but honestly, I hated it. Not on the level I despised Adam Sandler's Jack and Jill, but still. Speaking of the Sandler flop, check out the one scene that cracks me up every single time, RIGHT HERE.
A Million Ways to Die in the West– I won't sugarcoat it for you; This movie is hot garbage. It contained some humorous stuff near the end, but at that point I was just praying for it to end and couldn't enjoy it. The way they advertised this film by saying "From that guy who brought you Ted," gave me strong feelings it would bomb, and bomb it did. Wait till it hits netflix or download illegally such as I did.
Tehol Beddict– For betting against the USA against Portugal in the World Cup. No, ties don't count as a push. FML.
Thank you for joining me for another week of Disgrace/Delight. It's always a pleasure and I look forward to communicating with you in the comment section below and on Twitter, where you can find me at @TeholBeddict47. As per usual your questions and comments will be responded to with the kind of quickness rarely seen in today's world. Till we meet again. Beddict, out.