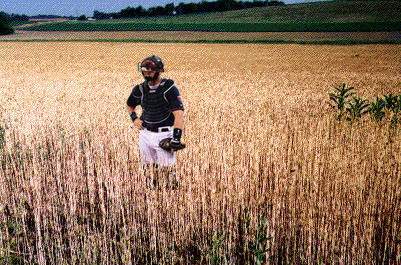 Get it?
Time to finally hang up the fantasy football helmet, slip into my official Steve Balboni athletic supporter and get ready for some of the base and the balls talk. This nipple hardening February morning finds your humble-but-nonetheless-handsome Guru loading the van up with scouting reports, clean turbans, eye black and my Jenny Dell inflatable doll for that long, lonely road trip to Fort Myers to prepare for spring training. As we cross the days off the calendar until we dive into some actual fake baseball drafting, it's time to dig out the ol' jammer crammer machine (available on Adam&Eve.com) and dig through this year's jams and crams by position for the 2014 fantasy baseball season.
We're not talking Mike Trout and Miguel Cabrera here or the other players in Captain Mustache's top-10. We all know approximately who those guys are and who they will be again unless Emperor Bud comes knocking with a positive pee test and a search warrant. Let's not waste precious time, it's those players ranked outside the top-100 that win you leagues, bragging rights, maybe a little green or a night with your friend's MILFalicious wife – you play in some hardcore leagues, man. Guys ranked outside the top-100 (according to ESPN 12-team leagues) last season that probably helped you win it all included Torii Hunter (pre-draft rank #137, finished #49), Marlon Byrd (pre-draft #774, finished #77) and freakin' Alfonso Soriano (pre-draft #191, finished #16). If any so-called expert had told you those three would finish ahead of Bryce Harper, Josh Hamilton and Giancarlo Stanton I'll deep fry my turban and eat it with a side of ranch dressing. Deeelicous! With all that mindless word drool out of the way, we are talking catchers this week. Personally, I wait on catchers and usually just let the stream flow. Let someone else draft Buster Posey, Yadir Molina and Wilin Rosario too early. Catchers are like the ladies left at last call, I don't bring one home unless I've had 14 beers. Now that I'm on my 13th IPA, let's bring this backstop blog home, it's time to jam it or cram it.
Jam or Cram: Joe Mauer, Minnesota Twins
2013 Rankings: Opening Rank, #84. Final Ranking, #188.
2013 Stats: 62 R, 11 HR, 47 RBI, 0 SB, .324 AV
2014 $$$ Value: $7. I've seen him listed as high as $18. Some gopher still living in 2009 is going to overpay for Mauer then sing "Party In the USA" at a karaoke bar in Duluth.
The Gist: Mauer's numbers have been D-O-W-N for four straight years and the power is G-O-N-E while the strikeouts are going U-P. After hitting 28 homers in 2009, he's hit 33 total since and whiffed in 17.5% of his plate appearances last season.
Dirty Turban 2014 Projection: 66 R, 9 HR, 58 RBI, 2 SB, .301 AV.
Jam it or Cram it: Mauer is the 2014 Mr. Overrated poster boy. While he's shifting to first base this season in hopes of more ABs, he's yet to swing a bat this offseason because of concussion symptoms. Mauer says he'll be ready for opening day, but he's currently sitting in a dark room with a drool cup humming "It's A Small World" thinking he's at Disneyland.  CRAM


Jam or Cram: Jonathan Lucroy, Milwaukee Brewers
2013 Rankings: Opening Rank, #282. Final Rank, #88
2013 Stats: 59 R, 18 HR, 82 RBI, 9 SB, .280 AV
2014 $$$ Value: $11. Don't be the guy to go all big spender on catchers. That guy blew $40 on Buster Posey last year and hasn't left his Mom's house since September.
The Gist: Ok, maybe Lucroy isn't as sexy as Brian McCann, but he could be a top three catcher this season who also has first base eligibility. That's right, four lady readers, Jon Jon is multi-positional. While the power disappeared in the second half last year (just five homers after the All-Star break), he does make contact with a LD% of 22.8, a BABIP of .290, a strikeout rate of 12.7% and the career power numbers sure look sexy enough to me with a HR/FB rate over 10% each of the past three seasons. I'll stop before this man-crush approaches Grey/Giancarlo territory.
Dirty Turban 2014 Projection: 57 R, 19 HR, 80 RBI, 7 SB, .295 AV.
Jam it or Cram it: When it comes to catchers I spend most of the year leaning on the Hitter-Tron, telling it how great it is and pimping out my Roomba for solid streaming action. Last season, at one point or another, I owned Alex Avila, John Buck, Jason Castro, Jarrod Saltalamacchia and Don Wakamatsu. This year, on the "suggestion" from the local vice squad, I'm grabbing Lucroy. I'm a one catcher man now, Razzballers. Honest. JAM
Jam or Cram: Evan Gattis, Atlanta Braves
2013 Rankings: Opening Rank, #891 Final Rank, #222
2013 Stats: 44 R, 21 HR, 65 RBI, 0 SB, .243 AV
2014 $$$ Value: $10. If you want Gattis you'll probably have to spend a little more than that. Don't do it, you know he'll just spend the money on cheap beer and Mad Dog 20/20.
The Gist: The Braves found  El Oso Blanco wandering the streets of Atlanta washing windshields last season and convinced him to trade his squeegee for bat. Gattis promptly showed he could handle the stick and had some pop. Although Gattis only made 382 plate appearances, he was second among catchers in homers and HR/FB percentage and first in isolated power. However, he swings at everything, denies the existence of walks and is one bad month from being back under the bridge. *Cue the Chili Peppers here*
Dirty Turban 2014 Projection: 55 R, 22 HR, 64 RBI, 1 SB, .240 AV
Jam it or Cram it: With McCann off to the NYC, Gattis will be the main man behind the plate. I'll miss him in the outfield, though – that was good fun. Gattis could prove me wrong, he's getting a lot of love with some 'perts predicting 30 homers, but his poor plate discipline gives pitchers no reason to give him anything to hit and he'll kill you at average, runs and RBI. Besides, I don't believe in love. My heart was ripped out and eaten by a New Orleans vampire stripper years ago. CRAM
**BONUS TRACKS**
Salvador Perez, Kansas City Royals: Good ol' Sal could be a top five backstop this season, then again I said that last year when my bath salt addiction was completely out of control and I boldly predicted 25 homers. Bold prediction 2 Electric Boogaloo: Perez hits 25 homers. JAM
Wilson Ramos, Washington Nationals: Ramos hit 16 homers and 59 RBI last year in only 78 games. Why so few? Willy is more fragile than Glass Joe. Draft Bald Bull instead. CRAM
Jason Castro, Houston Astros: As a rookie on a bad team Castro had 18 homers, 35 doubles and a tasty LD rate just over 25%. If Lucroy and Perez go too early, Castro is my backup plan. And by backup plan I mean this is probably who I end up with. JAM
Mike Zunino, Seattle Mariners: I want to believe the hype and the sleeper status. I'm a very gullible person. Sky sold me some magic beans he said would grow into a jackalope. I'm still waiting. I'm also going to keep waiting on Zunino. Let's talk in 2015 and me and the jackalope will draft him. CRAM.
Follow The Guru and his dirty turban on Twitter @TheGuruGS for fantasy ballin' updates and scotch-fueled selfies.