Last week's streamers scared me to death and they actually did alright. This week honestly isn't much better though and it's clear that the pitching landscape in baseball is downright ugly right now. The simple fact is, these backend pitchers kinda suck. They're just not very reliable but that makes proper streaming as important as ever. If you can gain that extra edge through streaming, you're putting some serious stress on your opponents to do something stupid. While these guys are geared more for head-to-head leagues, some of these streamers can be great assets to improve your ERA and WHIP too.   
Two-Start Streamers 
J.A. Happ, NYY (at BAL, at KC) 
Happ falls right on the border of streamer ownership percentages but he needs to be owned in all formats. While Happ was downright terrible in his first three starts of the season, he's been superb since. In fact, Happ owns a 2.70 ERA and 0.90 WHIP across his last five starts. He's put up those impressive numbers despite facing potent offenses like the Red Sox, Twins and Mariners.
That alone makes him tough to fade but these are some of the best matchups in baseball. Baltimore currently ranks 29th in xwOBA while Kansas City sits 21st in runs per game and xSLG. That puts Happ in a great spot to succeed and he should enter both of these games as a sizable favorite if you're in need of wins. The Streamonator loves Happ too, as he's projected to provide a 3.51 ERA and 1.16 WHIP while striking out 10.7 batters across 10.9 innings.  
Brad Peacock, HOU (vs. CWS, vs. BOS) 
Peacock was in our article last week as a two-start streamer but he and Wade Miley traded places in the rotation just for us. I called the Astros and was like, "Hey A.J. Hinch, can you switch Miley and Peacock in the rotation so I don't have to write about Miley?" Hinch responded, "Yeah man, Miley sucks and you rock at these articles, so I got you homie!" That favor was obviously huge because Peacock is the far superior pitcher to Miley and I was so happy to hear the news on Saturday.
Peacock's last two starts are really impressive, with the right-hander allowing just one run across 12 innings while striking out 15 batters. That says a lot about his stuff and Peacock definitely has some positive regression headed his way with a 3.47 FIP, .266 xwOBA and 25 percent K rate in his back pocket. Getting to face the White Sox is what makes this pick so tempting though, with Chicago ranking 20th in xwOBA and 22nd in K rate. Boston is obviously much scarier but the Chicago start makes Peacock hard to fade. The Streamonator only has Peacock lined up for the Boston start and it has him projected to provide $11.7 worth of value. That means we could be looking at a $30-week with the Chicago start added in, which would be one of the highest totals of any streamer all season long.
Also Consider Jake Odorizzi against the Angels and White Sox. Odorizzi's ownership percentage has climbed to a point where we can't recommend him but he's still floating out there in some leagues and is a must add if available.  
One-Start Streamers 
Michael Wacha, STL (vs. KC) 
Oh man, this guy. Wacha is someone who I've always loved but he's horribly inconsistent for fantasy purposes. What keeps people coming back is his first three seasons, in which Wacha posted a 3.21 ERA and 1.19 WHIP. That's pretty identical to his line from last season and Wacha lovers are hoping he'll recapture that form. We're talking about a guy with a career xFIP below 4.00 and a 21 percent K rate, which makes him definitely streamer material.
Getting to face the Royals at home is why we really like him though, with Kansas City ranking 21st in scoring and 20th in xwOBA. That's why the Streamonator has him projected to provide $11.5 worth of value, as he should enter this matchup as a –150 favorite with Kansas City projected for fewer than four runs.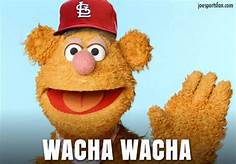 Kevin Gausman, ATL (at SF) 
This is probably my favorite streamer on the board and a series of unfortunate events has led to his ERA looking worse than it actually should. A nightmare start at Cincinnati is what kicked off his poor stretch, as he followed that up with a Rockies start, an early ejection, a suspension, the Dodgers and then the Brewers. That's simply a bizarre stretch and we're going to bet on him bouncing back to the guy he was at the beginning of the season.
Over his first three starts, Gausman posted a 2.25 ERA and 0.76 WHIP while striking out 22 batters across 19.2 innings. That's the prospect that everyone has been hoping for and getting to pitch in San Francisco is a good way to start a new hot streak. Not only is Oracle Park arguably the best pitcher's park in the Majors, the Giants also rank 26th in scoring and 29th in wOBA.
Spencer Turnbull, DET (vs. MIA) 
This guy deserves more credit than he's getting. So far this year, Turnbull is pitching to a 2.40 ERA and 1.25 WHIP while striking out 50 batters across 48.2 innings. In fact. Turnbull hasn't allowed more than three runs in any start this season and seems like a guarantee for a quality start in a matchup like this.
The Marlins are historically bad from the plate, with Miami sitting dead last in wOBA, xwOBA, xSLG, xBA and runs scored. That's simply amazing and it makes Turnbull one of the best starts of the week. The Streamonator completely agrees, as it has Turnbull projected to provide $12.2, which is the highest total of any one-start streamer in this article.
Joey Lucchesi, SD (vs. ARI) 
Lucchesi has been one of the unluckiest pitchers in the league and his 4.28 ERA and 1.26 WHIP doesn't show how good he's been. The left-hander is currently pitching to a 3.36 FIP while posting a 25.4 percent career K rate. Those numbers are much more indicative of how talented this guy is and using him against the Blue Jays is definitely a good idea. Not only does Toronto rank 27th in wOBA, runs scored and OPS against southpaws, they also sit 20th in K rate.