I'm not one to toot my own horn, but TOOT, TOOT. Our picks have been killing it the last two weeks and we're going to look to build off that momentum here. The funny thing is, I hate this group of streamers. This is probably my least favorite group all season long and I'm not ashamed to say that our hot streak may come to an end with these questionable selections. Our goal here is to stream though and dammitt, we're gonna stream. With that in mind, let's get to some of our two-star pitchers… 
Two-Start Streamers 
Jonathan Loaisiga, NYY (vs. BAL, vs. TB) 
This is the start of our ugly two-start streamers but Loaisiga's projections in the Streamonator is hard to overlook. While the Streamonator only has him down for one start right now, he's likely to pitch against the Rays over the weekend too. The projections in the first start are simply amazing though, with Loaisiga projected to provide $24.1 worth of value. That alone is a dominant outing in itself, as Loaisiga is projected to provide a 3.08 ERA and 1.06 WHIP while posting a 10.6 K/9.
Those are commanding peripherals and it's really no surprise when you consider Loaisiga's 27 percent career K rate and Baltimore's terrible offensive numbers. In fact, the Orioles currently sit 23rd in both scoring and OPS while ranking 27th in xSLG and 28th in xwOBA. The Tampa start is more worrisome, but Loaisiga is tough to fade in that tasty Baltimore start.  
Danny Duffy, KC (vs. TEX, at LAA) 
Duffy hasn't been fantasy relevant for a couple of years now but there's reason to believe he can provide a solid week with matchups like this. The first thing we like is his recent form, with Duffy posting a 3.06 ERA so far this season. While the peripherals aren't quite as good, it does show that Duffy is limiting damage. This is a guy who's had success with that throughout his career, with Duffy posting a FIP south of 4.00 in five of his last seven seasons.
This is more about the matchups than the arm though, as both these teams struggle against southpaws. In fact, these two clubs have the lowest batting averages against left-handers this season, barely cracking the Mendoza Line. Pitching in Kansas City and Los Angeles is beneficial for Duffy too, with those ballparks ranking as some of the best pitcher's parks in the majors. The Streamonator has Duffy projected to provide $13.9 worth of value in those two starts, striking out 11.1 batters across 13 innings while accruing a 3.71 ERA and 1.20 WHIP.  
Trent Thornton, TOR (at SF, at CWS) 
Thornton is kinda like that trashy but hot girlfriend that you show off to your friends but will likely regret later in life. It makes for a heck of a week though and that's what we're aiming for here. A couple of rough starts this season have killed Thornton's season-long numbers but there are some gems mixed in there too. His three bad starts have come against the Minnesota Twins twice and the Tamps Bay Rays, which is nothing to be ashamed by with their dominant offenses.
In the other six starts, Thornton has a WHIP right around 1.00 while striking out more than a batter-per-inning. That's all you can ask for and he should have success in these much easier matchups. Not only does San Francisco rank 29th in wOBA and 27th in OPS, Chicago has the worst K rate in the majors dating back to last season. That's why the Streamonator has him projected to provide $25.3 worth of value in these two starts, which is one of the highest totals of the week.  
One-Start Streamers 
Chris Bassitt, OAK (at SEA, vs. DET?) 
There's actually a chance that this is a two-start week for Bassitt, as they may choose to skip Aaron Brooks and give Bassitt the Sunday start against the Detroit Tigers. If that ends up happening, Bassitt might be the best two-start streamer of the week. That becomes huge for a guy like Bassitt, who owns a 2.55 ERA and 0.97 WHIP while striking out 31 batters across 24.2 innings of action so far this season. Seattle has really hit a wall recently too, as they've scored five runs or fewer in 12 of their last 14 games, while scoring two or fewer runs in seven of those fixtures. We'll get more in-depth on the Tigers in the next write-up too, as that is probably an even better matchup.  
Brad Peacock, HOU (at DET) 
Peacock cracked our article last week and a 12-strikeout gem puts him right back into play this week. While his 4.30 ERA may scare off some owners, that's not indicative of just how good he's been. In fact, Peacock's 3.36 FIP and 25 percent K rate shows the sort of season he's really had and some positive regression is definitely headed his way. Facing Detroit could continue to drop that ERA, as they currently rank 28th in K rate and 26th in xwOBA. That means double-digit Ks is not out of the question and that's why the Streamonator has him projected to strike out more than six batters while providing over $15 worth of value.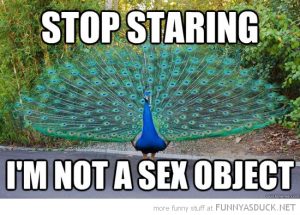 Griffin Canning, LAA (vs. KC) 
Canning is one of the top prospects in the Angels organization and it's easy to see why with his impressive start to the season. While his 4.66 ERA is nothing pretty, his 1.06 WHIP, 33 percent K rate and 2.40 FIP definitely is. Those are downright dominant numbers and Canning is going to be a force for years to come. Facing Kansas City at home is a good way to keep rolling, as they currently rank 18th in xwOBA, xSLG and OBP while sitting 20th in xBA. The Streamonator knows these numbers and it actually has him projected as the best one-start streamer of the week, projected to provide $22.5 worth of value.  
If you have any comments or questions, write me here or reach me on Twitter @Bartilottajoel