Brendan McKay has been taking a big crap on my last two articles and I'm learning that it's hard to trust these kids. While they may have the spectacular minor league numbers, I want to see some production at this level before recommending them as streamers. That's why everyone in this article will be prior streamers, as I really want to get back on track for you guys. With that in mind, let's start with one of the most underrated pitchers in baseball.
Two-Start Streamers
Michael Pineda, MIN (at CWS, at DET)
This honestly may be my favorite two-start stream of the season. This is the billionth time that Pineda has found his way into this article and it's truly bizarre that more people haven't picked this guy up. While a 4.26 ERA and 1.18 WHIP may not jump off the page, Pineda's been one of the most reliable pitchers the last three months. That's evident by the fact that he's allowed four runs or fewer in 20 of his 23 starts this season. That pairs beautifully with his recent form, with Pine Tar Pineda pitching to a 2.98 ERA, 1.12 WHIP and 8.6 K/9 rate over his last eight starts.  
Those brilliant numbers are really no surprise when you see Pineda's career averages, with the right-hander generating a 3.51 xFIP, 3.54 SIERA and 24 percent K rate. All of that doesn't even take into consideration that he faces not one but too bad offenses. In fact, the White Sox currently rank 25th in K rate, 28th in runs scored, 24th in OBP, 26th in OPS and 25th in xwOBA. The Tigers are even worse, ranked bottom-three in all of those aforementioned categories. The Streamonator agrees, projecting Pineda for a 3.37 ERA, 1.06 WHIP and 12.5 Ks across 11.8 innings en route to $36 worth of value.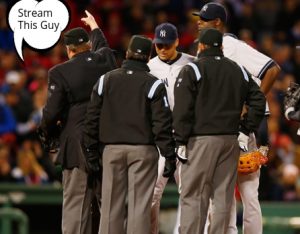 Brad Keller, KC (vs. OAK, vs. BAL)
This is definitely the riskier of our two-start streamers but something tells me that Keller is going to provide a nice week. The main reason why is because he gets two home starts, with Kauffman Stadium ranked as one of the best pitching parks in the Majors. That's truly evident in Keller's splits, with the right-hander generating a 3.25 ERA and 1.14 WHIP at home dating back to 2017. That's not far off of his 3.95 ERA for the year and he's actually got a 2.75 ERA and 1.17 WHIP over his last nine starts in total.  
That stellar form paired with two home matchups would make him worth a shot against anyone and these are two matchups that don't really scare me. The Oakland game is the only worrisome one but the fact that they have a bunch of righties like Matt Chapman, Khris Davis, Marcus Semien and Stephen Piscotty benefits Keller. The home matchup against Baltimore is the real treat here, with the Orioles ranked 20th in K rate, 26th in runs scored, 25th in OPS, 25th in OBP and 27th in xwOBA.  
One-Start Streamers
Zach 
Plesac
, CLE (at DET)
Plesac has had a couple of dud outings but has been fantastic aside from that. In 16 starts this season, Plesac has allowed four runs or fewer in all but one of those en route to a 3.40 ERA and 1.20 WHIP. Those great numbers are really no surprise when you see his minor league statistics, with Plesac accruing a 1.70 ERA and 0.80 WHIP at Double-A and Triple-A this season. The matchup against the Motor City Kitties may be the best part of this stream though, with Detroit ranked dead-last in K rate, runs scored, OBP, wOBA and xwOBA. That's why the Streamonator has Plesac projected to provide $9.2 worth of value.  
Chris 
Bassitt
, OAK (at KC)
The Bassitt Hound has been rolling for a month now and it's time for him to eat up some Kansas City Royals. This offense has been dreadful ever since Adalberto Mondesi went down, ranking 28th in runs scored, 27th in OBP, 28th in OPS and 26th in wOBA. That's an awesome matchup in such a pitcher-friendly park and we can't argue with Bassitt's 3.54 ERA and 1.17 WHIP. He's been even better recently, pitching to a 2.36 ERA and 1.14 WHIP over his last seven starts, which doesn't even include a gem against the Giants on Saturday. The Streamonator has Bassitt projected to provide $11.8 worth of value.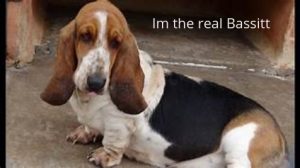 Anthony DeSclafani, CIN (at MIA)
DeSclafani is the sort of guy that you stream in great matchups and avoid in tough ones. He's actually one of the highest projected streamers of the week according to the Streamonator, forecasting him for a 3.11 ERA and 1.03 WHIP on his way to providing $15.3 worth of value. That's a superb start from a guy who's only 26 percent owned and it's really no surprise looking at the matchup. Not only is Marlins Park the best stadium to pitch in, Miami currently ranks bottom-two in runs scored, OBP, OPS and xwOBA. That matchup is brilliant for a volatile pitcher like DeSclafani, with the Reds righty allowing one run or fewer in 12 of his 25 starts this season, including his last two outings.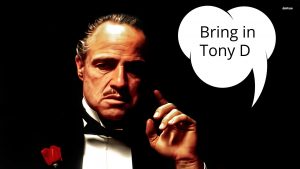 Jeff Samardzija, SF (vs. SD)
The Shark is making his fifth appearance in my streamers articles and his recent form indicates that we've been doing something right. This dude has really returned to his 2014 form, pitching to a 3.44 ERA and 1.08 WHIP so far this season. His numbers recently have been even more absurd, allowing two runs or fewer in nine of his last 10 starts. That's led to him tallying a 2.00 ERA and 0.81 WHIP in that span, which are truly eye-popping numbers from a player who's only 70 percent owned.  
Getting to face San Diego at Oracle Park is simply the icing on the cake, with the Padres ranked 27th in K rate, 24th in runs scored, 23rd in OBP, 22nd in OPS and 28th in xwOBA. Those ugly numbers were with a now-injured Fernando Tatis Jr. and it's truly scary just how many righties they'll be sending out to oppose Samardzija in what's one of the best pitcher's parks in baseball.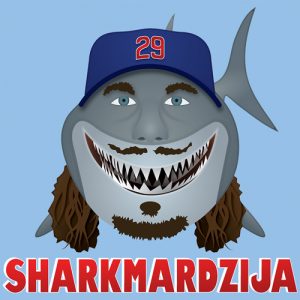 Also Consider:
Joe Ross/Anibal Sanchez, WSH (vs. MIA): Both of these guys have shown signs of brilliance this season and should perform well against the worst offense in baseball. Streamonator Value: $2.3/$4.8 
Andrew Heaney, LAA (vs. TEX): This guy is actually one ownership percentage point above the threshold for streaming but we have to get him in here after striking out 14 batters in his last start. This week, he gets to face a Rangers club who ranks 29th in K rate. Streamonator Value: $33.5 
Cal Quantrill, SD (at SF): Quantrill has a 3.32 ERA and 1.09 WHIP this season and gets to face one of the worst offenses in baseball in one of the best pitcher's parks. Streamonator Value: $-4.6 
If you'd like to hit on me or tell me how stupid I am, comment me here or reach me on Twitter @Bartilottajoel