To say that trade deadline day was chaotic would be a drastic understatement. It's easy to get lost in the moment when you're in the midst of it, but that was one of the most impactful deadlines I've ever witnessed. While it definitely altered bullpens and lineups much more than rotations, it still left us with a lot of work to do, and it saw two of our recommendations from last week as some of those trade victims. The good news is that many great streamers opened up this week, and it has me ready to have another great week here. With that in mind, let's talk about those guys!
Two-Start Streamers
Tylor Megill, NYM (at MIA, at PHI)
This is one of the strangest groups of two-start streamers we've ever recommended, but that's no surprise after such a wild deadline day. Our first recommendation is yet another Mets starter that came out of nowhere, with Tylor establishing a spot in this rotation. Yes, I know the Tylor spelling is offputting, but we'll get over it with his nasty stuff. The right-hander has actually allowed three runs or fewer in all seven starts he's made, allowing one run or fewer in each of his last five outings. That crazy form has led to a 2.04 ERA and 1.10 WHIP for the season while generating a 9.9 K/9 rate.
All of those numbers would make him attractive against anyone, but we love him in two quality matchups. The first one against the Marlins is majestic, with Miami sitting 26th in runs scored, 27th in OPS, and dead-last in xwOBA. That doesn't even consider that they traded their two-best bats (Starling Marte/Adam Duvall), making them one of the best matchups in baseball. Philly isn't quite easy, but they also rank 21st in K rate and 23rd in hard-hit rate. The Streamonator likes him too, projecting Megill to provide $7.8 worth of value this week.
Michael Wacha, TB (vs. SEA, at BAL)
This is a guy who I thought would never be in this article again. After a promising start to his career, Wacha has hit a bit of a wall over recent years. The good news is that Tampa decided to take a swing on him, and it's worked wonders for both sides. The right-hander has played a pseudo-opener role, pitching to a 4.18 ERA, 1.18 WHIP, and 10.9 K/9 rate over his last six starts. That's really all you can hope for from one of our streamers, and it's clear the Rays found a glimmer of hope in Wacha's stuff.
The biggest reason we want to ride Wacha this week is his matchups. Let's kick things off by talking about Seattle, sitting 29th in OBP, 27th in wOBA, and dead-last in K rate. Those terrible numbers are right on par with what the Orioles are doing, with Baltimore ranked 24th in runs scored, 27th in OBP, and 23rd in wOBA. Having two matchups that good is tough to find, and it's not like the Rays will leave Wacha in there to die and blow up your ERA and WHIP.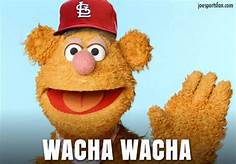 Nestor Cortes, NYY (vs. BAL, vs. SEA)
Strangely, Cortes and Wacha have the same matchups, but that will help keep this write-up short. He obviously gets the same benefit of that terrible opposition, but he's been the better pitcher of these two guys. While he's been in and out of the Yankees rotation all season, Cortes still has a 1.93 ERA and 0.93 WHIP in his 11 appearances. That might make you worry about his workload, but the southpaw slung 79 pitches in his most recent outing. What we love even more is that he's been dominant at home, accruing a 0.66 ERA and 0.66 WHIP at Yankee Stadium this year. That's really tough to accomplish, but it's a good indicator of how good this guy can be no matter the environment.
One-Start Streamers
Cal Quantrill, CLE (vs. DET)
I'd be lying to you if I said this one didn't make me nervous, but Quantrill has been killing it recently. The 26-year-old has allowed just one run in three straight starts and has really only had three dumpers all year. If you look at his other 26 appearances (eight starts), Quan has a 2.20 ERA and 1.16 WHIP. His 6.6 K/9 rate is obviously ugly, but his ability to limit hard contact is what makes him so dangerous. That should be easy to accomplish here against the Motor City Kitties, with the Tigers sitting 20th in OBP, 21st in xwOBA, and 29th in K rate.
Kyle Muller, ATL (vs. WAS)
Muller was in this article last week, and we're going right back to the well. This southpaw has stepped into this Atlanta rotation and filled the void that Mike Soroka left behind. In fact, Muller is generating a 1.90 ERA and 1.01 WHIP this season as a starter, allowing three runs or fewer in all six of his starts. He actually did that damage against tough offenses like the Padres and Reds but getting to face the Nationals this week is an absolute treat. The statistics don't tell the whole story with Washington because this lineup is a shell of itself. They shipped off Trea Turner and Kyle Schwarber at the trade deadline, leaving them with one of the weakest lineups in the NL. To put it in perspective, their 3-4-5 hitters on Saturday were Ryan Zimmerman, Yadiel Hernandez, and Luis Garcia. Yeah, good luck with that!
Vladimir Gutierrez, CIN (vs. PIT)
I was shocked when the Reds sent this guy down a few weeks ago because I think he's got a lot of skill and could be one of the best streamers from here on out. This 25-year-old has two terrible starts against the Padres and one other dud against the Mets but has been astounding outside of that. In fact, Vlad-G has a 2.85 ERA and 1.16 WHIP in his other eight starts, picking up a quality start in all but one of those. That's a much better indicator than a couple of duds against one of the best lineups, and it's clear that facing Pittsburgh is definitely a step-down. The Buccos currently rank either 29th or 30th in wOBA, xwOBACON, runs scored, and OPS.
Chad Kuhl, PIT (at MIL)
Ever wanted to be one of the Kuhl kids? This is your chance this week because the Pirates righty is in line for another great start. This sneaky right-hander has quietly been amazing all year, though, allowing three runs or fewer in 12 of his last 14 starts while attaining a 2.84 ERA, 1.16 WHIP, and 8.4 K/9 rate over his last six appearances. He actually did that damage in some of the scariest ballparks in baseball, so pitching in Miller Park is really no concern. One reason we're not scared is that he's facing these Brewers, with Milwaukee ranked 21st in xwOBACON, 29th in xBA, and 18th in OPS. That means another quality start could be on the horizon, especially with the trade deadline hiatus off of Kuhl's shoulders.
Streamers to Consider
Alex Cobb, LAA (at TEX)
Cobb has quietly had an outstanding season, generating a 2.62 FIP and 3.17 xFIP. That's bad news for a terrible Texas team that just traded their best hitter.
Adrian Houser, MIL (vs. PIT)
We already discussed how bad the Pirates could be, and that definitely puts Houser in play with him allowing two runs or fewer in seven of his last eight starts.
Ross Stripling, TOR (vs. CLE)
Stripling has a 1.06 WHIP since the beginning of May and should be able to hold this 22nd-ranked Indians offense in check.
Jameson Taillon, NYY (vs. BAL)
Taillon has been in this article all year, and his ownership is starting to get to the point where we can't write him up anymore. He's been awesome recently, though, and needs to be owned everywhere for this superb matchup.
Feel free to comment me here or reach me on Twitter @Bartilottajoel if you have any questions!