We're all the way up to Week 11 boys and girls and it's been a fun ride. While our picks we're hit-and-miss last week, I'm very excited about this group of streamers. That's why I've included eight selections, which happens to be one of my highest totals to date. What's bizarre about this week's group is that we're going to recommend some struggling guys. That's the funny thing about fantasy baseball though, as you have to know when and where to invest in a pitcher's, no matter what the statistics tell you. 
Two-Start Streamers 
Spencer Turnbull, DET (at KC, vs. CLE)  
Why aren't people picking this guy up? Turnbull has quietly been a really solid starter for the Tigers and it's hard to understand why more people aren't on him. While a 3.01 ERA and 1.28 WHIP aren't Cy Young numbers, that's pretty much all you can hope for from a streamer, especially considering he strikes out a batter-per-inning. In addition, Turnbull hasn't allowed more than four runs in any start this season and that sort of high floor shows the sort of reliability Turnbull has. What makes Turnbull particularly enticing this week are these matchups, with both of his starts being played at pitcher's parks against weak offenses. So far this season, Cleveland ranks 25th in wOBA and 26th in both OPS and runs scored. Kansas City ranks 22nd in runs scored, 24th in xwOBA and 26th in xSLG.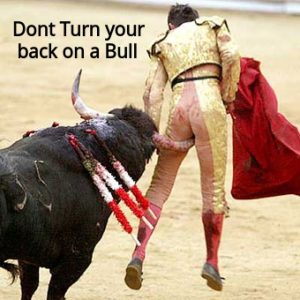 Kevin Gausman, ATL (vs. PIT, vs. PHI) 
Let me loosen my straitjacket to write this recommendation because only a crazy person could recommend Gausman right now. One reason I love Gausman is because he happens to be pitching for his job, with Dallas Keuchel being signed earlier in the week. That means it's now or never for Gausman and that should really help him light a fire under his ass in two home starts. Let's start with the bad, as Gausman has been the worst pitcher in the league over the last week. If you take out those 15 runs on 20 hits in the last two starts, Gausman is actually pitching to a 4.33 ERA and 1.22 WHIP over his first 10 starts. That's pretty much the guy we expect to see, as that's much closer to his career averages. Facing Pittsburgh is the start that we really love though, with the Pirates ranking 22nd in runs scored, 24th in xwOBA and 25th in xSLG. I felt like a crazy person recommending Gausman but I was pleased to see that the Streamonator agreed with me. In fact, the Streamonator has him projected to provide $14.5 worth of value in these two starts, pitching to a 3.83 ERA and 1.21 while striking out 10.4 batters across 11.9 innings, with a good chance at a win or two
Martin Perez, MIN (vs. SEA, vs. KC) 
Perez has had a breakout season for the Twins and we're going to ride him despite his recent struggles. Before struggling on the road in his last three starts, Perez posted a 2.01 ERA and 1.05 WHIP over his previous seven starts. That sort of production is hard to overlook, especially in matchups like this. Kansas City's ugly numbers are available in the Turnbull write-up and Seattle really isn't much better. After a huge April, the Mariners actually ranked 25th in runs scored, 28th in OBP and 29th in K rate in the month of May. Two home starts for Perez is huge too, as he's likely to enter both of these games as a huge favorite with the Twins hitting the crap out of the ball right now. Two potential wins out of any streamer are worth a shot.  
Also Consider: Dakota Hudson and Michael Wacha will both get two starts for the Cardinals this week and they'll face the New York Mets and Miami Marlins in two of the best pitcher's parks in the Majors.  
One-Start Streamers 
Jakob Junis/Danny Duffy, KC (vs. DET) 
Let's go with a couple of Royals here, as we want to exploit this Tigers offense. So far this season, Detroit ranks 29th in both K rate and xwOBA while sitting dead-last in runs scored. That simply means they're arguably the worst offense in the Majors and it puts both of these Royals pitchers in play. While neither of these guys season averages jump off the page, the Streamonator really likes both of them. In fact, it has Junis projected to provide $22.4 worth of value while Duffy is at $10.4. That $22.4 for Junis is easily the highest of any one-start stream for the week, as the seven projected Ks is one of the highest totals I've seen from any streamer all year.  
Trevor Richards/Pablo Lopez, MIA (vs. PIT) 
Richards might have been my most successful streamer of the season two weeks ago and recent results show just why. Over his last four starts, Richards has allowed just two runs and 20 baserunners across 24.2 innings, striking out 24 batters in total. That's the elite arm we've been waiting for all season long and it's tough to fade him at home against a weak offense like the Pirates, who rank 22nd in runs scored, 24th in xwOBA and 25th in xSLG. Lopez gets the exact same matchup and we absolutely love both of these guys pitching in the best pitcher's park in the Majors. Many people think of a 10-run dud when streaming Lopez but this is a guy who hasn't allowed more than four runs in any of his other 11 starts while obtaining a WHIP barely above 1.00. His home numbers back that up, with Lopez providing a 1.84 ER and 0.78 WHIP in five starts at Marlins Park this season. The Streamonator has both of these guys projected to provide more than $6 worth of value. 
Chris Archer, PIT (at MIA) 
Archer has had a disappointing season but this guy has too much talent to be this widely owned. We're talking about a guy who has a 3.79 ERA and 1.25 career WHIP. Those are solid numbers and they look even better when you consider his 3.52 career xFIP and 26 percent K rate. Those career averages are stellar and recent results would indicate that he's starting to return to that form. Not only does he have back-to-back wins against elite offenses like the Brewers and Braves, Archer is posting a 1.15 WHIP in that span while striking out a batter-per-inning. That's the stud I expect to see the rest of the season, as I anticipate Ray Searage using his voodoo magic to get Archer back on track. What really makes Archer a great option this week is that he gets to face Miami in Marlins Park. So far this season, Miami ranks 29th in runs scored and 30th in OPS, wOBA and xwOBA. Our Streamonator absolutely adores Archer this week too, projecting him to provide a 3.15 ERA and 1.10 WHIP en route to $20 worth of value.