All hail his grace, Tehol of House Beddict and House Razzball, first of His Name, King of the Andals and the First Men, Lord of Fantasy Baseball, and Protector of the Realm.
Greetings! Tis I, the Mad King, writing these opulent scriptures from my Irone throne, deep within the Razzball castle. Smokey, bring me some edibles before I have you whipped like a dog! J-FOH, if you would be so kind, please check the dungeons to see if Christian Slater is still drawing breath, for I was hoping to continue the flaying after having my breathtakingly hot playthings hand feed my an extravagant meal of quail eggs and boar testicles. Slaters' being scolded for not producing anything of quality since the criminally underrated Hard Rain! RALPH! Unhand my betrothed before I do you like Reek, you scoundrel! I gave five of my illegitimate children as hostage along with five million in jewels that I stole from Rudy, Warden of the North, for that flawless virgin. You can have next though! Jay, do I ask (command) too much of you in expecting that these scrolls be transferred to WordPress, so that followers of house Razzball may read the gospel? [Jay's Note: Sorta…] I know that taking over for Littlefinger hasn't been easy on you. It must be difficult to guzzle red wine all day, flirting with the thousands of beauties of your brothels. Grey, Lord of Light, I only ask that you continue to watch over us all, sending your fire priests, Sky and Seth, to scorch every last remaining bone of these old God worshipping peasants. A NEW AGE IS UPON US!
If you've been here before, you know how I do it… every two weeks I'll be mixing baseball and Game of Thrones. Interesting concept, eh? No? Swallow my Valyrian sword point then. And as always, spoilers ahead!
I am Tehol Beddict, and this is Disgrace/Delight, GOT style! Take Heed!
Players who do much to Delight their King
"Your bravery made him look weak. He'll punish you for it. I don't punish men for bravery, I reward them." – Stannis to Jon about Alliser Thorne.
Yordano Ventura – Say one thing for Yordano Ventura, he's got dragon egg-sized balls. I must question the incessant hate flung at this young flamethrower like horse dung at a sworn enemy who is about to be publicly hanged! If Trout or Adam Eaton had dared to rush this Oberyn Martell clone, he would have dodged them like a trained dancer at court, tiring them out while delivering debilitating blows at the most opportune times, verbally assaulting them the entire time. Let's just hope, for the fans sakes, that it doesn't end LIKE THIS! (NSFW) If you're Jon Snow, how do you turn down the golden opportunity to take back your home from the traitors who you think slaughtered your entire family? Kudos to the Snowman for not breaking his vows, for I know that I would seek blood barrels of it. Either way, Ventura has appealed his suspension and I accept nothing less than greatness each time he's out on the diamond. Witness!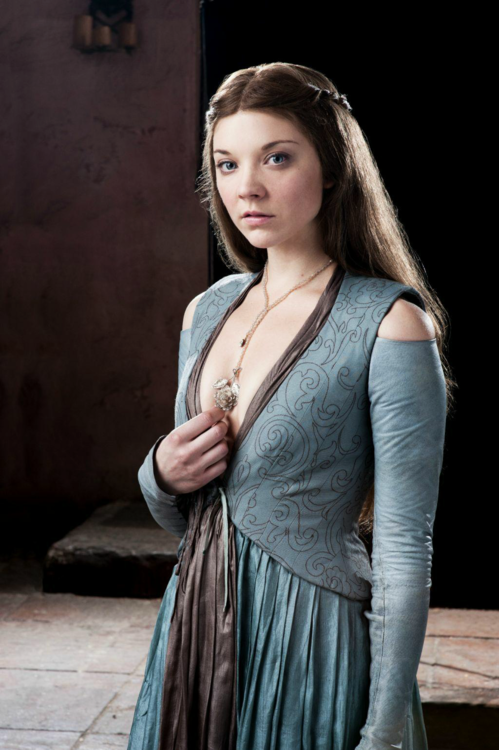 "This is all I want to do, all day, every day, for the rest of my life" – Tommen to Margaery about consummating their Royal bond.
Corey Dickerson – Ahhh, I'd empty the vast vaults of the Bank of Braavos for one night of intense passion with the ivory skinned snow bunny that is Margery Tyrell. That ridiculously cute button nose. A rump that one could use as a goblet coaster, even when she's standing. A bosom so perfect, it seems as if two ripe fuji apples were implanted. Yes, King Beddict could get lost in those eyes… while she looks up at me while servicing the royal scepter while having my Gregorian chanting choir sing "Brown Eyed Girl". Do you remember when we used to sing… Sha la la la la la la la la la la dee dah. Young Prince Dickerson is someone I'd also pay massive sums of Lannister gold for. Not to make love to, of course, but to play for my fantasy baseball team. Rudy Gamble, the aforementioned Warden of the North, has been on top of this guy (pause) for years and deserves our praise. Much like Jaime Lannister, Dickerson has valiantly pushed forward through horrendous and painful injuries, allowing nothing to block his path to glory. With a .330 average and 5 bombs that covered the distance from King's Landing to the Iron Islands, C-Dick is well on his way to an All-Star season. Praise him, noble followers of Beddict.
"Every ambitious move is a gamble. You gambled when you drove a dagger into Robb Stark's heart. It appears that your gamble paid off. You're Warden of the North." – Littlefinger to Roose Bolton.
Mark Teixeira – Did you punt 1st base in your fantasy draft, packing the rest of the lineup with succulent youth with the kind of upside we once thought Robb Stark held, only to swoop Teixeira in the last few rounds? Ahhh, yes, sons and daughters of Beddict, that tastes finer than the juicy blood oranges straight from the Water gardens of Dorne. 8-yard jobs? Sure, I'll take that. Mark Teix down for 30. I'm a little thrown off by this story change from the books to the television show, having no clue what happens to the supple young Sansa Stark now that she's in the clutches of the monstrous Ramsay Bolton, but I'm assuming it won't end prettily. You've got to be realistic about these things. (Jay and I talked about this very thing on the last football podcast…)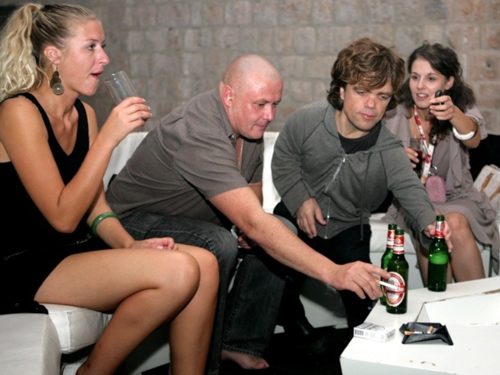 "Someone who inspires priests and whores is worth taking seriously." – Varys to Tyrion.
Devon Travis – Thus far no player duplicates what the luscious Daeny does on the baseball diamond than our young friend Devon Travis. It's as if our blonde princess channeled the incredible attributes of her three dragons into one man. Yes, tis true, both streetwalkers and priests praise him for his Rhaegal level eyesight, his Viserion like speed, and most importantly his Drogon-eque power. Sporting a .368 BA with 6 homers and 18 RBI, Travis is a legitimate threat to conquer Major League Baseball.
Players who Disgrace their Battle-Tested and Wise King
"I taught Sir Davos that old people are terrible at learning new things." – Shireen Baratheon to Gilly.
Don Mattingly – Much like the Onion Knight, Ser Davos, Don is struggling with something an 8-year-old with internet access would have figured out after the first at-bat for the young hog Alex Guerrero. Let me make this clear, so that Don can understand me; When a young player is batting .500 and dropping a bomb every 3 at-bats, you FIND A WAY TO KEEP HIM IN THE LINEUP! The man is more daft than one of the those mountain clan members Tyrion bribed to take him back to King's Landing in season one! Does he cook his meals over a fire pit and use dial-up internet? I'm assuming his only email address is at Hotmail.com. I haven't been this disgusted with a man since Jaime took his sister underneath the corpse of their freshly poisoned son. You start Guerrero EVERY DAY until he cools off. It's quite simple,really. Say one thing for Don Mattingly, he's a moron.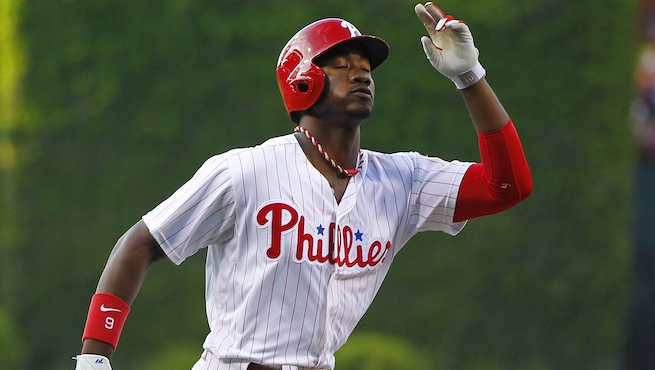 "Hypocrisy is a boil. Lancing a boil is never pleasant." – The High Sparrow to Cersei.
"Nothing's more hateful than failing to protect the one you love." – Brienne to Podrick.
Domonic Brown – Yep, this gelding deserved two quotes. It's official, one hundred percent; I'm finished with the man formerly, affectionately known to me as "Prince Domonic". [Jay's Note: Heresy…] Don't be surprised if you find him on his toilet with two arrows lodged in his athletic frame…NERF ARROWS guys/gals, I'm not a murderer! Yes, the man I once worshipped like one of "the Seven" is now deader to me than Janos Slynt (that was incredible beheading by the way. Well done, Jon Snow. Well done! Kudos). Domonic going from the man he was two season ago to this (10-for-53 in the minor leagues), is like going from Theon Greyjoy, heir to the kingdom of the Iron Islands, to Reek; penniless, dongless, and with kind of dingleberries that would make even "the Mountain" cringe in terror. Brown was like a son to me… It pains me to turn my back, but it is something that I must do. He must learn to flourish on his own, much like Tyrion without Bronn (not to be confused with Ryan Braun, who blows Hodor "d"), and I will give him the space he needs to grow. Fare thee well Prince Domonic. I shall never forget you.
"So you were ministering to the needs of these devout prostitutes." – Qyburn to the High Septon.
Xander Bogaerts – Even the Priests of Westeros can't withstand hot, young flesh. It seems to be the same here in America, but I'm not one to judge… Reminds me of Bostonians and they way they cream their boxers for Bogaerts like Joffrey used to at the thought of murdering harmless animals with his crossbow. I can't withstand much more, I truly cannot. The other day, some tweep told me Bogaerts has 30 homer power! Really? Maybe after a couple "training sessions" with Mark McGwire and a high protein diet, but I just don't see it. Much like many priests, I'm a sucker for talented, athletic young men (Just not in the same way), so I've reached on Bogaerts in each of the past two seasons and haven't regretted anything this much since I walked in on Ralph Lifshitz wearing my crown with a naked Smokey hogtied on my Lion pelt covered waterbed. The little fellow has one jack and no speed. With Grey, the Lord of Light, as my witness, I'll admit that I'd rather have Brad Miller, without question. It huuuuuuurts.
Well, that was fun, wasn't it? I appreciate you  joining me for another edition of Disgrace/Delight and look forward to all your questions and comments below. Your television and book recommendations are much appreciated as you guys/gals ALMOST never steer me wrong. You can tell your friends you knew me before I was famous, for Beddict is coming………..pause.
Want more Beddict? Follow him on Twitter at @Tehol143.