Guess who's bizack? The boy T.B. Mizack, a.k.a. Mr. snatch-a-trick! Greetings and salutations, ya'll! I can't begin to imagine the devastation you felt not having a post from yours truly last week. I envision you feeling so powerless, so weak. Were you forced to scroll through sports websites, that, for some God's forsaken reason, still use mother effing slide shows? That's all inconsequential now, for I, Tehol Beddict, am back.
Now, you all may also be wondering about my absence on Razzball Radio this week, and for that, my excuse is anything but true. If you've been reading my posts for the past year or so, you know about my vast amount of various charities. Two weeks ago, I led an expedition to the peak of Mount Kilimanjaro, bringing along all the children of a nearby orphanage I fund. Soon after we heroically reached the mountaintop, I decided there was no better time for a photo opp, to bring some much needed notoriety to the needs of the children of Tanzania, and possibly re-establish my floundering modeling career. What a grave error in judgement this turned out to be, as I took one faulty step, tripped on a rock, and tumbled 400 yards down the mountain side. If not for a local Tanzanian explorer deterring my continued slide, I would not be typing this to you now, nor typing to you ever again for that matter, for I'd be deader than Neve Cambell's career. I owe my new friend, Ambakisye, a great deal of gratitude, for he saved my life, keeping hope alive, that one day I will be a world famous writer.
My nose was badly broken, so I've been popping enough OXY and Valium to incapacitate a rhinoceros, so one would clearly understand why I could't be seen on television like this. Next week is a possibility, but only the Elder Gods truly know my fate. Again, noting the fact that I'm highly medicated and literally nodding off while I type this, we're going to have to keep it short and sweet this week on Disgrace/Delight. (Jay(Wrong) gets down on his knees and thanks the Gods. Now he has time to watch The Fountain for 223rd time). [Ed. Note — This is true. Except it was Big Trouble in Little China…] With no episode of Game of Thrones being shown this next Sunday, I feel like next week is the perfect time to dive balls deep back into my GOT Disgrace/Delight epic posts you have all grown to know and love. Ok, before I pass out, let's get on with this. Take Heed!
Players Who Disgraced Themselves This Week:
Will Middlebrooks– Hitting below the Mendoza line and back on the DL for 15th time this season. To make matters worse, I traded Grey Evan Longoria (I was obviously 5 O.C.s deep) for Jay Bruce, K-Rod and Middlebrooks, who I expected to have a breakout season. A real shocker when the next day he broke his finger and they brought back the insanely overpaid Stephen Drew. You can safely drop Middlebrooks in all formats now, for it's a certainty he has lost his job, his pride, and hopefully his girlfriend, Jenny Dell, whom I'm hoping is getting banged out by LaVar Arrington as we speak.
Brad Miller– The kid for MY Mariners is batting a robust .156 on the season. What is it going to take to get him out of the lineup? He must be blackmailing M's Manager Lloyd McClendon with the naked photos I sent him of me with his daughter. They're hot, trust me.
David Price – I feel like a broken record, but isn't this dude a former Cy Young winner and a Cy Young runner up as well? The 4.28 ERA and 1.21 WHIP are certainly unacceptable. Grey somehow magically knew to avoid him this season. The Gods must have spoken to him in his vapor-induced slumber. Why they failed to inform me, I'll never know, but I curse them for it!!! I'm sorry, Elders, I take that back. Please end your seemingly endless downpour of punishment upon my noggin, for I can't take much more. Who's wang do I have to su…., eeeeeer, I mean, what sacrifices do I need to make in order to come out of the basement in the #1 RCL league? I'll do anything, and I do mean, ANYTHING.
Joe Mauer – It hurts me to put such a great guy in the disgrace category (not really), but Mauer is purely one of the top-5 overpaid players in baseball. Reminds me of Matt Damon, and all the duds he's beed dropping over the past 2-3 years. We Bought a Zoo was cute though.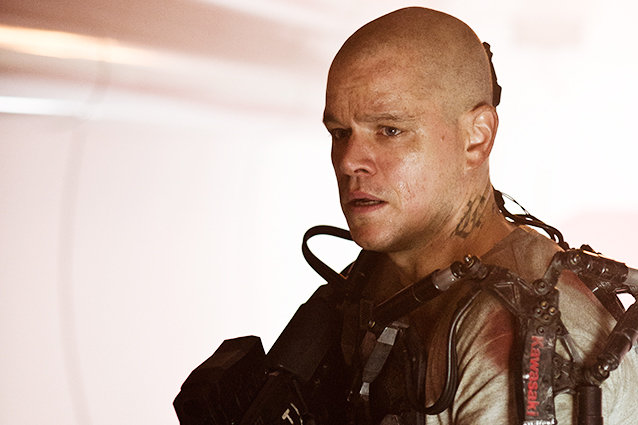 Gio Gonzalez– Thanks for the great year and enjoy the DL, buddy.
Taijuan Walker – Can we please just announce the rotator cuff surgery now, so I can stop wasting a DL slot on him?
The Chicago Cubs anytime Jeff Samardzija is on the mound, or just in general I suppose- Another 7 inning, scoreless gem, wasted by the Cubs on Wednesday afternoon. To make matters worse, I actually bet on the Cubs to win the game. That's right, I bet on the winless Samardzija and his hapless band of bums to actually pull off a victory. The game is still ongoing as this is being typed, but I'm just assuming the Yankees pull it out. What's more sickening than John Travolta's hair plugs, you ask? Smadge is sporting a 1.46 ERA, yet he's 0-4. That's what.
Players Who Delighted Me This Week:
Edwin Encarnacion– This stallion is hotter than fish grease, as he's seemingly going yard every day of the week! Kudos to you if you scammed some peon into selling low on him. My apologies to you if you are in fact, that peon who sold low on this insanely beastly man. Sorry I'm not sorry.
Victor Martinez– V-Mart must be using the same nutritionist as A-Rod, for he has recaptured the power of his youth! In fact, Martinez never has displayed this kind of power throughout his entire career, so it's a tad suspect that at age 35, he's looking like Barry Bonds in his prime, but I'm sure his owners will take it. Detroit certainly doesn't miss Prince Fielder, who by the way could be in the #Disgrace column each and every week. Man, that guy fell off like a bad bag of dope.
Trevor Bauer– I absolutely love this kid. How the Arizona D-bags traded him away for a backup shortstop, 18 months after drafting him, is one of the more disgraceful events to occur in major league baseball's illustrious history. I was shocked when my Mariners passed on him for the since forgotten, Danny Hultzen, and I believe they will regret it mightily. Seriously, what are the Diamondbacks doing with their roster? It's truly grosser than a heroine'd out Courtney Love, posing nude, for some charity nobody cares about.
Chris Davis– I miss owning Chris Davis in the same fashion David Spade misses having Chris Farley around so that he'd be able to continue riding his coattails to fame and fortune. Drafting Bryce Harper over Chris Davis is one of my life's greatest regrets, along with that botched penis enlargement surgery. Crush blasted 3 long balls Tuesday night so I'd say it's safe to say he's back. Fear of regression is for the weak and simple minded, and Crush ain't never let me down.
Non MLB Delight of the Week: 
Hope Springs- What a delightful romantic comedy-drama, starring the both legendary, Tommy Lee-Jones, and Meryl Streep. This movie gives hope to couples out there, stuck in the rut of being in the same day in and day out,  passionless routine. Steve Carrell even appears as the couples counselor, though I feel his talents were pretty much wasted in this film, but that's besides the point. Actually, maybe ya'll should skip this flick but make sure you're parents watch it, Mmmm-k. Cool.
Thank you for joining me for another episode of Disgrace/Delight. This has officially been the shortest column I've ever written, but I literally can't keep my eyes open any longer so I must retire to the bedroom, womanless I might add, making matters even more shameful. I solemnly swear upon my faith in the Elder Gods that I will come back stronger and more vigorous than ever before. Just have to kick these pain meds first. Didn't seem too tough for Macaulay Culkin, right? Who are we kidding, I'll be on my knees in highway rest stop bathrooms begging for these pills once my doctor stops refilling my prescriptions but hopefully I'm still able to write and appear on razzball radio, for your personal enjoyment (or your displeasure).
As per usual your comments and questions are much appreciated as is you following me on Twitter for fun times @TeholBeddict47