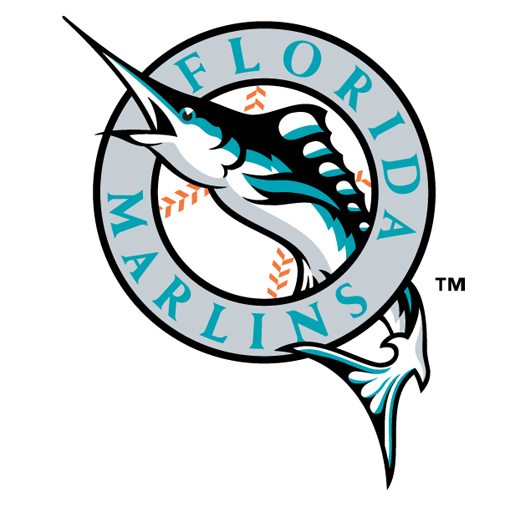 Welcome to Razzball's 2018 team previews. Over the next couple of months, we'll be previewing all of the teams and talking to writers who represent those teams around the web. We want to provide the best and most in-depth fantasy projections to go along with the asking the most useful questions to those who know their teams best. We want to talk about the players in the first half of your draft and also the deep sleepers that make you log into google and start watching Midwest Single-A ball for hours. Just kidding, don't do that, hopefully we don't go that far…
Welcome to the Derek Jeter ownership era! Hopefully it goes a little better than Michael Jordan's has gone so far. There have been more payroll cuts in Miami than ESPN made last year. So I guess we have a rebuild on our hands. Just in case you have missed any of the big moves that the Marlins made: They traded Giancarlo Stanton to the Yankees, traded Dee Gordon to the Mariners, shipped Marcell Ozuna to the St. Louis Cardinals, and finally granted Christian Yelich his wish to leave by trading him to the Milwaukee Brewers. At least they got Lewis Brinson?  I talked to Ely Sussman from Fish Stripes about his beloved Marlins. Just a quick note, this interview was done before the Chistian Yelich trade to Milwaukee.
MB: Before we get to player performance questions, I have to ask, how do you feel about Jeter so far? Obviously, he's traded away huge pieces (Stanton, Ozuna, Gordon), wanting to get down to 85-90 million in payroll. Is this something that you can get behind for the long term health of the franchise? Do you think he has an interest in putting out a competitor in the next 5 years?
Ely: It's a shame that MLB steered the sale of the Marlins towards Jeter's group, rather than one of the other bidders with more stable financing and a greater affinity for Miami. But moving past that, rebuilding was the appropriate move. There simply wasn't enough pitching talent at any level of the organization to support a win-now approach. It will be easier to forecast long-term health if/when they trade their best major league assets (Christian Yelich and J.T. Realmuto). To become a legit competitor, the Marlins must get better value out of their draft picks, which has been a huge weakness the past several years. New front office addition Gary Denbo should help with that.
MB: Theoretically, with so little experience on the roster, there's room for younger guys to break through to the opening day roster. Are there a couple of impact guys that haven't cracked the majors yet that you like for this season?
Ely: Braxton Lee is intriguing. In a profile on him, I noted his crazy batting average on balls in play last season at Double-A (.386)…but also the unique skills and style that should help him continue to excel in that area. Given the dearth of MLB-ready outfielders on the Marlins, Lee will definitely be getting an opportunity. On the pitching side, right-hander Trevor Richards has made amazing progress since being plucked out of an independent league. Showed great command over 146 innings in 2017. Wouldn't be surprised to see him rack up MLB starts, especially if there's an injury or two in spring training.
MB: Kyle Barraclough picked up a save in late September. Are closing duties on the horizon for him or is it Ziegler's job to lose?
Ely: Brad Ziegler is closing until further notice. He's been one of the few veterans to confirm that he has not requested a trade! Plus, Marlins will want to get him reps in the ninth inning, restore some of the value he lost last season as they aim to flip him for prospects at the July deadline. Barraclough is next on the depth chart, though.
MB: With Starlin Castro projected to play second base this year, who do see winning the shortstop job and is there any sneaky offensive value at the position?
Ely: I wouldn't expect any meaningful offense from Marlins shortstops. J.T. Riddle has the inside track at the starting job, purely on the strength of his glove. Riddle has a decent history of making contact throughout his minor league career (13.5 percent strikeout rate), but not much power or baserunning value to speak of.
MB: Adam Conley is a pitcher that I liked going into last year but he definitely had his struggles. Is he due for a bounce back? Is there anyone in this rotation who can have a break out year?
Ely: Adam Conley has potential for a strong 2018. Unlike last year, he'll get a very long leash to work through any rough patches without leaving the MLB rotation. Not sure whether he cracks the Opening Day roster, but Sandy Alcantara is the top breakout candidate. Best Marlins pitching prospect since Jose Fernandez. If he ever develops a consistent release point, he can be an impressive strikeout artist.
MB: J.T. Realmuto has voiced displeasure with being with the Marlins. Does he finish the year with this team?
Ely: Realmuto might finish the season with the Marlins, but probably not the year (2018). He's only under club control through 2020, which doesn't mesh with the franchise's long-term plan. Hard to envision him lasting beyond the next Winter Meetings.
Projected Starting Lineup
Projected Rotation
Projected Bullpen
| Role | Player | Position | IP | W | SV | K/9 | ERA | WHIP | BB/9 |
| --- | --- | --- | --- | --- | --- | --- | --- | --- | --- |
| Closer | Brad Ziegler | RP | 65 | 3 | 28 | 5.95 | 4.00 | 1.47 | 3.44 |
| Setup | Kyle Barraclough | RP | 65 | 3 | 11 | 10.39 | 3.71 | 1.39 | 4.97 |
*All projections are courtesy of Steamer.
Want some arrow with that Bowe? (Pronounced Bo-wee, killing the whole pun here, but whatevs.) Explore his content over on the Football side of Razz! And you can also follow him on Twitter.