Ughhhhh, is it the playoffs yet? Why does this year seem to be taking longer than ever before? Maybe it's because I'm in only free leagues this year and I feel like I'm having my back blown out by my boy, Mandingo (google him, NSFW), in each and every one of them. I was graciously offered the opportunity to relinquish my fantasy baseball posts in order to give 100 percent of my focus on the football side of things as we are ramping up for America's new favorite pastime. I thought to myself, "Beddict, you have a life; chickens to feed, male thong ads to shoot, and an endless supply of women to satisfy, therefore none could truly blame you for focusing all your efforts into football. It's not your fault Bryce Harper is a tool and Ryne Sandberg is the worst manager in baseball. MOST of your other advice has worked out splendidly. You've done enough….." FEAR NOT, my friends, for the day I walk away from writing for baseball is the day Grey and Rudy show up at my immaculate abode, Chinese finger trap my bottom b*tch, film it, stomp me out afterward, and take back my framed Razzball certificate of employment. I know for a fact that I have at least TWO readers who enjoy these posts and I absolutely refuse to let them down as Nicolas Cage has his fans with his seemingly endless supply of duds. Yes, these next few weeks shall be permeated with more Beddict than ever before, covering both baseball and football, and that, my friends, is what's known as a "Tehol Twofer." That term is ordinarily reserved for when I sexually pulverize two women, back to back, but I believe this was newsworthy enough to borrow the term, though I'm borrowing it from myself, so I suppose it doesn't matter. ANYWAY, let's hop right in. I missed some action due to the fact I was reeling in Tyee's up in Canada, but per usual, I'll be giving it 110 percent. This is, Disgrace/Delight.
Players Who Delighted With Their Play:
Michael Taylor– It's only been one game but hey, it was a good one. This sort of power/speed combo doesn't grow on trees, so I'd sincerely advise you to swoop ASAP. Just so we're clear, I'm not referring to the former Oakland A's Michael Taylor in any way, shape or form, for that man is on Beddict's all-time disgrace list. Back to the Washington Nationals' Michael Taylor… Sometimes in fantasy, you must swing for the proverbial fences and throw some Orlando Bloom style haymakers. Just pray to the Elder Gods that you connect.
Javier Baez– Well, I'm sold. Baez makes Xander Bogaerts look like Brendan Ryan and I'm being polite. Let's put it this way: I severely overpaid for him in an auction keeper league and I have no problem paying the extra $5 bucks for next year. We are witnessing the next A-Rod, minus the needles in the butt, plus 2B eligibility. Is this real? Am I having a wet dream cuz it feels like the time I talked one of the extras from Saved By the Bell: The New Class into performing a rusty trombone and I'm not speaking symphonically, though she did receive a standing ovation from Screech and Mr. Belding when her performance was at an end.  With 4 jacks thus far, Baez will help many a team achieve fantasy glory in this year's playoffs.
Chris Carter– Carter is hotter than Paris Hilton's va jay-jay during an outbreak and opposing pitchers should be avoiding him as such. Magna Carter is obliterating baseballs to the tune of a .410 average and 6 bombs in the past 7 days. I don't believe Carter has ever hit over .400 in a day before let alone an entire week. This is more shocking than when the news came out about supposed drug dealing rapper, Rick Ross, was a former police officer and probable federal informant.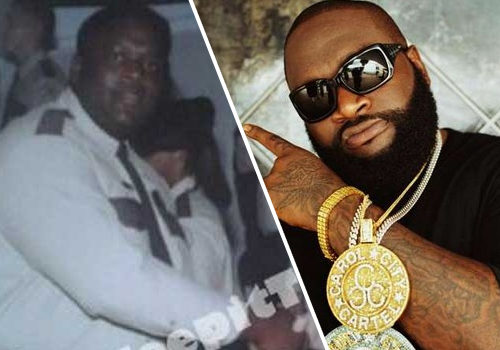 Rymer Liriano– Wait, I thought I stated that power/speed players don't grow on trees? Maybe I was incorrect! Shocking, I know. Anyway, Liriano has been scorching the opposition like a 1000 burning suns and has been rewarded with a call up to the big leagues. He's worth starting daily until he cools off. The man has never really hit above .300 in the minors for a full season, so like a rhino giving D to a hyena, somethings gotta give here.
Domonic Brown– Just kidding.
Non MLB Delights:
Guardians of the Galaxy– You're boy, TB, ain't lyin to you when he informs you that GOTG is the finest film he's witnessed in 2014. Chris Pratt is hysterical in the lead role with the rest of the team playing their roles to perfection…..For the most part anyway; I wasn't exactly sold on Bradley Cooper as Rocket the raccoon.  It could be argued they could have found another superior character actor but I'm nitpicking here. A Marvel films production, massive action with the perfect mix of comedy? This, my friends, is what we call a "Beddict Blockbuster". I hope Vin Diesel wasn't paid more than  a couple hundred grand for his role but with that being said, go see this film immediately.
Robin Williams- RIP to one of the, if not THEE most naturally funny person on the planet. He didn't luck out like a Seth Rogen, he was truly gifted, and his suicide is an absolute tragedy. Even more tragic than the fact Williams wasn't cast in anything displaying his full range of comedic capabilities in the past 15 years. Remember the glory years and watch his stand-up, for this man was one of the all time greats. RIP.
Tehol Beddict- After smoking clove's and drinking Mad Dogs with my main man, the Guru, I certainly didn't look my best, but your boy was on his A-game. If you haven't seen THIS video, watch it now. I'm being contacted by networks as we speak but I'll never leave Razzball. Shout out to Capozzi and Sky. You guys are welcome here anytime.
Players Who Disgraced Themselves This Week:
Evan Longoria – Hitting .172 on the week with no jacks in the midst of a season? You disgracing your fantasy owners on a nightly basis is not the way you go about getting off Beddict's shizzlers list. 14 bombs on the year? REALLY, DUDE?!?!? I expect this kind of peonic ineptitude from a Christian Slater or a Tonya Harding, but not from a guy who I've thought of as someone who had the potential to be a perennial MVP candidate when healthy. Bruh has been injury-free all season, yet is somehow having the most pathetic season of his career. It's extremely difficult putting into words the distaste I know feel towards LongHo, because it's truly one of the most disgraceful things I've ever witnessed. Did you see, Cyrus? Yea, this is worse. Gross.
Adam Wainwright– The fact that Wainwright still holds a gorgeous 2.38 ERA speaks volumes about how dominant he was in the first half of the season. In his past 3 starts, Wainwright has been a human piñata, getting smacked around like Shia LaBeouf, and looking more and more like a man I will get to soon enough, Justin Verlander. His August ERA sits at a disgusting 5.59 with an ugly 1.50 WHIP. I'll give him the benefit of the doubt a Robert Downey Jr. style bounce back, but Wainwright owners should be concerned.
Justin Verlander– JV aren't just Verlander's initials, it's the level of his miserable performances. I wouldn't be shocked whatsoever if Kate Upton was reenacting "Free Willy" with both Max Scherzer and David Price as we speak. Heck, Porcello might even be giving her back shots. Who knows?! I'll tell you what I do know; Justin Verlander has been downright horrendous in 2014 after a weak 2013. I can also comfortably inform you that the $28 mill per Detroit will be paying JV going forward stings worse than a horrific case of the Chlamydia I caught after a tryst with a woman (I think) in Thailand back in 97. It wouldn't go as far as saying the Tigers are better off without Verlander, especially with Sanchez hitting the DL, but your fantasy team certainly is.
Non Baseball Disgraces
Kroy Biermann- Please tell me some of you guys/gals watch Hard Knocks!? LOL, this dude, Biermann, is most certainly the biggest toolshed I've ever witnessed. The Elder Gods no doubt frown upon his decision to marry the gold digger who I thought was 50 plus years old, but her profile says 36, Kim Zolciak. She's the kind of woman you settle for after you get blacked out at a bar, have gone through your entire contact list, and can't find a hooker that is able to work with your schedule. The fact that this money grubbing fame-grabber has lived the high life for so long disgusts me beyond belief. With all that being said, I'd def still tap THIS.
That is all I have for this week baseball wise but please keep me in mind for fantasy football advise as I will more than likely have something up this week. I know I mentioned it earlier but I'd say about .00001 percent of you actually read these in their entirety. As per usual all your comments and questions are greatly appreciated and I will get to them quite quickly as I've cleared my schedule for you this weekend. I might add that you may enjoy following me on Twitter at @Beddict143 as I've been known to deliver some quality commentary. Ain't no thing like me, except me. Thanks for reading.