Greetings! Tis I, the one and only Tehol Beddict, AKA Beddict Shmurda, here to put you on game and put lames to shame, but first let me show you how to do my dance. It's been a rough week for your old pal, Tehol, as I've been house hunting, searching Seattle in it's entirety for the perfect Beddict Mansion. I located what I believed to be my dream house, only to have my offer rejected for another in the wee hours of the night, sending me into the type of violent rage that would even make Mel Gibson cringe. The fury soon morphed into sorrow, as I curled up a$$ naked on the floor, cradling my beloved chicken, Beatrice, bawling my eyes out while screaming insults at the Elder Gods for all to witness. I tell you this, not so you'll empathize with me, but so you'll know that if some of my predictions end up being a tad off, it's because the Elders are clearly continuing their massive and almost unbearable onslaught of punishment against me. This may sound as if I'm already making excuses, but if you knew the Elder Gods at the depths at which I do, you'd know never to curse them, let alone curse them within earshot of other mortals.
This week we're just gonna touch on some second half predictions, have a little bit of fun, and attempt to not be fired (is Mediatakeout.com hiring?). Before we begin, I'll let my main man, Jean-Claude Van Damme, drop some serious knowledge on that a$$; "A cookie has no soul, it's just a cookie. But before, it was milk and eggs. And in eggs there's the potential for life." Ponder on that for at least 45 minutes before you attempt to move forward to the smorgasbord of information I have in store for you below, for if JCVD's wisdom doesn't resonate with you, the information below surely won't make sense………Done? You may proceed. This is Disgrace/Delight.
Players Who I EXPECT To Delight in the 2nd Half:
Chris Davis– Crush has hit right around .270 the past two season, so him staying near the Mendoza line in the 2nd half is a virtual uncertainty. Expect a ferocious hot streak that would rival Nicolas Cage's from 96-99. The Rock? Con Air? Face Off, anyone? Yea, classic sh*t. Prepare yourself for the awakening of a hibernating animal so savage that even Khloe Kardashian wouldn't f*ck it. We are all witnesses.
Domonic Brown– If I know Domonic the way I think I know Domonic, he will bounce back with the brilliance and radiance  of 1000 scorching suns, disposing of the competition with his otherworldly skill, showing off his Herculean strength, his cheetah like speed, and his mongoose like quickness…….The 46 RBI aren't atrocious by any means, and as we've gone over many, many, many, many times, Brown has been butt-plugged his manager (not literally), but I fully expect him to man up and power through the blockade of hate Sandberg is throwing in his direction. Take heed.
Bryce Harper– You ever seen the movie, Gladiator? You know how Maximus just slaughters any and all challengers on his path to vengeance? Harper shall do the exact same thing in the 2nd half, leading the majors in home runs the rest of the way. I'm sure Bryce got together with Daddy and went over what was plaguing him thus far this year, and I'm positive they fixed the problem, cuz that's what Daddy dearest does. Let's hope Harper doesn't have to die as did Maximus. RIP.
Pedro Alvarez– Dough boy fresh's power numbers have been more disappointing than a M. Night Shyamalan flick. So the question is, what do we do with him? Trade him, you say? Negative, guys and gals, we're going to trade FOR him. Few mortals have ever possessed the raw power Alvarez does, and it's really only a matter of time before that streak comes that may possibly carry you to title-hood. With the addition of Polanco, Marte turning things around, and the aforementioned Alvarez lighting things up like a christmas tree, I expect a a monster second half from the Pirates as they attempt to claw their way into the playoffs.
Non MLB Delight:
Drake- Kudos to this dude, for I was shocked on how polished and professional he was up on stage hosting the ESPY's. It truly blew my mind. I'm the biggest Drake hater there is (maybe was, now), but none can deny that there are even larger things in store for this former Degrassi High legend. Just imagine the kind and amount of tail this master of many professions bags. Yep, possibly even more than I, Tehol, and that's impressive, let me tell you.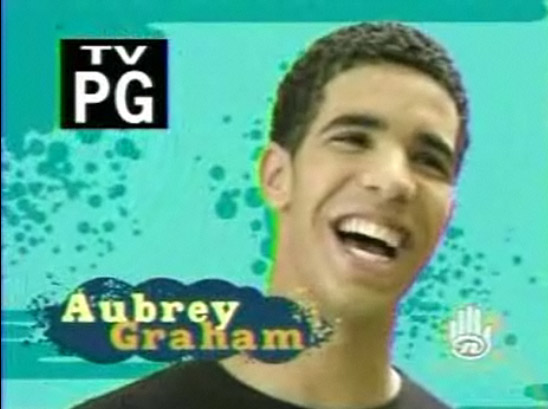 Players I EXPECT To Disgrace Their Owners in the 2nd Half: 
Justin Morneau– Putting my boy J-Bone on the disgrace list is a bit harsh, but the power numbers simply aren't sustainable. And considering he's only hit above .300 once (and it was in 81 games) since 2008, neither is the average. Coors field will still keep him useful, but don't expect the continued onslaught. Think of him as the Mickey Rourke of baseball; Yes, he bounced back in ways we never imagined possible as Mickey did with The Wrestler, but just as Rourke is back to doing straight to DVD trash, Morneau will regress to the form he's shown over the past 5 years.
Nelson Cruz– Those roids have to fully leave the system at some point, right? I'm kiiiiiiiiding, ya'll! Again, Cruz isn't deserving of the disgrace tag, but there's simply no way he keeps up his current pace, but you already knew that for you're intelligent life forms. I'd expect about 12 more homers, putting him right around 40 for the year, but if you could sling him for say, a Chris Davis, you go ahead and do that and thank your Uncle Beddict later.
Taijuan Walker– I'm embarrassed as well as saddened to say this, but I'm officially off the Walker bandwagon and he should be dropped in all formats as there's no arrival date in sight and he simply hasn't been effective. It huuuuuuurts.
Non MLB Disgrace:
Drake– Sooooo, Drake is featured on the popular YG track, "Who do you Love" and it seems he basically stole his entire verse from west coast legend, Rappin 4-Tay, and thought nobody would notice. If you don't know who 4-tay is, click THIS link and groove out to this legendary banger, which also happens to be the song Drake stole the lyrics from. How lazy is Drake to have to steal old lyrics and change them up for his own benefit….. I actually do the same thing on my Razzball posts, so maybe I should check myself. Still though, this is an embarrassing fiasco for Aubrey. At least he came to his senses and paid up $100,000 to 4-tay, and that's got to be the most money he's seen since, well, ever!
Thank you for joining me on another mind-numbingly awesome edition of Disgrace/Delight. With baseball starting up again later today, we shall have some actual numbers to discuss, as well as the usual Nic Cage/Christian Slater bashing. Your comments and questions are welcomed below and will be responded to with speed few others can match. I'm shooting a Microsoft commercial at Qwest Field on Sunday, so I may be hard to reach during that time but everything shall be answered. If you're not following me on Twitter, feel free to do so now at @Tehol143, and we can have all the sports/movie conversation you can handle. It's been fun. Beddict, out.