It's playoff times ladies and gentlemen, which means picking the right streamers is more important than ever. What's frustrating about that for this week is the fact that we have a weak group of two-start streamers. It seems to be either high-owned studs or low-owned risky players, so we're going to try our best to offer up some good options that are widely available. With that in mind, let's get into these streamers!
If you'd like to tell me how awesome I am or how bad I suck, comment me here or reach me on Twitter @Bartilottajoel
Two-Start Streamers
Jordan Lyles, MIL (at MIA, at STL)
As someone who watched Lyles destroy his ERA and WHIP in his days with the Rockies, this one pains me a bit. The simple fact is, Lyles is a much better pitcher now than he was back then. That's evident by his 4.33 career xFIP and 24 percent K rate. That's pretty much the pitcher we've seen the last two seasons, with Lyles pitching to a 4.31 ERA, 1.31 WHIP and 23.5 percent K rate in that span. Those are by no means great numbers but it's really all you can ask for from a widely-owned streamer with such superb matchups. 
Let's talk about those matchups, with Miami ranked bottom-two in runs scored, OBP, OPS, wOBA and xwOBA while St.Louis sits 20th in runs scored, 19th in OBP, 22nd in OPS and 21st in wOBA. Most importantly, these are two pitcher-friendly parks, which is huge for a guy who calls Miller Park home. Lyles has been much better recently too, pitching to a 2.56 ERA and 1.06 WHIP over his last six starts. The Streamonator has Lyles projected to provide a 3.67 ERA, 1.17 WHIP and 9.1 K/9 rate in these two outings.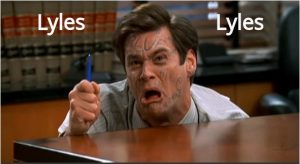 Logan Webb, SF (vs. PIT, vs. MIA)
Anytime a Giants pitcher gets two home starts against two bad offenses, they have to be in consideration. That's what Webb is looking at here and he should succeed in the most-pitcher friendly park in the Majors. Allowing seven runs in his last outing totally obliterated his season-long numbers but he actually pitched to a 3.52 ERA and 9.4 K/9 rate over his first three starts. That's the guy we'll be hoping for here, as his 1.85 ERA and 1.15 WHIP at the minors this season shows that he has some serious potential.  
The two home starts in Oracle Park would make Webb intriguing against almost anyone but facing the Pirates and Marlins is simply a bonus. The ugly Miami numbers can be seen in the Lyles write-up while the Pirates currently rank 20th in runs scored, 18th in OBP and 22nd in OPS since the All-Star break. The Streamonator agrees, projecting him for a 3.47 ERA, 1.18 WHIP and 8.1 K/9 rate in these starts.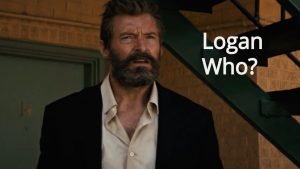 Ivan Nova, CWS (vs. KC, at SEA)
Oh lord, please don't let this one bite me in the ass. Nova was the sort of guy that I was stacking against all season long and we're going to jump in front of the train by betting on him this week. The reason we'll trust him is because of his recent form and brilliant matchups. Let's begin with that form, as Nova is pitching to a 2.40 ERA and 1.17 WHIP over his last 10 starts. That's truly amazing from a guy who struggled early on and we'll bank on that continuing in these tasty matchups. 
Kansas City currently ranks 27th in runs scored, 25th in OBP, 27th in OPS and 21st in xwOBA while Seattle sits 28th in K rate, 20th in OBP and 25th in xwOBA. That's why the Streamonator has Nova projected to provide $15.7 worth of value, the highest total among these three.  
Two-Start Streamer to Consider
Zac Gallen, ARI (at NYM, vs. CIN): Gallen is actually 90 percent owned, so he doesn't qualify for this article but he's a must-add if available after a near no-hitter in his last outing.  
One-Start Streamers
Reynaldo Lopez, CWS (vs. KC)
Lopez is a favorite of the Streamonator this week and it's easy to see why. In fact, it has him projected to record a 10.4 K/9 rate in this start en route to $27 worth of value. That would be an incredible start from someone so widely-owned and we have to be encouraged by his one-hit complete game in his most recent outing. That's the pitcher we've seen for the majority of the second half, as one bad start against the Braves is really killing his peripherals. If you take out that six-run dud, Lopez has a 2.57 ERA, 1.09 WHIP and 9.1 K/9 rate over his last 11 starts.  That's the stud prospect that we've been waiting for and facing this putrid KC offense should benefit him exponentially with the way he's throwing the baseball right now.  
Jeff Samardzija, SF (vs. PIT)
Please guys, why is Shark still only 68 percent owned? That's an absolute crime, as Samardzija has been one of the best pitchers in the NL since the break. What's funny is that I titled my articles Ride the Wave at the beginning of the year and who would have thought that a guy nicknamed Shark would be the player I write up the most? That's pretty nuts!
Anyway, a 3.64 ERA and 1.10 WHIP for the season tell you everything you need to know about this guy, as Samardzija also has a 2.72 ERA and 0.91 WHIP since the beginning of July. That's an unbelievable 12-start stretch and we have to love that he gets a home start in the best pitching park in baseball. Facing this weak Pirates lineup is the cherry on top and he should have no problem picking up a quality start in this fantastic situation.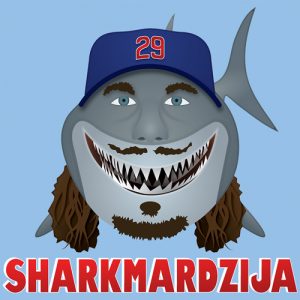 One-Start Streamers to Consider
Joe Musgrove, PIT (at SF): Musgrove has been terribly inconsistent this season but pitching in Oracle Park against one of the worst offenses in baseball is a good way to find his good stuff.  
Rich Hill, LAD (at BAL): Hill may be sitting on waiver wires because of his lengthy IL stint and he's definitely worth picking up with his 2.55 ERA, 1.11 WHIP, 28 percent K rate and stellar matchup.