There were some really strange things happening in baseball last week and it's becoming quite clear that the pitching landscape is a scary place. These pitchers remind me of a mouse being thrown into a snake cage and it's just a matter of time before they get caught. By the way, I had a fifth-grade teacher who made us watch a snake strangle and eat a mouse and that set quite the impression on me as an 11-year-old. This dude was a nut, he had animals all around the classroom and he traumatized half of us with this nature crap. Anyway, streaming pitchers brought me back to that traumatizing period of my life and I feel like these pitchers are in a similar state. With that said, we're going to look to finish off the first half strong and give you some dynamite streamers here.  
Two-Start Streamers 
Ross Stripling, LAD (vs. ARI, vs. SD) 
This might be my favorite streamer of the season, as he's more of a snake than the mouse. I expect this dude to pick up right where he left off last season and run away with this job. In 44 career starts, Stripling is pitching to a 3.46 ERA and 1.21 WHIP, which is pretty close to his season-long numbers from this year and last. That would make him worth starting pretty much anywhere but he gets two home starts in a pitcher's park like Dodgers Stadium. For his career, Stripling is generating a 2.26 ERA and 1.09 WHIP in 120 innings at home. The Streamonator agrees with this assessment, as it has Stripling projected to provide a 3.31 ERA and 1.04 WHIP while striking out 10.1 batters across 11.2 innings en route to $30.3 worth of value.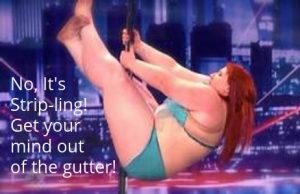 Logan Allen, SD (vs. SF, at LAD) 
The highly touted prospect has been superb in his first few starts and we have to recommend him as a streamer in two pitcher's parks. Facing San Francisco at home is the real treat here, with the Giants ranking 28th in runs scored, 29th in OPS and 27th in xwOBA. Those ugly numbers are definitely taken into consideration in the Streamonator, with Allen projected to provide $16 worth of value. That start alone makes Allen tough to fade and pitching in Dodgers stadium really isn't too bad considering it's one of the lowest-scoring parks in the Majors. Let's get into Allen though, as his 1.38 ERA and 1.15 WHIP speaks loudly in its own right. That's backed up by a 1.65 ERA and 1.25 WHIP at Triple-A last season and it's clear this guy has some nasty stuff from the left side.  
Jeff Samardzija, SF (at SD, vs. STL) 
This is definitely a risky streamer but there's a lot to like about Shark this week. Many people assume that Samardzija is simply a gas can at this point but he's actually posted a WHIP below 1.30 in five of his last six seasons. That's backed up by a career xFIP below 4.00 and that's all you can ask for from any streamer. The matchups are what puts him in play this week, with San Diego ranking 24th in OBP, 28th in K rate and 23rd in xwOBA while St. Louis sits 29th in runs scored and last in OPS in June. Getting to pitch in Oracle Park and Petco Park is simply the icing on the cake, with those two ballparks being extremely pitcher friendly.  
One-Start Streamers 
Trent Thornton, TOR (vs. BAL) 
Thornton is actually the highest projected one-start streamer on the board, as the Streamonator has him projected to provide $18.9 worth of value. What makes it disappointing is that he's actually a two-start guy, with the first start coming against the Boston Red Sox. That means he's much riskier in a lineup lock league but I really want to get him in there for this Baltimore outing. The reason for that is because the Orioles currently rank 21st in K rate, 27th in runs scored and 29th in xwOBA. The Blue Jays righty has shown some flashes of brilliance recently too, allowing just two combined runs to the Red Sox and Astros in two of his last three starts, striking out seven batters in each game.  
Eduardo Rodriguez, BOS (at DET) 
There's a decent chance that Rodriguez is owned in your league but recent results have definitely made some owners drop him and that has to put him in consideration as a streamer. The recent results are not going to make you encouraged but this dude simply has too much talent to be dropped. We're talking about a guy with a 4.01 career FIP and 24 percent K rate. The reason I anticipate a bounce-back this week is because of his matchup, with the Tigers arguably being the worst offense in baseball. In fact, the Motor City Kitties currently rank 28th in xwOBA, 29th in K rate and last in both runs scored and wOBA. There's a reason they're called the Motor City Kitties. The Streamonator isn't scared of the kitty cats either, with Rodriguez projected to provide $18.4 worth of value.  
Julio Teheran, ATL (vs. MIA) 
Ok, there was no doubt that Teheran had some negative regression headed his way but a start against the Marlins is a good way to snap his nightmare stretch. While the Atlanta righty has allowed 13 combined runs over his last two starts, he was fantastic prior to that. In fact, Teheran pitched to a 2.92 ERA and 1.19 WHIP over his first 15 starts. Now that his xFIP and FIP are more in line with his ERA, we're likely to see a much stronger performance here against the Marlins. The reason for that is because Miami currently ranks 29th in both wOBA and runs scored while sitting last in xwOBA and OPS. In two starts against Miami this year, Teheran has gone six scoreless innings in each while allowing just seven baserunners in total.