We mentioned that last week's streamers could be tough sailing, and it ended up proving to be that way. While they weren't terrible, it was certainly one of my worst weeks of the year. That has me motivated to bounce back here, and I feel like we have a great group of streamers for this week. There are also some major discrepancies on different sites regarding ownership percentages, though, so be sure to check your waiver wires to make sure some gems aren't sitting out there. We'll actually include a couple of guys for shallower leagues in the consideration section because there are some studs sitting out there in way too many leagues. With that in mind, let's talk about this week!
Two-Start Streamers
Marco Gonzales, SEA (at DET, at CLE)
The crafty southpaw has always been a sneaky pick for fantasy purposes and a bad two-start stretch to start the year forced him on to way too many waiver wires. That paired with an injury forced many owners to give up on Gonzales, but that's silly when you dive into his statistics. Over his last four starts, Marco is pitching to a 2.45 ERA, 0.86 WHIP, and 8.6 K/9 rate. Those are some absurd numbers, and it's backup up by a 3.10 ERA and 0.95 WHIP in 2020.
All of those averages are hard to overlook, but Gonzales also has the best matchups of any of our two-streamers streamers this week. The first one against Detroit is the jelly in the donut, with the Motor City Kitties ranked bottom-three in runs scored, OBP, OPS, K rate, and xwOBA. That makes them the worst offense in baseball, and it's not like Cleveland is much better. The Indians sit 24th in runs scored, 29th in OBP, and 27th in wOBA. They also happen to be missing Franmil Reyes, and that only adds to Marco's sky-high value.
Adrian Houser, MIL (at CIN, vs. PIT)
We actually had Houser in last week's article, and we're going right back to the well. While Houser's numbers won't jump off the page, his consistency is absolutely brilliant. He's actually allowed three runs or fewer in 10 of his 11 appearances, generating a 3.08 ERA and 1.23 WHIP in those 10 outings. That's really all you can ask for from one of our streamers, and it's no surprise when you see the way Milwaukee is churning out starters right now.
We loved Houser in a matchup with the Tigers last week, and these aren't too bad either. The first one against Cincinnati is definitely the tougher of the two, but they're missing Joey Votto and Mike Moustakas right now. Those are two of their best lefty hitters, and it should allow Houser to feast on much weaker bats. The Pittsburgh matchup is the premium one here, though, with the Pirates ranked 29th in runs scored, 22nd in OBP, and 28th in both OPS and xwOBA. The only real concern with Houser is his status in the rotation, but as long as he gets this Pirates matchup, he's still one of the best streamers of the week!
Drew Smyly, ATL (at PHI, at MIA)
Smyly has been giving me smiles for a few years now when I stack against him in DFS, but he's been a different pitcher at times this season. He's still prone to get blown up now and again, but he's also flashed moments that made him a fantasy darling in the past. We say that because he's allowed three runs or fewer in four of his last five starts, generating a 3.63 ERA, 1.16 WHIP, and 10.1 K9 rate in those four fixtures. That's the guy we saw last season, with Smyly collecting a 3.42 ERA and 1.10 WHIP. If he can return to that player for the Braves, he could be in for a monster second half.
Much like Houser, we love Smyly's second start and are a bit wary of the first one. It's not like Philly is phenomenal, though, ranked 18th in OPS and 21st in xwOBA. That makes them a decent team to stream against, but the Marlins matchup is simply majestic. In fact, Miami currently ranks 27th in K rate, 28th in both OBP and OPS while sitting dead-last in xwOBA. Those are utterly horrific statistics, and it has them battling the Motor City Kitties for the worst lineup in baseball.
One-Start Streamers
Justus Sheffield, SEA (at DET)
This is honestly one of the strangest first names I've ever seen, and I cover NBA basketball as well! It's always made me slightly enamored with Justus, though, because he's shown flashes of brilliance at times throughout his career. The thing that annoys me about Sheffield is his propensity to allow a ton of hits. He's actually allowed seven or more knocks in four starts this season, and those four outings are absolutely obliterating his numbers. Three of them did come against some of the best lineups in baseball, though, and it has us less worried here.
He gets a matchup with the Tigers this week, and we've already discussed how they might have the worst lineup in baseball. That becomes really enticing with Sheffield throwing at least five innings in every start this year, owning a 2.88 ERA and 1.19 WHIP in the other six starts against much easier competition. That's the stud prospect the Mariners traded for, and it has us believing he'll have another quality start against Detroit. We're talking about a guy who tallied a 2.61 ERA ad 1.19 WHIP at Double-A and a 2.56 ERA and 1.16 WHIP at Triple-A, making him someone to watch the more he develops his game.
Josh Fleming, TB (vs. BAL)
We talked about how the Brewers churn out starters like nothing, and the Rays have a similar recipe to success. Fleming is yet another guy who came out of nowhere, owning a 3.44 ERA and 1.09 WHIP in his 10 appearances this year. Those are fantastic numbers from a guy available in many leagues, especially when you see his 2.48 ERA and 1.00 WHIP at pitcher-friendly Tropicana Field this year. All of that makes him really attractive in a matchup like this, with the Orioles ranked 24th in OBP. 23rd in runs scored ad 27th in xwOBA. The Streamonator hasn't agreed with any of our two-start streamers, but it has Fleming projected for a quality start here.
Austin Gomber, COL (at MIA)
As someone who watches way too much Rockies baseball, I can tell you that there's nothing worse than watching these guys pitch. It's fun to watch the Rocks bat, but the other half of the game is absolutely numbing. The good news is that they appear to have found something with Gomber, acquiring him in the Nolan Arenado trade. The southpaw has a 4.12 ERA and 1.12 WHIP for the year, which is even better when you see that he had one nine-run dud against the Giants a month ago. That has left Gomber with a 2.92 ERA, 0.99 WHIP, and 9.2 K/9 rate in the other 11 starts, some of the most shocking statistics you'll see from a Rockies starter. All of that makes him really intriguing against the bad Marlins lineup we've already mentioned, especially with Marlins Park being one of the most pitcher-friendly ballparks in baseball.
Streamers to Consider
Tony Gonsolin, LAD (at PIT, vs. TEX)
Gonsolin is easily the best two-start streamer of the week, but he's starting to get picked up everywhere. He is making his debut off the IL, though, so check your waiver wire to see if he's sitting there!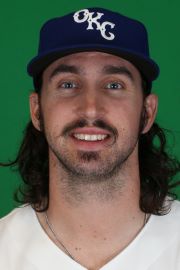 Casey Mize, DET (vs. SEA)
Mize is also starting to get widely owned, but this youngster should continue his success against a subpar Seattle lineup.
Merrill Kelly, ARI (vs. LAA)
Kelly has been solid for most of the season and could thrive at home against an Angels lineup missing Mike Trout.
Wade Miley, CIN (vs. COL)
Colorado has the worst road offense in baseball, and it could lead to another gem for Miley.
Feel free to comment me here or reach me on Twitter @Bartilottajoel if you have any questions!