How the hell is it Week 10 already? That's nuts. The season is flying by but we're having a blast with these articles.
I always try to be honest with these streamer pieces and this group of one-start streamers is pretty ugly. That's why we're going to go with five two-start streamers and only two one-start streamers for this week. That means it's going to be imperative to save your weekly moves for Sunday and try to think about the week ahead. 
Two-Start Steamers 
Griffin Canning, LAA (vs. SEA, vs. OAK) 
Canning is the highest projected two-start streamer of the week based on the Streamonator. In fact, it has him projected to provide $25.7 worth of value, which is one of the highest totals of any streamer all season long. In six starts this year, Canning is posting a 3.06 ERA and 0.96 WHIP while striking out 34 batters across 32.1 innings of action.
That's really no surprise when you consider his 1.88 FIP at Triple-A this season and his .264 xwOBA and 16 percent SwStr% in the Majors. Those are elite numbers and it's shocking that Canning's ownership remains so low. Facing Seattle should be beneficial too, with the Mariners ranked 28th in K rate for the season while sitting 27th in runs scored and 28th in OBP in May. Oakland's offense is definitely better but it's not a team we necessarily need to fear considering all their dangerous bats are righties.
Corbin Martin, HOU (at SEA, vs. BAL) 
While Martin has been struggling a bit recently, the Streamonator absolutely loves him. In fact, we have him projected to provide $22.4 worth of value, posting a 3.52 ERA and 1.17 WHIP while striking out 11 batters across 10.1 innings. Matchups against the Red Sox and Cubs have bludgeoned Martin's season-long numbers but we're going to bank on him returning to his minor league form.
Since joining Houston's farm system in 2017, Martin posted a FIP south of 3.00 and a K rate north of 30 percent. That's why he's one of the best pitching prospects in this organization and that potential was evident in his nine-strikeout gem in his debut. We really like these matchups too, with Seattle being one of the worst offenses in the league since the opening month while ranking 27th in K rate. Baltimore's offense is even worse, as they rank 25th in runs scored and dead-last in xwOBA.  
Wade Miley, HOU (at SEA, vs. BAL) 
This write-up isn't going to be as expansive as the Martin blurb because Miley has the exact same matchups. Having two spectacular matchups is a huge reason we like Miley but this southpaw has actually been one of the most consistent pitchers in the Majors. Here comes one of the craziest stats you've ever heard: Wade Miley hasn't allowed more than four runs since the beginning of 2018. That's 32-straight starts including the postseason and if that didn't blow your mind, I don't know what will. 
That epic consistency has led to him posting a 2.88 ERA and 1.18 WHIP in that two-year span. That sort of reliability with those elite peripherals makes him the ideal streamer, especially with elite matchups like this. Not to mention, Miley has 17 Ks over his last two starts, which only adds to his intrigue. 
Eric Lauer, SD (vs. PHI, vs. WSH) 
Anytime a San Diego pitcher gets two starts at home, he's always worth considering. So far this season, Lauer is posting a 2.67 ERA and 1.19 WHIP at Petco Park. That's really not far off from his 3.51 career ERA at home and it's really no surprise when you consider the fact that Petco happens to be one of the best pitcher's parks in the majors. While Philadelphia and Washington both have solid offenses, both clubs rank in the bottom half of the league in K rate and wOBA. This play is not for the faint of heart but it's definitely in consideration if you're in a deeper league.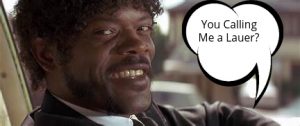 Devin Smeltzer, MIN (at CLE, at DET) 
This young lefty wasn't the highest-touted prospect in the Twins system but a ridiculous start to his season in the minors forced the hands of management. In nine starts in the minors this season, Smeltzer posted a 1.15 ERA and 0.90 WHIP. That form carried over into his first start for the Twins, as he struck out seven batters across six scoreless innings, allowing just three baserunners.
We could overlook that if it were the Marlins or Orioles but it happened to come against a stout Milwaukee Brewers offense with a DH. That's quite the mountain to climb and it makes Smeltzer hard to overlook this week. Facing Detroit and Cleveland is really all you can ask for, with the Tigers ranked 28th in wOBA, 29th in runs scored and 30th in K rate while the Indians sit 25th in runs scored, 26th in OPS and 25th in wOBA.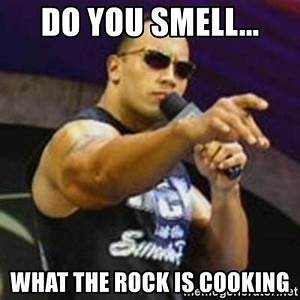 One-Start Streamers 
Chase Anderson, MIL (vs. MIA) 
It's hard to fade any pitcher against the Marlins, as they're easily one of the worst offenses over the last decade. In fact, they currently rank 29th in xwOBA, and last in runs scored, xwOBA, xSLG and OPS. Since returning from the IL a few weeks ago, Anderson is posting a 2.70 ERA and 1.31 WHIP over his last seven appearances. That's why he'll enter this game as a –200 favorite, which puts him in a great spot for a quality start and a win. That's why the Streamonator has him projected to provide $8.1 worth of value, which is actually huge in a terrible week like this.  
Gio Gonzalez, MIL (vs. PIT) 
Gio is not a guy who I would have ever considered at the beginning of the season but he's really turned things. In his six starts this season, Gio is providing a 3.19 ERA and 1.19 WHIP. What I like here is that he gets to face the Pirates, with Pittsburgh ranked 24th in runs scored, OPS and xwOBA. They've been especially bad against lefties, with the Pirates sitting 27th in runs scored, 29th in OBP and 28th in OPS against southpaws.
Note: Gio did hit the IL on Saturday, so there's a chance he may not make this start. If that's the case, we also like Julio Teheran at Miami.