Ittttttttttt's sooooooo haaaaaaaaard to saaaaaaaay gooooooodbyyyyyyye to yesterdaaaaaaaaaaay. Greetings! Yes, yes, I'm back, needing a week off to mourn the ending of another epic season of Game of Thrones. (Be sure to check out the Razzball pod covering the finale!) Some of you may be joyous over the fact that I won't be posting anymore Westeros mashups, but then again, some of you aren't right in the head. I come back to you, rested and perky, much like Cersei Lannister's body double's breasts, ready to get back on my job, which is dropping hot lava rocks, praising the Elder God chosen, and mercilessly disintegrated the souls of the weak whom are causing those of us unfortunate enough to own them, to drop our drawls, grab our ankles, and take a 3 foot rod all the way to the guts. No mercy, no fear.
I am Tehol Beddict, and this is Disgrace/Delight. Take heed!
Players who Delighted
Mookie Betts – For much of the season, this young stallion has brought down more pain and suffering upon me than the orgy I had with Tom Sizemore, Linday Lohan's mom, and Patricia Arquette back in 99. Only this time, penicillin couldn't save me. It took everything I had to not drop this little tart, back when he was seemingly going 0-for-4 each and every day. I got on my knees and screamed: "Mercy!!! Elder Gods, who do you torture your most devoted acolyte?" Murda Mook responded by being named the AL player of the week, batting an absurd .581, with 2 dongs, 8 runs, and 7 RBI in a seven game span. REJOICE! I can't take all the credit, but the moose I sacrificed to the Elders just may have had something to do with it.
Josh Harrison – My league mates laughed at me for swooping up Jo-Ha after some middling owner believed that Harrison had fallen off like a bad bag of dope. Oh hoho! Who's chuckling now! This little pit bull has upped his average to .286, hitting an erection inducing .407 over the past week, without much power but that shall come, I promise you. Say one thing for Tehol Beddict, say he's an opportunist.
Carlos Correa – About a month ago, I deep throated a bottle of ever clear, met up with my Colombian connect, and then proceeded to offer Corey Dickerson and Clippard for Correa. Obviously, Dickerson was dealing with a troubling foot problem, but still, giving up on your 3rd round pick that early in the season seemed asinine, insane even. Hold on now friends. Don't give me kudos just yet… The guy rebuked my trade offer… WOE IS ME! Dickerson has gone back to the DL for the second time with not much hope of getting healthy for the season's remainder, and Correa looks like a full blown superstar, hitting .317, with 4 jacks, 10 RBI, and 4 stolen bases. If only Xander Bogaerts would take note.
Stephen Strasburg –  Is Strausy in the house? Without a doubt. He's the pitcher with clout all the ladies yap about. Tha Burg only went 5 innings, but only gave up 4 hits and a walk with 6 ks and no runs. Coming from the peasant who was ruining my season in multiple leagues (my preseason Cy Young pick… YIKES), I'll take an outing like every 5th day of the week and twice on Sunday. Go head, baby. Yea, you got my balls tingling, baby!
Jurassic World – In what seems like one of the worst years in history for blockbuster films, Jurassic World delivers. Yes, there's plenty of the expected cornball acting, as they for some reason feel the need to always add the children aspect to the films, and this time there's even one-liner queen: Bryce Dallas Howard. Kudos to her plastic surgeon, because Howard has the most gorgeous snauze I've ever witnessed. Seriously, the thing is a piece of art. I couldn't' take my eyes off it. Incredible. Anyway, Chris Pratt is his usual enjoyable self, and the dinosaur action is simply awesome. I found this film to easily beat out the last Avengers flick as far in enjoyability. For me, the Velociraptors stole the spotlight, showcasing their ability to maybe one day make good pets. Shout out to the cutest one of all, Blue. You're my boy, Blue!!!! You're my boy!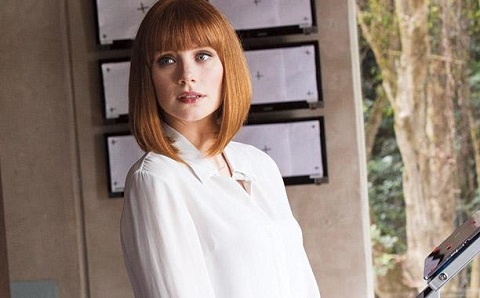 Player who Disgraced:
Melky Cabrera – I'm quite certain I've failed to mention tha Melk-man thus far in 2015, probably because I didn't draft him anywhere, but that certainly doesn't excuse his inability to play America's game with any kind of passion or skill. One might even wonder if Cabrera was back on the needle last season, as he hit 16 bombs and hit over 3 bills. This season, Melky is hitting a pedestrian .248 with ONE homer, and that's just something we shan't stand for. What happened to the speed though? Dude is moving around like Leo DiCaprio in The Basketball Diaries, you know, when he popped a bunch of pills and hit the court with Wahlberg. Not sure if that was before or after he blew homeslice in the bathroom stall. That film is uncomfortable to watch, as is the aforementioned Cabrera when it comes to baseball. Ughhhh.
Brett Cecil – Well, that should be the end of that. After giving up 8 earned in his last 2.1 innings pitched, Cecil has effectively been removed from the closer's role, with my boy, Osuna, taking his place. C-Money has looked shakier than Ken Shamrock after my man, Kimbo slice jaw jacked that ass. Now, don't get it twisted, Shamrock is one of the MMA pioneers and is a big reason why the sport is where it is today, but, wow, how old is this fool? Time for him to walk away for good. I would suggest Cecil do the same, as far as the closer's role is concerned, for if I see him head out to the mound in the 9th again, I may run out there and put on a rear naked choke. Only Cecil won't escape like Kimbo did, for no power in the world could force me to release my Kung Fu grip from the throat of this atrocity. NEVER AGAIN!
Mark Trumbo – WHY…… WHY…………WHYYYYYYYYYYYYYYYYYY? Why are the Mariners so horrendous? Why is Trumbo more useless than Bob Dole's wang? Why is he the worst interviewee I've ever heard in my entire life on local sports radio? Is he doing this on purpose because for some reason he's shocked that the Diamondbacks would dare trade a guy who's so worthless in the outfield? He makes Nelson Cruz look like Ken Griffey Jr.. Take much more, I cannot. Trumbo is now 4 for his last 27, and my disgust for him is rising to Kanye West type levels. WHAT'S IT GOING TO TAKE, MARK? ANSWER ME! For I swear, upon all that is holy, I will find you and I will… I'm sorry. Let's move forward.
Domonic Brown – Quick, someone call Puff Daddy; Domonic needs a nut blasting from a 65 LB kettle ball. The man I once named, "Prince Domonic," has gone full Tiger Woods on me. No, I don't think he's sleeping with every below average looking Hooters waitress in Philly, but his game has disappeared like a dong down a Kardashian throat. Brown is hitting a paltry .161 since getting the call-up, and seemingly strikes out or hits into a double play 2-out-of-3 times at the plate, with the 3rd at bat being a foul out to third. He simply must be traded as I still think there's obvious talent there. For whatever reason, it's just not working out. SO WHY IS HE STILL IN PHILADELPHIA, where baseball players go to die? Though it breaks my heart to say this, it wouldn't shock me if Domonic got DFA'd. You've got to be realistic about these things.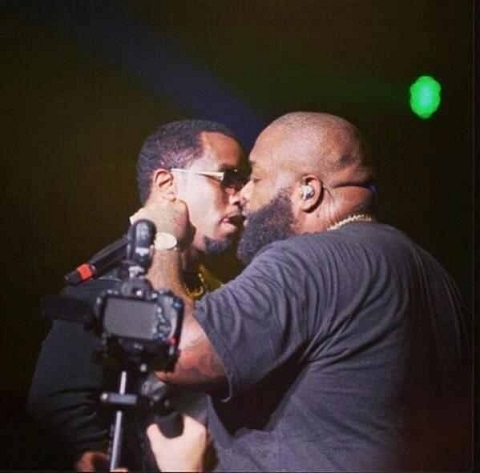 Thank you for joining me for what I hope was another scintillating edition of Disgrace/Delight. As per usual your comments and questions will be responded to in the area below. Have a fabulous rest of the week.
Want more Beddict? Follow him on Twitter at @Beddict143.