Have you ever danced with the devil in the pale moonlight? Have you ever wrestled an 25-foot albino crocodile with you bare hands? Have you ever had a starved mongoose released down the front of your trousers? Better yet, have you ever flung Taijuan Walker out on the mound for your fantasy baseball squadron in 2015? Yes, my friends, tis true. I've done each and every one of these things, the Elder Gods as my witnesses, and quite honestly, nothing gets my ticker a poundin like an automatic fire-arm (and my anxiety higher than a yacked out Lindsay Lohan), quite like Walker on the mound for my Seattle Mariners. 7.1 innings pitched with 14 earned runs on 15 hits and 6 walks? Sure, the young Jedi in training known as "Sky Walker" bounced back last night with 8 Ks and only 1 earned run, BUT, he gave up 4 free passes, so he was obviously still shakier than Tom Sizemore after a weekend bender. Honestly, I feel like I let you down… I praised this young buck, preaching that he was definitely all about that hog life when, thus far, he clearly has been less worthy than the deceased Joffrey Baratheon (Spoiler alert! Or was I supposed to say that before I wrote that he died?). From the bottom of my booming and Elder God-made pumping heart, I'd like to apologize with the upmost sincerity. I'd like to say he say he dominates from here on out, but you've got to be realistic about these things.
I am Tehol Beddict and this is Disgrace/Delight! Take Heed!
Players who have Delighted
Trevor Bauer – If there's ANYONE out there who can explain to me why the Mariners passed over Bauer for Danny Hultzen, I'll take you to Baskin-Robbins for a cool treat and give you a 3 hour seminar on sexually pleasuring the opposite sex. Say one thing for Tehol Beddict, he knows the human body like a beaver knows wood.
Bauer has gotten himself into the jams we all know and loathe him for, only this year, he's worked his way out of every single one them. The UCLA legend has limited the opposition to a minuscule 8 hits in 19 innings pitched thus far, to go along with 26 strikeouts and a sterling 0.95 ERA. We shan't be anointing him as the chosen one just yet though friends of Beddict, for he's still allowing walks more frequently than Cersei Lannister gets drilled by family members. Eventually some hitter is going to make him pay, and pay dearly at that. I'll forgive him though, because I've always been a sucker for Trevor B. (We share the same initials! How about that! Cool beans.)
Nelson Cruz – It seems that just about EVERY writer (including myself) had Cruz in their pre-season "bust" section for 2015. We all remember Adrian Beltre's stint in Seattle… I still despise him with the passion of a thousand burning suns for it, but maybe Cruz truly is a superstar, and a bargain priced one to boot. Either that, or he discovered the next wave of undetectable steroids… but let us not go there, aaaahkaaaay!
Playing Cruz in head-to-head last week burned like finding out your wife was a former jersey-chaser who got piped by the entire Arizona Cardinals offensive line on Spring Break, 2001. Nellie blasted 6 dongs, plated 10 RBIS and hit an ascendent like .500. Kudos to you if you scooped Cruz in your league, because I had 12 drafts and took him approximately ZERO times. Yep, I deserve to be beaten and face rubbed in my own sh*t, like a puppy who just let er rip all over your condo. Never again.
Anthony DeSclafani – A.D. is more scorching than Collin Farrell in the early 2000's (You know, before he dropped like 10 epic duds)! Laaaaawd, this boy hotter than a piece of Valyrian steel in a bucket of bubbling fish grease. Will it continue? I'd say there's a better chance of a Paul Blart: Mall Cop sequel… sh*t, I keep forgetting that actually happened. DISGRACE.
Alex Rodriguez – Nothing tickles my pickle like screaming "An A-Bomb, from AYYYYYYYYYYYYYYYE-Rod", every time this hated slugger goes yack. What, ya'll thought he was going to turn into Ryan Braun (more on him later) the moment he stopped poking needles in his extravagantly toned glutes? At least the announcers are beginning to come around a bit and not constantly ripping him like they were two seasons ago. We're talking about one of the greatest ballplayers who ever lived here. I walked right by A-Rod at this year's Super Bowl (let's not talk bout the game… like EVER) and I admit to you, here and now, he was the most stunning man I've ever witnessed. Black sport coat. Black shades. Elder God blessed without a solitary doubt. With 4 dongs and 11 RBIS, Rod (can I call him Rod?) has carried this ancient Yankees team to a respectable .500 record, and I expect him to finish with 25 + bombs and 90 +RBIS. Is he back? Yea! I'm thinking he's back!
Players who have Disgraced
Hisashi Iwakuma – Kuma was once Seattle's hidden gem, an ultra-valuable 2nd ace. Now he's looking more washed than Christian Slater, with equal chances of storied comeback. It pains me to say this, but Iwakuma's piss poor second half has carried over, and 34 years young, he may be finished. My favorite Japanese import since Ichiro tha God has been bent over and blasted for 5 bombs in only 16.1 innings pitched. I'm afraid. I'm very afraid.
Mike Zunino – Shocker, another Mariner on the list. MLB's most disappointing team is churning out disgrace candidates more rapidly than Rick Springfield goes through Magnums. Zunino was absolutely raking this Spring, fooling me into believing that he could raise his average up to the .240 range. Well, those projections have become about as real as Khloe Kardashian' butt cheeks, as he's gone down on strikes at an alarming 57% percent clip, with a hefty amount of those coming on three pitches. The power is realer than Rick Flair's steroid problem, but the man simply can't hit big league pitching with any sort of consistency.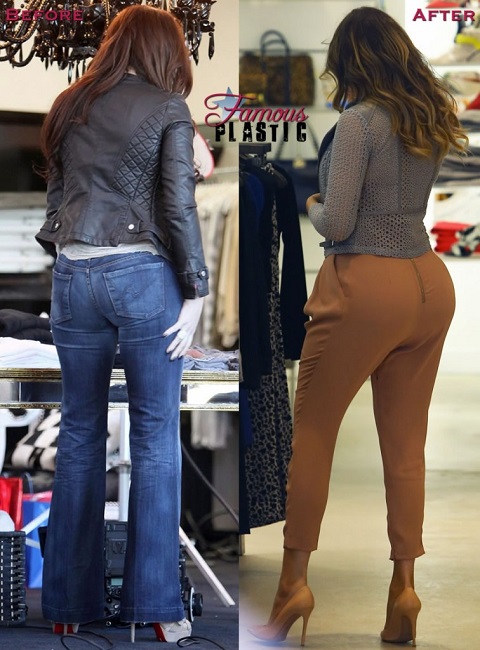 Ryan Braun – Braun is around that age when, historically, almost all former greats statically fall off a cliff, a la Thelma and Louise. All we can do now is praise him for his past accomplishments and wait for his Hall of Fame induction… Wait! I'm thinking of NFL running backs! Looks like the only reasonable answer here is steroids. This imposter hit a blistering .319 with 40 bombs and 30 steals in 2012. Last year, AFTER it was discovered he'd been cheating like a bored, lush of a horny housewife, he put up a pathetic .266 average with 19 dongs and 11 steals. Hmmmmmmm, that's odd. Still a candidate for big bounce back in 2015 though, surely. Nope. Braun hit a meaningless jack in the later innings against a guy who should be pitching in the Ecuadorian leagues, giving him 1 on the season with zero steals and a .238 average. I haven't been this disgusted with a man since Robin Ventura was pummeled by an ancient Nolan Ryan after charging the mound. I can't take much more.
Evan Longoria – 1 homer, 2 RBIs, and a .186 AVG? I once thought this man the future… a yearly MVP candidate with money and beeatches galore. Now I look down upon him from my perch on the Iron throne, angry and disgusted for he has become the Macaulay Culkin of MLB. Yep, we're into Getting Even With Dad territory. You started with a spark but now you're just garbage. Ughhhh.
Thank you for joining me for another of what I hope was an extremely entertaining edition of Disgrace/Delight. Next week, we go back balls deep into Game of Thrones talk which means I need all of you to catch up immediately. Seriously… Nothing. Else. Matters. As per usual, it's my delight to respond to all of your questions and comments in the area given below. Just know I'm here for you and that there's NOTHING we can't discuss. Enjoy the rest of you week. TB.
Want more Beddict? Follow him on Twitter at @Tehol143.