What a time to be alive! Baseball season is finally within reach! Not in reach, like your delusional mind is telling you about the girl you've been obsessed with since junior high and have been in the friend zone ever since waiting for your chance to strike (you've got to be realistic about these things), but actually happening! Jay(Wrong), the greatest editor in all of fantasy sports and the Weasley to my Harry Potter, has been up my a** like a 12-inch butt plug about me getting in my content, so here you have it! Ask and you shall receive my goodmen! Today, I tell the tale of the storied third base position. It seems the position has fallen on harder times than Nicolas Cage, as I didn't respect any of the players outside the top-10 enough to even write about them in the disgrace section. NOT EVEN WORTHY OF DISGRACE? To attempt to put into words how insane that is; that would be beyond my comprehension and would take up my entire day. Or maybe if I had slept a wink last night instead of popping perks with this nice Chinese gal I met at the casino, I'd be able to properly explain. Such is life.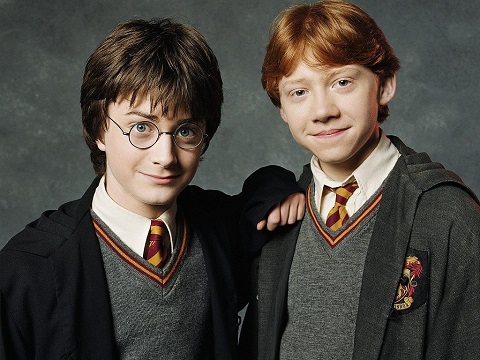 Third Basemen that will Delight in 2016
Manny Machado – I tend not to toot my own tuba, but I GUARANTEED Macho Man would blast 30-plus yack jobs in 2015… and what do you know? Boom-shockalocka, HE'S ON FIRE!!!! Anyway, I was ridiculed for "reaching" on this stallion last season and now he's ESPN's number-seven overall player. What do those apples taste like? Probably very similar to my ball sack after a week long camping trick [Jay's Note: I'm thinking you meant "trip", but knowing you, "trick" is just as applicable here…] in Iraq. I fully expect another 30-plus bombs and improvement across the board on all statistics. We're talking A-Rod before Madonna and the butt injections. Don't sweat the technique.
Kris Bryant – At 6'5" and 225 pounds, Kris Bryant could model for Lane Bryant… if he was a woman, but that's a man, baaaaaaby. Somehow I was disappointed in the 29 dongers and 99 RBI that K.B. drilled in his rookie season with Chicago, as I suppose I had unrealistic expectations, which is very similar to my love life. Oh, you won't do anal every morning and make me an omelet afterwards? You're not the one, babe. My apologies. Anyway, I fully expect Bryant hit 40 plus bombs and 130 RBI this season, making him worthy of a first round pick in my book. Laugh if you want, but I will drink your tears, blow them in your BIH's bunghole and go to town.
Yasmany Tomas – Let me start by saying that my obsession with Cubans is on a the same level as Ted Cruz's obsession with abolishing gays from the United States, so I apologize if I'm typing recklessly here. Tomas was extremely disappointing last season, hitting a pathetic SEVEN home runs in hitter friendly Chase Field. Put your bifocals on and read closely here, because I'm about to blow your Elder God worshiping minds. Tomas will triple last year's home run totals even if he splits time with young gun, Socrates Brito… or maybe he's just trash and we can forget I ever wrote this. Cool beans!
Domonic Brown – I'm hearing reports that the Blue Jays are trying Brown at thirdd base in case Donaldson misses any time this season. The athleticism and talent is most certainly there. Only time will tell. Say one thing for Domonic Brown, he might be the most versatile player in MLB history. Also say that he's a Prince and a gentleman…
Third Basemen that will Disgrace in 2016
Evan Longoria – It's official; Longo is the most disappointing player I've witnessed throughout my lifetime. Bruh has hit a combined 43 dongs in the last two seasons, playing every game but two. In what should be his prime, Longoria has become a mix of Brendan Ryan and Corky Romano. This weenie is beyond flaccid, and frankly, I've lost all respect for him. I once believed this fraud would be a perennial MVP candidate, not a perennial E.D. candidate. This has reached disgusting levels and I refuse to be a part of it in 2016.
Thank you for joining me for another edition of Disgrace/Delight. I'm sure you're all very much looking forward to Jay and I's fantasy football/GOT podcasts this year, as I for one, cannot wait to get as loose as a goose on snoose. All hail the Elder Gods! Have a wonderful week.