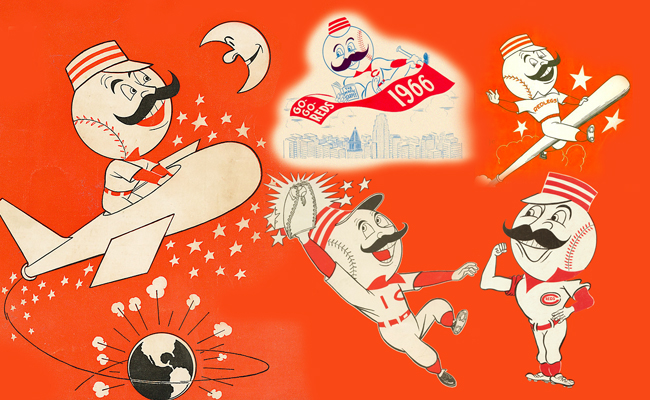 Welcome to Razzball's 2018 team previews. Over the next couple of months, we'll be previewing all of the teams and talking to writers who represent those teams around the web. We want to provide the best and most in-depth fantasy projections to go along with the asking the most useful questions to those who know their teams best. We want to talk about the players in the first half of your draft and also the deep sleepers that make you log into google and start watching Midwest Single-A ball for hours. Just kidding, don't do that, hopefully we don't go that far…
The Cincinnati Reds may be a team that struggles for victories for another season, but that doesn't mean that they don't have a plethora of fantasy baseball talent all over the field. Of course, there is Joey Votto who remains an ageless wonder over at first base. There are also flamethrowers Luis Castillo and Raisel Iglesias. Eugenio Suarez and Scooter Gennett showed some power potential last season and Billy Hamilton will not be lacking in the stolen base category. There are many interesting aspects to talk about so I grabbed On Baseball Writing Podcast host Eric Roseberry.
MB: Luis Castillo has all of the potential to be the real deal. Is there anything you'd like to see him improve on to convince you further?
Eric: At this point, not really. Jeff Sullivan and C. Trent Rosecrans both recently detailed Castillo's development of a two-seamer/sinker. The concerns about Castillo's repertoire are gone, and he's proven to be durable thus far. As a Reds fan, the biggest fear with starting pitching will always be health.
MB: Do you see Amir Garrett's 2018 going more like his first 3 starts, his struggles thereafter, or somewhere in between?
Eric: My guess is that 2018 will fall somewhere in between.

Bryan Price

has already noted that Garrett really isn't in the running for a starting rotation spot on Opening Day. 

Garrett did have a hip injury

 that he pitched threw for a good chunk of last season, and I'm hopeful that with some recovery time he'll be able to bounce back. It's possible he's going to start the year in the bullpen given the amount of starting pitching options in Cincinnati right now.
MB: Eugenio Suarez seems to improve every season at the plate. From a fantasy baseball standpoint, do you see value paying the price that you will have to?
Eric: Given the early ADP data, I still think Suarez is one of the best values in fantasy. It feels like a lot of owners are still nervous about the batting average, but I'm extremely confident in Suarez ability to produce counting stats. None of the data really suggests that he couldn't keep his average around .260. He did have a really poor September, but that came after hitting north of .340 for August. Given the ball park, his lineup spot, and his ADP I'm gladly taking Suarez when I can snag him later in drafts.
MB: Scooter Gennett is another Red that found some pop in his bat, is he a 25 HR hitter now or are you expecting regression?
Eric: If I had to guess, I'm expecting 15-20 home runs from Gennett this season. He was a bright spot in a rather dismal Cincinnati season last year, but it's hard to believe he'll be able to replicate those power numbers. He did start pulling the ball quite a bit more, so it's possible the change in approach could lead to similar numbers. At the very least, I"m expecting the batting average to come down, and it's hard to expect another 90+ RBI season from him.
MB: Now that trade rumors have cooled down a little bit, do you think that Billy Hamilton finishes the season in Cincinnati?
Eric: The Cincinnati ownership seems to love Hamilton, and there's not really another great option in center on the major league roster. He'll be on the

Reds

this season.
MB: Are there any minor league prospects in the Reds' system that you are particularly fond of?
Eric: Part of me just wants to write Nick Senzel's name, but you're probably looking for someone a little deeper than that. Shed Long is someone I got excited about last season, especially after his strong start. He did struggle once he was promoted to Double A, but there are enough tools in play (power and speed) to make him a really intriguing prospect if he can develop more plate discipline.
Projected Starting Lineup
Projected Rotation
Projected Bullpen
*All Projections are courtesy of Steamer.
Want some arrow with that Bowe? (Pronounced Bo-wee, killing the whole pun here, but whatevs.) Explore his content over on the Football side of Razz! And you can also follow him on Twitter.