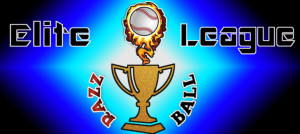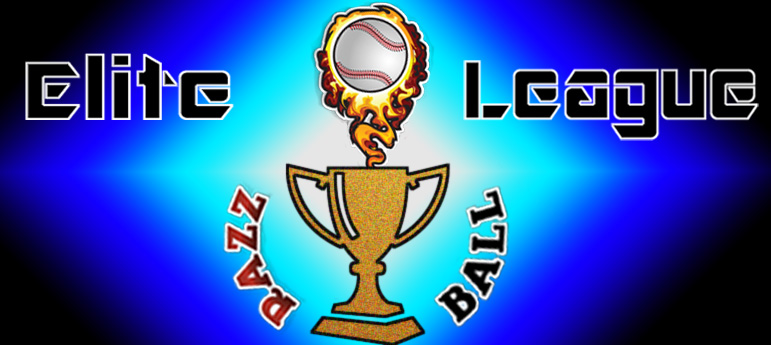 The REL is back baby!  Sure, since I get my Brewers bias-fix it's a little slanted, but the REL has become my favorite league.  30 teams, roughly 900 players owned, along with a whole farm system of another 400-500…  What could be better?!
If you're new to seeing these posts – here's a quick rundown of the REL:  15 team AL only and 15 team NL only comprise the 30-team league, and you must own 15 players from the "parent team" you manage.  You also manage that team's farm system, and can trade those prospects amongst your Major and Minor league squads.  We play Roto for the first 148 games, until the final 2 weeks.  Then the AL pennant and NL pennant winners play a H2H 2-week World Series.  Congrats again to our inaugural champion Nationals, beating the The Tribe on a dramatic Sunday afternoon finish on the last day of the season. What a season!
With keepers announced, farm teams replenished, our supplemental draft completed, and baseball finally starting anew, the 2017 REL season is here!  We'll be checking in with the league every Thursday afternoon, and have our owners share their thoughts every week.
Here's how week 1 has kicked off, along with draft day and keeper thoughts, in the 2017 REL League:
NATIONAL LEAGUE
REL Dynasty – NL
Trades (post-draft):
Pirates Trade: Chad Kuhl (SP), Taylor Hearn (SP – farm), Mitch Keller (SP – farm) to Knoche's Rockies for Charlie Blackmon (OF)
NY Dodgers
124
Waiver Adds and Prospect Callups Past Week:
FAAB Remaining:
$95
Josh Smoker NYM – RP $3, Miguel Diaz SD – RP $2, Jared Hughes Mil – RP $0, Scott Van Slyke LAD – OF $0
Taking over the Dodgers this off-season was like being born on 3rd and thinking I hit a triple. The first thing I did was brilliantly trade Jose De Leon to Tampa Bay for Logan Forsythe to clear up my starting pitcher logjam and fill my second base hole. I now plan to shift my focus on negotiating a long-term contract with Clayton Kershaw, because if he signs with an AL team after 2018, it will be very poor managing on my part.

All joking aside, I already swung a deal with JB, trading away Adam Conley for Domingo Santana. But now that Julio Urias is wasting bullets in Triple-A, I'm short on starting pitching. JB took that as an opportunity to come at me like Mr. Wonderful from Shark Tank by offering Clay Buchholz and Brett Anderson for Yadier Alvarez. Needless to say, negotiations are still ongoing.

San Fran Giants
108
Waiver Adds and Prospect Callups Past Week:
FAAB Remaining:
$100
Marco Gonzales StL – SP Waiver $0
Nationals
108
Waiver Adds and Prospect Callups Past Week:
FAAB Remaining:
$100
Sammy Solís Was – RP $0
Diamondbacks
98
Waiver Adds and Prospect Callups Past Week:
FAAB Remaining:
$100
n/a
Cincinnati Reds
90
Waiver Adds and Prospect Callups Past Week:
FAAB Remaining:
$74
Juan Nicasio Pit – SP,RP $11, Andrés Blanco Phi – 1B,2B,3B,SS $7, Tony Cingrani Cin – RP $6,Tucker Barnhart Cin – C $2, Edubray Ramos Phi – RP $0, Jorge De La Rosa Ari – SP $0, Ichiro Suzuki Mia – OF $0
Cardinals
85
Waiver Adds and Prospect Callups Past Week:
FAAB Remaining:
$96
Carlos Estévez Col – RP $3, Gorkys Hernández SF – OF $1, Javier Guerra SD – SS $0, Tyler Goeddel Cin – OF $0
Brewers
80
Waiver Adds and Prospect Callups Past Week:
FAAB Remaining:
$83
Tommy Milone Mil – SP,RP $11, Andrew Susac Mil – C  $3, Brett Phillips Mil – OF $2, Jacob Barnes Mil – RP $1, Jhan Maríñez Mil – RP $0, Manny Piña Mil – C $0, Brock Stassi Phi – 1B $0
 Well, in 7th place with 80 points, wooooo!  I think I was in 2nd for a day…  Haha.  Yeah, I need some sort of positive mojo after my Brewers Opening Day couldn't have gone any worse.  After 3 fairly solid innings (did give up a vinatge Miller Park homer to Mark Reynolds who barely tapped the ball), Junior Guerra significantly tears his calf leaving the batter's box on a bunt, and will be out 2 months.  Awesome.  With Alex Reyes having TJ and owning a rebuilding team, I have virtually no starters.  That said, I was able to pick up Clay Buchholz and Brett Anderson in the draft, so here's to hoping both can be serviceable and maybe moved for further rebuild assets.

Other news on the active team – Eric Thames looks AWESOME, and his arms are redonk jacked.  I'm mad he trimmed his beard though!  Had a great homer yesterday and looks like a solid player.  Kinda annoying Yahoo doesn't have him at 1B yet…  I was able to snag Brock Stassi who is starting today to temporarily fill in 1B, so here's to hoping I get a fluke homer.  Plus since the B in JB is "Brock", I MUST OWN ALL THE BROCKS!  He and Brock Stewart are must-holds for me…  Hah!  Nothing else is too interesting yet, except maybe Andrew Toles getting two games at leadoff already.  I talked about him a lot last year, and excited to see where that can go, given he had a nice Spring as well.  All he does is hit.

The farm is where it's really at, and what I hope to continue to develop this year.  Victor Robles didn't take a "huge" step up last year, but remains in most top-10 prospect boards.  But damn I hit a home run with Eloy Jimenez, who took off last year.  Pillars of the future!  I'll save more farm developments for updates through the year, since I wanna see some Minor League action!

Oh, I do want to note that I'm ecstatic to see my Brewers play for the Single-A Mudcats, right here in NC about 20 minutes from me.  Isan Diaz, Lucas Erceg, Marcos Diplan, Trent Clark, Cody Ponce…  Man, what a roster of high-upside guys, and they just changed to a Brewers affiliate this offseason.  Serendipitous to say the least.  Can't wait to see Diplan and Ponce light it up.

With my farm pillars as OF, all of my active outfielders are pretty expendable.  Likely holding Jason Heyward since he has stability on the long contract, but feel free to shoot offers on any of the others.  Keon Broxton should be pretty appealing for that power/speed combo.

Good luck to all REL teams this year, and thanks to everyone for being a part of the league and checking our the recaps!

Knoche's Rockies
79.5
Waiver Adds and Prospect Callups Past Week:
FAAB Remaining:
$100
Emilio Bonifacio Atl – OF $0, Kiké Hernández LAD – 2B,OF $0, Kyle Freeland Col – SP (called up)
Cubs
79.5
Waiver Adds and Prospect Callups Past Week:
FAAB Remaining:
$100
n/a
J.T. Marlin
70.5
Waiver Adds and Prospect Callups Past Week:
FAAB Remaining:
$100
Scooter Gennett Cin – 2B $0, Brian Ellington Mia – RP  $0, Zach Eflin Phi – SP $0, Nick Kingham Pit – SP $0
Despite the crushing loss of Jose Fernandez, I'm looking to improve upon last season's 5th place finish. I decided to skip the draft since it seemed highly unlikely that a 3rd round pick would be an improvement over the 25th man on my roster (Fatty Adams). I went to the scrap heap to pick up Scoot Gennett and Brian Ellington. Figured Gennett was worth a $0 bid just based on his potential he showed last season to go double digits in both HR and SB – – especially if he gets multiple position eligibility. I was actually surprised that I was able to get him for free. As for Ellington, the Marlins pen is very crowded so I don't expect him to be called up anytime soon. I like the fact that he counts towards the parent team quota and can be stashed on the N/A.I'm always open to trade offers, regardless of how nonsensical they might be. I've got some decent pitching depth, both starters and relievers, and would be open to dealing from there. And as always, I'm never afraid to trade prospects from my farm system.
Phightin Phils
70.5
Waiver Adds and Prospect Callups Past Week:
FAAB Remaining:
$69
Trevor Williams Pit – RP $15, Miguel Rojas Mia – 1B,2B,3B,SS $6, J.J. Hoover Ari – RP $5, Enny Romero Was – RP $5
Mookie Mets
64.5
Waiver Adds and Prospect Callups Past Week:
FAAB Remaining:
$100
n/a
Padres
60
Waiver Adds and Prospect Callups Past Week:
FAAB Remaining:
$100
Jon Jay ChC – OF $0, Stephen Cardullo Col – 1B $0, Christian Friedrich SD – SP $0, Chris Rusin Col – SP,RP $0
The real Padres are probably bad. The REL Padres are probably bad. DID ANYBODY MAKE THAT JOKE LAST YEAR?!REL-ly (I really know this isn't funny, I'm stopping), it's pretty dire. I'm new to the league and was disappointed to see that I didn't have Luis Perdomo, Solarte, Schimpf, or Maurer. I was, however, glad to see that I had Hedges, Myers, Margot, and Renfroe, and that my farm team was intact. I also had Matt Kemp (FYI he's in the best shape of his life). So, when it came time to declare keepers, I kept a few good players, some ok players, and a bunch of terrible players, and started planning for my draft.

I had the first pick and took Perdomo. I'm pretty excited about his potential and he's sadly already like a top 10 Padres player, so I see him as a definite keeper going forward. I took Rafael Montero with the 9th pick. I had Montero 2nd on my draft board (which probably means I'm bad at making draft boards) and was glad to see that he was still available. With the 10th pick I took Matt Szczur. I think he's pretty good and since he's out of options and has been the subject of trade rumors, I am hoping he ends up traded to another NL team and nets me an unprotected prospect (these are the sort of things you have to hope for when your parent team is the Padres).

After the draft I made a few $0 waiver claims, and have the following roster before our waivers process Thursday morning:

C – Austin Hedges
1B – Wil Myers
2B – Chase Utley
3B – Erick Aybar
SS – Luis Sardinas
OF – Hunter Renfroe
OF – Manuel Margot
OF – Travis Jankowski
UT – Matt Kemp
BN – Jon Jay
BN – Christian Bethancourt
BN – Matt Szczur
BN – Stephen Cardullo
NA – Cory Spangenberg
NA – Carlos Asuaje

SP – Jhoulys Chacin
SP – Jered Weaver
SP – Luis Perdomo
SP – Rafael Montero
RP – Fernando Rodney
RP – Joe Blanton
RP – Andrew Chafin
RP – Craig Stammen
P – Jose M. Torres
DL – Colin Rea
DL – Robbie Erlin
DL – Christian Friedrich
3 Open slots for all my great Wednesday waiver claims

My goals for the year are to finish in the 10-12 range, flip Home Run Machine Matt Kemp (like 20 pounds down from last year!) for a decent return, net at least one useful prospect in return for all my other non-Padres old guys, and hit on 2 or 3 waivers to improve my core for next year.

Braves
51.5
Waiver Adds and Prospect Callups Past Week:
FAAB Remaining:
$76
Allen Cordoba SD – SS $8, Edmundo Sosa StL – SS $6, Matt Bowman StL – RP $6, John Gant StL – SP,RP $4, Jeremy Hazelbaker Ari – OF $0
Pirates
31
Waiver Adds and Prospect Callups Past Week:
FAAB Remaining:
$95
Arismendy Alcántara Cin – OF $1, Tyler Lyons StL – RP  $1, Jonathan Broxton StL – RP $2, Antonio Bastardo Pit – RP $1, Tom Wilhelmsen Ari – RP $0
 So after some last minute Yahoo shenanigans and my not checking to see if Brinson had been added to Milwaukees 40-man, I was left without a draft pick. This was partly, actually mostly, because I was camping this weekend and wasn't sure of reception. I enter the regular season with a few questions. Will Harvey rebound, will Polanco get and stay healthy, will Kang ever be allowed back into the US? I have to keep reminding myself that this is fantasy baseball and I have to separate the obviously ill person from the player. I feel strong at 1b and in the outfield, deep at pitcher and fortunate to have two pitchers with current closing jobs. I managed to finish third last year, aided by Gyorko's monster second half, which was plucked off the waiver wire and by Freeman's career year, along with a deep, but unspectacular pitching staff. HR and RBI were the biggest weaknesses, with speed greatest strength. I hunted around in February and March for a power bat, preferably in the outfield, to augment Polanco's 20/20 potential and Marte's 15/40 ceiling. After some back and forth, agreed to send a rising prospect in Mitch Keller, a dart through in Taylor Hearn, and an current innings eater in Chad Kuhl for another guy who had a career year in Charlie Blackmon. While he us more runs than RBI's, he was too good to turn for this 5cat goodness. Further bolstering average and speed isn't a bad idea either. The drawback is he is on a 1 year deal, but us still arbitration eligible. While it is possible he is traded out of Colorado, he actually hit more home runs away last year. I'm not counting on 30+ from him, but 20-25 would be nice. My greatest need right now is middle infield and 3b. Kang has left a giant hole there, to be filled by Freese. I elected to keep Adam Frazier in hopes he would get some looks over there. Middle infield is a mixture of Gyorko, Wilmer Flores, Frazier, Josh Harrison, and project Alen Hanson. In other words, if anybody is looking to move a SS, I'm interested. I feel pretty good about my pitching with 5 1/2 starters (check out Tyler Chatwood's road stats last year. Glasgow earned a spot in the rotation and I'm definitely looking forward to those starts, though I fear his future is as an elite closer unless this third pitch develops. My prospects are very top heavy, especially after losing Keller and Hearn. Having two of the top hitting prospects is nice, and the future Jordy Mercer replacement in Kevin Newman is a luxury. Looking forward to a good, competitive year. As another manager put it, I look forward to trying to take down the big market teams.
AMERICAN LEAGUE
REL Dynasty – AL
Trades (post-draft):
Tampa Bay Rays Trade: Jose De Leon (SP) to Athletics for Steven Souza Jr. (OF)
Tigers
116.5
Waiver Adds and Prospect Callups Past Week:
FAAB Remaining:
$96
Adam Warren NYY – RP $3, Kyle Ryan Det – RP $1, Blaine Hardy Det – RP $0
The Tribe
116
Waiver Adds and Prospect Callups Past Week:
FAAB Remaining:
$88
Brandon Guyer Cle – OF $10, Jandel Gustave Hou – RP $1, Whit Merrifield KC – 2B,OF $1, Yandy Díaz Cle – 3B (called up)
Baseball is back! I have to say I am excited to get back at it after coming so close to winning the first season of the REL league. It took a little while to get over the crushing last day collapse from last year but I am feeling good about my team this year. We should have a team that will compete this season as well.Hitting –

I believe I said this last season but if Michael Brantley can stay healthy for a large portion of the season I believe in my hitting. Evan Gattis, Albert Pujols, Carlos Santana, Mike Napoli, Jason Kipnis, Francisco Lindor, Jose Ramirez should all help in the power and RBI categories and Lindor, Ramirez and Rajai Davis should keep me strong in SB's. If Brantley can stay healthy it really rounds out my team and stabilizes my BA. I even like my rotating OF guys, who also help keep me at my 15 parent team minimum with Abraham Almonte, Austin Jackson, Lonnie Chisenhall and Brandon Guyer. If one of those guys can have even a small breakout season it helps my OF which I would consider one of my weakness.

Pitching –

With health I believe this will be my teams biggest strength. I'll start with my bullpen. It very deep and should be a true strength of the team. Andrew Miller, Cody Allen, Cam Bedrosian, Krod, Brandon Kintzler, and Joakim Soria should all contribute to the S/holds catagories and ratios.
I was somehow able to keep myself from trading any of Cleveland's 5 starters last season so Cory Kluber, Carlos Carrasco, Danny Salazar, Trevor Bauer, and Josh Tomlin starting 5 is great in a league this deep. Just like my parent club I do lack depth with my starting pitching as my 6th starter is Mike Fiers and there is talk that he may lose his spot in the rotation when Houston gets healthy. I am in the market for a starter now and we will see what I can come up with.

Minor league roster –

I traded away a lot of my minor league players last season but I still like some of the guys I still have. I feel I still have two top tier prospects with Francisco Mejia and Bobby Bradley. Yandy Diaz has already been called up to help the team and is playing well. I can say I am a believer in Greg Allen's chances of being a guy who can contribute in a league this deep. We'll have to wait and see with the rest of these guys in Will Benson, Nolan Jones, Gabriel Mejia, Yu-Cheng Chang, Oscar Gonzales, and Juan Hillman.

Trade block –

I have too many 1st base/DH guys with Pujols, Santana, and Napoli so I need to trade one of them. I would also deal a reliever since I feel this is an area I am very deep. I need a starting pitcher and an outfielder. All of my minor league guys are also on the block. Get with me and let's talk some deals.

Go Tribe!

Orange Birds
111
Waiver Adds and Prospect Callups Past Week:
FAAB Remaining:
$98
Mike Hauschild Tex – RP $2, Adam Rosales Oak – 2B,3B,SS $0, Cody Anderson Cle – SP,RP $0, Chris Bassitt Oak – SP $0, John Axford Oak – RP $0, Bruce Maxwell Oak – C $0, Dillon Overton Sea – SP $0
After leading for a solid portion of last year, the Orange Birds faded down the stretch and ended up in third place. I have realized that just like the real Orioles, I must go all in with the current roster I have. While I only made one trade all of last season, I ended up making three trades after many, many email negotiations this off season.Trade 1 with Mariners
Send: Justin Smoak
Receive: D.J. Peterson
I send a player I was not going to keep to a team needing a 1B for a player who I thought could go on my farm (did not realize until after the trade that he was added to Yahoo's player pool) that I ended up keeping on my roster anyway. Sometimes I do stupid things…Trade 2 with Royals
Send: Martin Perez and A.J. Griffin
Receive: Pablo Sandoval
I send my pitching depth to a team that needed pitching and they sent me an extra 3B they could not play. With Machado at SS, I really needed a 3B (did not have a real one last year). I knew this was a gamble (happened before Pablo's big spring), but I could not keep both pitchers anyway.Trade 3 with Twins
Send: Hunter Harvey, David Hess, and Chris Lee
Receive: Brian Dozier
I send three pitchers (2 farm players and 1 pitcher on the border of the majors) who were not going to help much, if at all, this year for a top 20 AL bat. While I do not think the power will remain at last year's level, the steals (I really need steals) and counting stats will be helpful.

Going into this season (despite botching my one draft pick), I feel I have a solid core of players who are still in their prime that allow me to go for the title this year. That said, a few other managers have very good teams and I have some obvious weaknesses: Average is a big risk, I am light on speed and saves+holds, and I lack starting depth.

I would like to address these issues through trades so if you have an interest in anyone, let me know. Even though I am slow to pull the trigger, I listen to all offers. Trumbo and D.J. Peterson (NA eligible) are on the block and would consider moving one of Schoop or Dozier for the right offer.

Good luck to everyone this year!

Astros
101.5
Waiver Adds and Prospect Callups Past Week:
FAAB Remaining:
$98
Daniel Mengden Oak – SP $1, Omar Narváez CWS – C $0, Danny Farquhar TB – RP $0, Taylor Rogers Min – RP $0, Matt Belisle Min – RP $0, Robby Scott Bos – RP $0
Tampa Bay Rays
92
Waiver Adds and Prospect Callups Past Week:
FAAB Remaining:
$3
Logan Morrison TB – 1B $57, Yan Gomes Cle – C $40, Jumbo Diaz TB – RP $0
Another year of baseball is upon us! As the Rays representative, I must say that my job is harder than most… The Rays don't keep a steady rotation in any area, and nothing is guaranteed. With that in mind, I have tried to move as many Ray's hitters as possible. Late in the offseason, I pulled off a trade of Adames, Whitley, and Stanek for Encarnacion and Marwin Gonzalez. Frankly, I think I got a steal, but that's for the reader to judge. With Edwin, Longo, Khris Davis (acquired last year for Archer), and the streaky hitting of Dickerson, I think I have a great hitting core. This was further solidified by my first waiver acquisitions of Gomes and Morrison. Granted, I blew my entire year's budget, but I doubt many players of their caliber will show up on the wire in a league this deep.With a starting rotation of Odorizzi, Snell, Cobb, Smyly, Gallardo, and Holland, I think I'm in good shape. Unfortunately, my team has been slaughtered by injuries. On the hitting end, Duffy and Ramos are out, and on the pitching end, I've lost Smyly, Boxberger, and Thornburg. As Thomas Paine said, "These are the times that try men's souls…" Truer words have never been spoken. I currently have 1 or 2 RP slots sitting empty (depending on yesterday's waivers,) and I'm going to have a slow start in saves/holds. Fortunately, I was able to move De Leon for Souza Jr., so that solves the hole in my last outfield slot. Apparently the Rays decided to move a lot of prospects to the 40 man, so my NA slots are quite full.

Here's to a good season everyone, and may the best man (me) win!

Red Sox
86
Waiver Adds and Prospect Callups Past Week:
FAAB Remaining:
$85
Chris Young Bos – OF $15
Mariners
84.5
Waiver Adds and Prospect Callups Past Week:
FAAB Remaining:
$58
Jarrod Saltalamacchia Tor – C,1B $21, Cody Asche CWS – OF $21
I was as active in the off season trade market as Dipoto himself. I picked up Zunino, Dyson, Jeffress, Harris and Smoak via trade. Main goals were to try to improve the team speed, pick up some holds as I do not own a Closer, and find a legitimate 1B. Settled on the best 1B I could get and that was Justin Smoak. Hope he gets at least 400 ABs. In the 1st FAAB I placed a bid on Logan Morrison trying to add depth at 1B but he was snatched up by Tampa Bay with double the dollar figure I put out there.Strengths: Improved speed with trading for Dyson, getting Segura and Mallex in a Dipoto trade. Still have the same power as last year with 100 HR coming from my 3-4-5 hitters. SP could really bolster me in the standing as I have 7 legitimate SP to start the season. Not sure anyone else in league can match that. The last SP coming with Miranda getting the nod as Smyly was a 60 DL placement (who I do not own but tried in vain to trade for this off-season). With 7 SP I should compete highly in Ks and Wins.

Weaknesses: No Closer on roster so hope Diaz goes down and one of my 4 Seattle RPs can step in and close out games. A couple of unproven OF; Hanigar seems to be sexy pick in deep leagues but he is still unproven. Dyson has never been a full time starter so he has something to prove early. I have no bench players with multi-position eligibility which could hamstring me if injures do occur.

Last year I predicted a 5th place finish in this league and ended up 7th. This year I have the makings of a 3rd place team…wait and see. Go Mariners and Dipoto!!

Athletics
84
Waiver Adds and Prospect Callups Past Week:
FAAB Remaining:
$96
Chase De Jong Sea – SP $2, Blake Parker LAA – RP $1, Yusmeiro Petit LAA – RP $1, Jake Smolinski Oak – OF $0, Joey Wendle Oak – 2B $0
After inheriting the 14th place team last season I really wanted to make a push to be respectable this year. Since I can't rely on the actual A's to do anything of significance I'll just do Billy Beane's job for him.

We made a few big trades at the end of last season acquiring Chris Archer, Andrew Benintendi and Michael Kopech, but it also left us with a lot of holes that needed to be filled. We worked out a blockbuster deal sending Benintendi for JD Martinez and Victor Martinez. Thought it was a good return and helped us shore up 1B and not lose much in the outfield… until JD hurt his foot… doh!

We also picked up Kendrys Morales (who we're very high on playing for the Jays) for a few prospects, and sent Zunino back home to the great north west in exchange for Seth Smith, who we like batting near the top of the order in a stacked Orioles lineup vs. RHP's.

There wasn't much left in the draft after keepers but we were actually excited to get Yonder Alonso (words you will NEVER read again anywhere!). Alonso re-worked his swing in an effort to get the ball in the air more often. This spring he hit .389 in the Cactus league and launched 4 bombs – all off major league pitchers – so the results look promising thus far. We also picked up Rays utility man Tim Beckham and reliever Liam Hendriks, who we are glad to get back.

All in all we're very happy with the re-tooling we've done with the roster. We're still short on starting pitching and need at least one more, but we'll continue to be aggressive offering up prospects like Puk or Kopech in exchange for a quality starter.

Halos
76.5
Waiver Adds and Prospect Callups Past Week:
FAAB Remaining:
$99
Martín Maldonado LAA – C $1
Power Rangers
72.5
Waiver Adds and Prospect Callups Past Week:
FAAB Remaining:
$95
Ronald Guzman Tex – 1B $2, A.J. Griffin Tex – SP $2, Álex Cláudio Tex – RP $1
Minnesota Twins
69
Waiver Adds and Prospect Callups Past Week:
FAAB Remaining:
$100
Steven Moyà Det – OF $0, Mike Morin LAA – RP $0, Felix Jorge Min – SP $0, Chris Giménez Min – C $0
Blue Jays
57
Waiver Adds and Prospect Callups Past Week:
FAAB Remaining:
$37
Joe Biagini Tor – RP $24, Ezequiel Carrera Tor – OF $18, Boone Logan Cle – RP $11, Ryan Rua Tex – 1B,OF $10
So last year the mighty Blue Jays offence disappeared down the stretch, which meant my offence disappeared down the stretch and cost me what was 1st place in the AL late in the season. This year I want to say will be different, but, I'm not sure my offence would be any better.With that in mind, and the fact that I had the oldest team in the league last year, I made a couple of trades for youth prior to this season. First I dealt away some of my bullpen depth to the M's for a guy I REALLY like in the minors. Gone are J.Jeffress and W.Harris and coming back was some speed/youth for my big league team in Charlie Tilson and the real prize 21yo Tyler O'Neill. This kid could be hitting in the heart of my batting order for a long time to come. Here's hoping he continues off of last years 68/24/102/12/.293 line in AA. The other deal was the one where I sent Edwin Encarnacion away to the Rays. That one hurt I'm not gonna lie. Gone are Edwin and Marwin Gonzalez, coming back is high upside youth. I got a great prospect in 21yo Willy Adames (89/11/57/13/.274 in AA) to hopefully lock down my SS position for years to come, as well as 20yo Garrett Whitley who at this point is all potential. That potential though is pretty sky high IMO.

So despite having the oldest team in the league last year, and trading away some youth in my attempt to win, I've now got a pretty promising group of youngsters. In addition to the above I've also got other solid non-Jays prospects in Dan Vogelbach (SEA), Derek Hill (DET), and Yohander Mendez (TEX). Then there are the highly though of Jays prospects in Alford, Urena, L.Gurriel, S.Reid-Foley, and Vladimir Guerrero. The big problem is that most of these guys are on the 40 man for their MLB teams and thus in the Yahoo pool. My big league club is filled with NA players right now (7!). As the season goes on hopefully that'll change, but as of now I'm barely putting together a full lineup of big leaguers. This will make it tough to compete this season I expect. I think I end up somewhere in the middle of the pack, maybe slanted a bit more towards the top when all is said and done.

I should mention that I'm not sure where he'll land, but if it's in the AL I might be willing to move Melvin Upton (or Ezequiel Carrera) straight up for some FAAB or a farm player. I guess I'm waiting to see who signs him before I can do anything though. So if you're interested then just let me know.

Now, on to my Yahoo complaint, which you can skip over if you don't care. Normally when you are going to pick a guy off waivers you are replacing a guy on your team. So if you want to replace a couple guys you make separate waiver claims for each. This is all great since if you only want to spend big on one replacement you can easily control that. When you are replacing empty roster spots though they all get lumped together as one pool of bids. I had some big holes I really needed to fill in the bullpen, and in my lineup where I needed a guy who was going to play a lot. The problem was if I put in one high bid on a bullpen guy and one on a bat, with the rest being low-ball bids then I may end up with none of my top choices. If I put in multiple high bids to make sure I got at least one of my top guys then what happens if I end up getting all of them? This was exacerbated by there being around 60 potential open roster spots around the league due to DL/NA moves, and my having 4 open roster spots (which, again, Yahoo sees as one pool of bids), along with a dire need to get 2 of my top guys. Well, I ended up getting 4 of my top guys with the last 2 being complete overpays for guys I didn't really need to get. Thus I am left with a whole $37 in FAAB to spend the rest of the season. I really wish Yahoo would treat empty roster spots as separate empty roster spots when dealing with waivers.

White Sox
56
Waiver Adds and Prospect Callups Past Week:
FAAB Remaining:
$95
FAAB Remaining: 95
Yankees
48.5
Waiver Adds and Prospect Callups Past Week:
FAAB Remaining:
$100
Darwin Barney Tor – 2B,3B,SS $0, Vidal Nuño Bal – RP $0, Chasen Shreve NYY – RP $0
Royals
29
Waiver Adds and Prospect Callups Past Week:
FAAB Remaining:
$97
Brian Flynn KC – RP  $2, José Leclerc Tex – RP $1, Matt Barnes Bos – RP $0, Christian Colón KC – 2B,3B $0, Jake Junis KC – SP $0
While I manage the REL Royals, I must confess I've never actually been a fan of the Royals, in real-life or from a fantasy perspective. For a long time, this small-market organization has rightly focused on market inefficiencies to build their team around lower cost assets such as defense, speed, and relief pitching…YAWN! Smart from a baseball perspective, but not exactly the stuff you build your fantasy team around.However, as the rest of the league catches on and starts paying more for relievers and impact gloves, the Royals have begun to pivot to a new strategy, in a good way. Trading away Wade Davis for Jorge Soler, and then bringing in mashers like Peter O'Brien and Brandon Moss are moves I can get behind. Tony LaRussa once said that Mark McGuire is the only other bat he has seen to compare with young O'Brien's power, yeah Baby! Also like their move of trading a one tool asset like Jarrod Dyson for Nathan Karn's young power arm. Very un-Royals like, but I'm on board! I liked it so much that I replicated that same deal in REL. I'll miss Jarrod's steals, but unless we add new categories for defense and for clubhouse leadership, I'll take the upside of Karns. Even put my money where my mouth is and placed a significant wager in Vegas on the real-life Royals at 60-1 to win the World Series this year (think they had the REL Royals at more like 600-1).

Not exactly a contender this year, but my REL Royals have been busy getting younger and rebuilding with a flurry of trades, draft picks and waiver claims. Was able to pick up Tyler Skaggs, Adalberto Meija, Martin Perez, Josh Staumont and Karns in trades to bolster my starting pitching staff. Was also thrilled with the guys I grabbed in our 3 round draft: Teoscar Hernandez, Paulo Orlando, and Dan Altavilla. Young BoSox reliever Matt Barnes, picked up off waivers, could be another very productive long-term addition. Feels kind of early to say this, but "just wait until next year!"