I dont ef with none of y'all sites anyway
Your funeral could be any day
Ever since Domonic Brown said, "Beddict, let me play"
All these haters been in the way
I'm just doin what Grey and Rudy say
Putting out 1000 tweets a day
Greetings! I came extra hard-body with the intro today, for the fact that I can't recall EVER being so keyed up for a fantasy baseball season. My game slipped last year and I'm not proud of it. One could say swinger clubs, mankini modeling across the globe, and building schools for the underprivileged took up most of my time, but say one thing for Tehol Beddict, he's not one to rationalize subpar results. Much of my spare time has been spent making countless sacrifices to the Elder Gods in hopes of gaining their favor for the upcoming season. One of them (Draconus) came to me during a peyote induced hallucination this past weekend, telling me that I must take a vow of celibacy from spring training till the end of the regular season if I am to acquire their assistance in dominating ALL of my leagues. To say the decision was difficult would be the understatement of the millennium, but after speaking with my agent and numerous lovers on the subject, the answer became clearer than the Saran wrap I use as a backup when I run out of dental dams. Yes, the only men and women I'll be servicing this year are you, the readers. Prepare yourself, for we will be traveling to uncharted depths of fantasy baseball analysis as well as unearthing the true reasoning for the disgraceful fall-offs of Nicolas Cage, Stephen Dorff, and of course, Christian Slater.
I am Tehol Beddict and this is, Disgrace/Delight! Take Heed!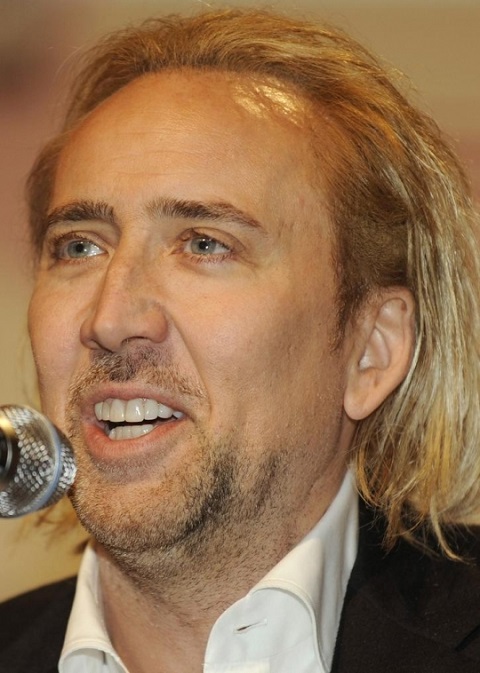 Third Basemen who will Delight
Manny Machado – I'd like to begin by stating that Matt Carpenter is ranked ahead of Machado on ESPN. That warrants its own spot in the disgrace section, but I'm not even going to waste time ripping a guy like Carp, the kind of guy I NEVER even consider drafting. Who do I consider, you ask? Six-foot-three, 200 pound, Elder God blessed wild stallions, and no, I do not speak of this kind of wild stallion.  The big homey upped the power game significantly, from only punching out 14 in 156 games in 2013 to 12 in only 82 games last season. Recognize that this Greek God bodied warlord is 22 years of age and take a guess at how many bombs he cranks out this season. If the number you came up with is less than 30, I'm going to need you to put down the bong immediately, slap yourself across the grill with some ActRight, and wake the hell up. Macho Man will have ZERO restrictions this spring, so don't let his previous knee injuries scare you off as if Rosie O'Donnell jumped out the bushes butt naked on ya. It's not that serious, ya'll.
Pedro Alvarez – "Beddict, sooooo about last year, bruh." I'm not here to write about last season, kids. If that were the case, we'd be rehashing my journey through Bangladesh which included a vicious bout with the clap, receiving a one hundred thousand dollar offer from Sheikh Hasina (she's actually kind of hot) to urinate on my naked body, which I spurned only to then impregnate her 18-year-old daughter (incredible body), forcing me to escape 30 guards armed with the type of assault rifles I've only witnessed in The Expendables trilogy (Shout out to Sly Stallone). Say one thing for Tehol Beddict, he's fertile.
P-Diddy hit 30 and 36 bombs before falling off a cliff and finishing with 18 last season, though he did only partake in 122 games. Expect a huge increase in RBIs with a bounce back season from Marte and improvement from Polanco. The ground ball to fly ball ratio was identical to 2013, so it's not as if something really changed. And he was obviously a tad unlucky with his BAPIP. Look, let's just chalk last year up and call it a poor season. The man is 28 years of age and built like a centaur. Alvarez  should settle nicely in at first base and help the Pirates to the playoffs. Witness.
P.S. I just swooped Pedro in the 18th round in my first draft of the season, Tuesday. The Elder Gods have truly blessed me.
 Beddict on Television…
Better Call Saul – Very intriguing thus far, as BCS is dark yet still able to remain humorous, much like the show's predecessor, the legendary Breaking Bad. In all honestly, I was expecting a dud here, and it will need to pick up the pace if the show's producers expect the viewership to remain high, BUT it's still a must watch, especially if you enjoyed the style in which Breaking Bad was filmed. But really, who didn't enjoy Breaking Bad? If you are one of those who did not, write me a two thousand word essay on why you despised it and leave it in the comment section below. Check this one out, guys/gals. Beddict approved.
Third Basemen who will Disgrace
Evan Longoria – I'm finished with this fraud. For years, I drafted him everywhere possible, fully believing he was a legit MVP candidate. 22 homers in 162 games? Homey, please.  Now the lineup is decimated to Khloe Dardashians vajayjay levels, and I can't see how he ever becomes the man I hoped he'd become. At some point you've got to become realistic about these things.
David Wright – Anyone else sick of bruh? How does one lose all their power in their prime years? D. Wright is more suspect than the authenticity of Nicki Minaj's cakes. A .269 batting average with 8 jacks and 8 base thefts? C'mon son, those are Jemile Weeks numbers. This one time legend in the game hasn't hit 20 plus homers since 2009!
As with Longoria, Wright being in the disgrace column is more about me being emotionally wounded due to his lack of production the past few seasons. There's simply no reason to believe a big time season is on the horizon. Wright and Longo should be okay this year but drafting them, I won't be.
Thank you for joining me for what was hopefully another stimulating experience here on Disgrace/Delight. As per usual, your comments and questions will be answered below. Your feedback is much appreciated as Razzball prides ourselves in our reader/writer interactions. Haters gonna hate, lovers gonna love. I don't even want none of the above. I want to piss on you…errrr, anyway, see you next week.
Want more Beddict? Follow him on Twitter at @Tehol143.