Greetings, ya'll! I'd need a TI-83 calculator to count the seemingly infinite ways I've so dearly missed you. I had a study done on the IQ's of readers of different sports websites, and Razzball rated number one, so kudos to you! (And kudos to me for being employed here, I might add.)  I must admit, in no way am I surprised by this, considering I haven't been made fun of in such creative ways in a comment section since Perez Hilton pointed out an ingrown hair on my ass cheek for a Papi man-thong add back in 99.
What I'm doing here, other than thoroughly entertaining you, of course, is going through each position group and singling out a couple players I fully expect to delight this season, and a few I expect to disappoint. Take heed…
Now, do anybody in tha house remember
When there wasn't no Tehol B (Hell yeah!)
There wasn't no writers hollin' 'bout Elder Gods
Am I trippin' ya'll? (Hell no!)
Now, when I grow up, I wanna be like Beddict
Have prestigious women
Wear man thongs from the beginning. 
I found catcher the most difficult of all positions to analyze. [Jay's Note: I'd rather not think about you *anal*yzing anything, to be honest…] It was like climbing through the jungle that is Andre Agassi's chest hair, trying to find the actual skin.  If you can say anything about Beddict, say he's a lover of all human life. BUT, a couple players must be chosen for the disgrace category, for surely not every man will produce colossal statistics this season. You have to be realistic about these things. Shall we begin? WITNESS!
Catchers who will Delight
Mike Zunino – The power is purer than a kilo of Columbian powder, and the surrounding lineup is vastly improved. (Also, Mike Zunino goes harder than a blue whale off a kilo of viagra.) Expect the average to rise by at least 30 points. Think Evan Gattis, but getting him at the lowermost portion of your draft. The addition of Nelson Cruz, Seth Smith, and even Justin Ruggiano should give Zunny a titanic load of RBI opportunities and I fully expect him to take advantage. Sure, he only has a .203 average in the big leagues, but hey, Jake Gyllenhaal did Bubble boy before becoming one of the biggest movie stars in the world, so let's give him a shot. 22 bombs and 20 doubles, this behemoth hit .286 in the minors over two seasons, so the ability is definitely there.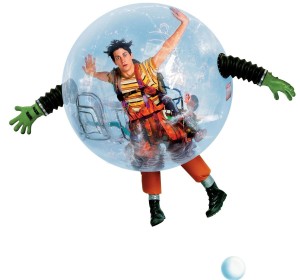 Matt Wieters – The day I give up on the player formerly known as "God" is the day break my chickens neck and deep fry that ass…extra crispy. And I would let a pack of rabid pit bulls gnaw on my balls before I let that happen. This former legend was seemingly on his way to a breakout season in 2014 but required…Tommy John surgery? Wieters will have to pick up some of the slack now that Cruz and Nick Markakis have abandoned this seemingly sinking ship. He's in his prime, has three 20-plus homer seasons, and again, his college teammates called him GOD!!!! So yeah, I'd say he's up to the task.
Catchers who will Disgrace
Devin Mesoraco – Based on 2014 numbers, he is likely to be overrated as the season approaches. While he's not going to fall off a cliff statistically, the numbers will most definitely drop. Consider this if you will: In 2014, his BABIP was 38 points above his career total and his HR/FB rate was almost twice what it had been the previous two seasons. Mesoraco hasn't earned my trust yet friends. Then again, I used to trust Vince Vaughn to drop all-time classic films. I heard a terrible rumor that the stank coming off his last dud killed a whole family of beavers. Tragic stuff. Let's move on…
Yadier Molina – Molina is someone that is more valuable in real life due to his defense and solid batting average. The power numbers have decreased over the last two seasons, which is concerning considering  a catcher's knees tend to fall apart faster than Christian Slater's career once they hit Molina's age (32). This is without mentioning that Yadi only played in 110 games in 2014. I'm telling you, catcher is deeper than the Mariana Trench right now, so Molina nor Mesoraco will end up on any of my fantasy teams this season. I can tell you who will…Domonic Brown. More on that when we get to outfielders.
Gods, I missed this. Thanks for reading and I look forward to going through all the position groups over the next couple months with you fine people. As per usual your comments and questions will be responded to below. May the Elder Gods bless you in all facets of life.
Want more Beddict? Follow him on Twitter at @Tehol143.