It's been said you give away a piece of your soul every time you are photographed. That explains a great deal about me, does it not? Yes, it's true, being a mankini model has soul f*cked me in ways you people, with your regular jobs, would never begin to understand. It has opened my eyes to great deal of topics that I literally have no choice but to write about (my therapist demands it), and Razzball.com is my outlet. Oh I suppose I could write about these other topics in a locked diary, or even start a blog that nobody reads, and I forget about in a few weeks (like half the female population I know) but truth be told, I'm almost too lazy to write one piece a week, let alone multiple, so basically I need to get out everything that's on my mind in my disgrace/delight column. Why do I bring this up? Only because there's a select group of you don't want to read anything that doesn't pertain specifically to baseball, or even more specifically, fantasy baseball. Well congrats guys and gals! Cuz that's all we're talking about this week. You did it!!! Without your hate, I would be unable to completely eradicate my soul, which is necessary for me to flourish spiritually. I've said enough, but enjoy this for it twill happen not happen again, I assure you.
P.S. I miss the hateful commentary that used to frequent this column. Not having it has begun to make me softer than a bloated up carcass someone dropped in a lake. Don't get it twisted though; Beddict can still take it 0-100, REAL QUICK, so if you want to do battle, sho nuff you better come correct. Let's get down to it. This is Disgrace/Delight!
Players Who Disgraced Themselves This Week:
Evan Longoria– When I excitedly drafted Longo in the 2nd and 3rd round in most of my fantasy drafts this season, I wasn't expecting Todd Frazier to defecate all over his grill, and I'm not talkin barbecue. I suppose having James Loney as your protection and clean up hitter isn't exactly the greatest thing for the old stat sheet.
Matt Wieters – it's so haaaaard, to say goodbye, to yesterdaaaaaayeeeeee. Let me get this straight. Wieters finally looks to be having his breakout season, at long last realizing his vast potential, only to have TOMMY JOHN surgery?!? The Gods are truly testing.
Zack Wheeler— Riding him till the "wheels" fall off? Ugghhh, yea peeps, them wheels is officially off and free falling like Jay Mariotti's career down a steep hill. In my heart of hearts, I truly believed Wheeler would have a monster season. Without question, the Elder Gods let me down on this one. I expected an ERA around 3.00, but am instead staring down the pipe at at a robust 4.38 with no signs of anything positive on the horizon.
Justin Verlander— I bet you thought I would mention my Daddy, Scherzer, but I can't you see, for I love him like Roman Polanski loves teenage girls. I tried my mightiest to warn the world that Verlander was finished LAST SEASON. Obviously I wasn't drafting him anywhere in 2014, and I pray none of you did either (some of you obviously did and I'm sorry for that). Just as we're doing with CC Sabathia, we're going to have to chalk this up as having too much tread on the tires. It saddens me to say this (not really), but dude's career is a wrap…….Oh well, at least he get's to go A to-M with Kate Upton, AKA my former lover and huge THOT. She wanted me to stop writing for Razzball, and truly support her career which is just something I would never consider doing. Good for her though……….KATE (NSFW), IF YOU'RE READING THIS, PLEASE COME BACK!!!! I AM NOTHING WITHOUT YOU. MY WRITING IS HOT GARBAGE. I LITERALLY HAVE TO PAY THEM TO LET ME WORK HERE!!!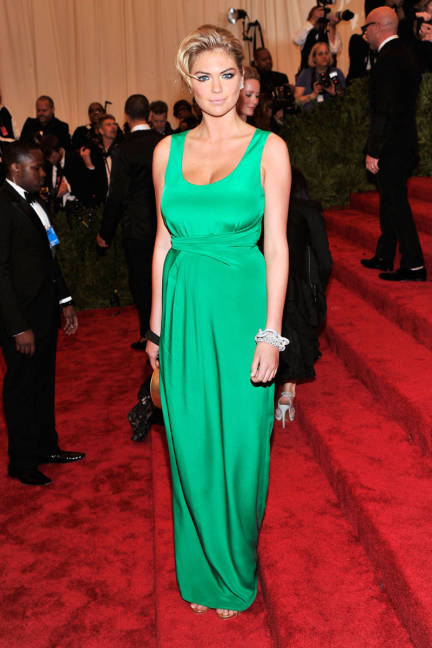 Grady Sizemore–– Way back when she was 17 years of age, my friend's wife used to date Sizemore in high school……….Yep, even in high school, chicks dig the long ball, as Grady took her deep daily, sometimes twice. Er, I mean, he took opposing pitchers deep. When you pack that kind of massive power in the hips, whatever it is you crush, is going to be obliterated. Obviously she's moved on from Sizemore, but she's been trying to fill that hole ever since, errrr, hole in the soul, that is.
P.S. Sizemore is finished with the Red Sox, as his career continues on it's tragic path down the toilet. My aforementioned friend is throwing a party to celebrate. I'd show up but he's been known to physically assault me and I feel as though this time shall be no different.
Players Who Delighted Me This Week:
Billy Butler/Mike Moustakas– It's Moobz and Moose ya'll! The post steroid Bash Brothers have been key factors in turning around the Royal's season, sort of like Stockton and Malone did for the Utah Jazz. Moobz sets the table and Moose slams it home! Only I don't recall Stockton possessing D-cup breasts (Possibly NSFW).
Gregory Polanco– Joyous doesn't begin to describe the emotions, I've been smacked with since Polanco came into my life. Kid is the real deal and I'd stake my reputation on it……..I just remembered they said the same thing about Jonathan Taylor Thomas…… Let's give it a couple years.
Domonic Brown– Nicholas Capozzi had the audacity to question my credibility when I said "Sir Domonic" should be added in all leagues, as his ownership percentage had collapsed below 50 percent. For whatever reason he chose to question my credibility again above the blog EACH and EVERY time it was posted. Thee who discredits Beddict is guaranteed an afterlife in the fiery, rhino a** stinkin, realm of Hood with all the other haters who question Tehol the Elder blessed.
Capozzi, next time I come for you, I'm gonna want that cocktail, FRUIT!!!!
Casey McGehee– Evan Longoria on steroids.
Matt Adams– My detractors mocked me, spat in my face, even dared to name me a false prophet. Hey, they even hated on Jesus. I have not read the folk tales regarding this Jesus character but I've heard rumors of his legend straight from the lips of the great Bishop Eddie Long. The Elder Gods are also thought to respect him so Beddict respects it.
Greg Holland– His play early on worried your Uncle Beddict greatly, but Holland has settled down like Tom Sizemore after he gets his first meth hit of the day, maintaining his place as one of the 3 best closers in baseball.
Jesus Montero– Guess Who's back!!!! I've been clamoring for Montero's presence on the Mariner's since we began throwing out the most pathetic lineup in all of baseball. Montero has always raked in the minor leagues, and though he's an lazy, obese slob, he's still highly capable of hitting at the major league level. He was at one time the best hitting prospect in all of baseball and don't you forget that.
Starlin Castro– Kudos to me for believing Castro was too talented NOT to bounce back like Mickey Rourke after ,The Wrestler. Castro has already matched his home run total from last season and seems fully back on the path to stardom we all believed him to be on a few years back. Again, kudos to me, for it was one of only a few correct calls I made this year.
Jonathan Papelbon– Thought he was deserving of shout out for sub 2.0 ERA. Hopefully he and Domonic are traded to a winning organization, and I mean pronto.
Billy Hamilton– Little Billy continues to surpass my expectations at the plate and might even justify his 4th or 5th round selection. Probably not though.
Rougned Odor– Odor, Odor.
Thank you for joining me this week on another edition of disgrace/delight. Again, this will be the last time that no outside topics are covered but please feel free to leave your thoughts on TV, film, and other sports in the comment section below. As per usual your questions and comments will be responded to with mad quickness cuz that's just how I do things, yo. For a good time, follow me on Twitter at @TeholBeddict47.