@DonkeyTeeth 87 and I recently found out that our podcast, Ditka, Sausage, and Fantasy Sports, will now be hosted at Razzball! We are both very excited for this opportunity and are ready to start getting more great shows out to you all.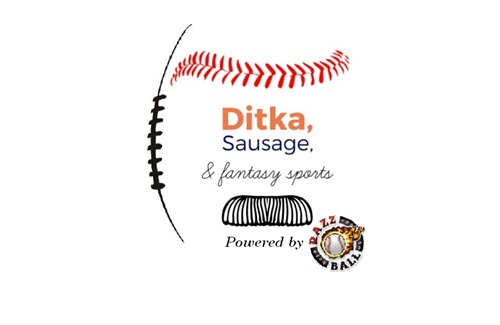 "He who wishes to fight must first count the cost."
When looking at trade possibilities, first look at your team and determine the needs of your roster.  The format that you play in and the build of your team can dictate whether a trade should be accepted or rejected more so than the player 'values'.
When people ask trade questions on Twitter (@DitkaSausagePod), or via any other format, it's easy to give the proverbial 'in a vacuum' answer. The truth is most trades are not simply about the players, but how their stats would improve your roster. Trades should address something your team is lacking, and ideally you address these weaknesses from a place of strength.
"To know your Enemy, you must become your Enemy."
 After you've evaluated the needs of your team, you must find a suitable trade partner. As I mentioned above, you want to deal from a place of strength to cover an area of weakness. Look at the standings and evaluate which teams match up with your team needs. Then determine which teams have a need for the asset(s) you are offering.
Having the right trade partner can be a big step towards completing a deal. Take a moment before sending a trade offer and put yourself in the other team's shoes. How would you view the offer? Is it insulting? Does it help their roster?
"If you know the enemy and know yourself, you need not fear the result of a hundred battles. If you know yourself but not the enemy, for every victory gained you will also suffer a defeat. If you know neither the enemy nor yourself, you will succumb in every battle."
In a perfect world, trades will help both teams equally. However, we know that fantasy baseball is not about being equal with your competition, it's about being better than them and then holding it over them until the next season. I already mentioned you should understand your team needs before moving forward with trade negotiations. It can also be helpful to examine the standings and understand your best opportunity to move up in the standings.
As we get towards the end of the season in a roto league, a trade that helps a team below you can be a key piece to gaining ground on the team above you in the standings.  While we'd love to live in a fantasy world (no pun intended) where everyone in the league plays out the season, we know this isn't always the case and sometimes the only way to hurt the team in front of you is to help the remaining active teams below you.