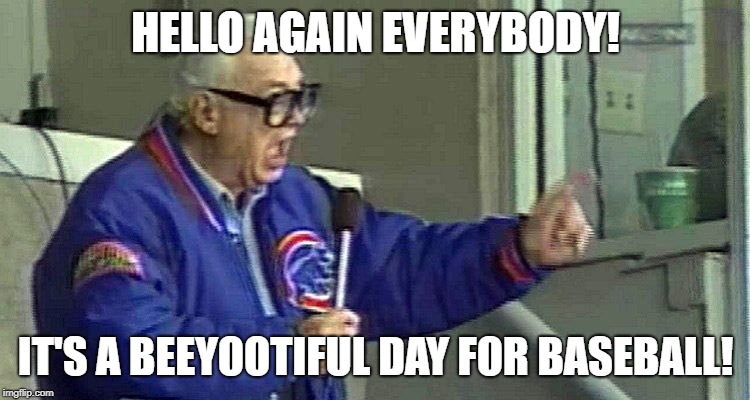 Welcome back to baseball Cubs fan, or just fantasy readers who want to know about the Cubs. 2018 was a disappointment for many Cubs fans and fantasy owners of Cubs players alike, unless you happened to own Javier Baez. At least there is always the bleachers with a sausage and an Old Style.
While my outlook for 2019 may still be rosy (I expect the Cubbies to win the NL Central), there is an impending contract cliff that the North siders are going to have to maneuver, and the roster could look completely different in 2021 and 2022. Some of these guys the Cubs will try to re-sign, and other deals will be nice to get off the books, but the Cubs must make that decision on Jon Lester, Anthony Rizzo, Kris Bryant, Javier Baez, Kyle Schwarber, Addison Russell, Kyle Hendricks, Jose Quintana, and several other less impactful guys.
I'm a bit hesitant on the Cubs for the future, but you're here to figure out what to do this season. While 2018 may be viewed as a down season, the Cubs still finished 9th in runs scored and the pitching finished with the 3rd best ERA in the league. PECOTA is projecting doom and gloom with a last place finish in the division, but that seems like an overreaction to a team that is getting a healthy Kris Bryant and hopefully, a healthy Yu Darvish back this season. I may even take the over on the THOME projection of 88.5 wins with a 2nd place finish in the division, but maybe I'm just optimistic, after all, it is spring training time
(To hear more about the THOME projection system, check out my podcast, Ditka, Sausage, and Fantasy Sports on Razzball when we interview the creator, Steve Paulo).
Please, blog, may I have some more?