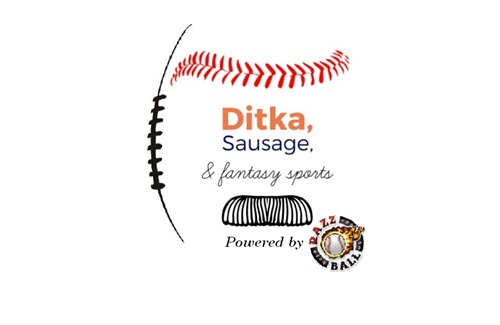 This week on the one and only Fantasy Sausage Pod about Baseball, Donkey Teeth travels to Nashville and catches a Triple-A game while B_Don takes in a Twins/Mariners showdown in the Emerald City. The guys discuss some of the stand outs from both of these games: Donkey Teeth shares some thoughts on Genesis Cabrera, Adolis Garcia, Hunter Cole, Eli White, and Lane Thomas while B_Don regales the audience with tales of Byron Buxton's moonshot grand slam and the grand slam breakfast Miguel Sano ate in at Denny's.
The Sausage Lover's also tease next week's featured profiles of exciting rookie pitchers, Griffin Canning and Corbin Martin. The show is rounded out as usual with some pick up recommendations as B_Don and Donkey share their thoughts on Brendan Rodgers, Cavan Biggio, Kevin Cron, Josh Naylor, Kyle Tucker, Yordan Alvarez, plus the state of the Rangers, Rockies and Braves bullpens. Grab a wiener and tune in!
Please, blog, may I have some more?
Today I will continue my proud tradition of not watching football and instead focus on the most notable fantasy prospects in the San Francisco Giants organization. As usual, they don't have a true blue chip prospect. But that doesn't mean there aren't players on this farm who will develop into good fantasy pieces. In fact, over the past few years the Giants have been pretty good at bringing guys up that weren't on the prospect radar and presto-changeo they are suddenly on everybody's fantasy team. Matt Duffy comes to mind. Joe Panik is another. The pitching-friendly home park and the Giants' success in developing arms also makes the pitching prospects a little more interesting than they'd normally be.
Please, blog, may I have some more?