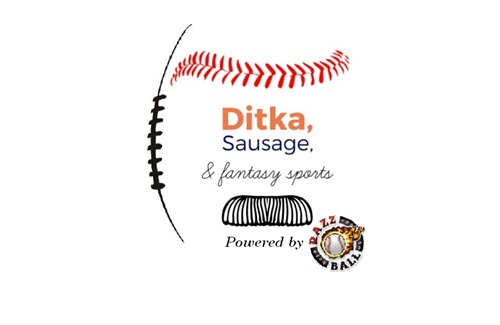 This week on the one and only Fantasy Sausage Pod about Baseball, Donkey Teeth travels to Nashville and catches a Triple-A game while B_Don takes in a Twins/Mariners showdown in the Emerald City. The guys discuss some of the stand outs from both of these games: Donkey Teeth shares some thoughts on Genesis Cabrera, Adolis Garcia, Hunter Cole, Eli White, and Lane Thomas while B_Don regales the audience with tales of Byron Buxton's moonshot grand slam and the grand slam breakfast Miguel Sano ate in at Denny's.
The Sausage Lover's also tease next week's featured profiles of exciting rookie pitchers, Griffin Canning and Corbin Martin. The show is rounded out as usual with some pick up recommendations as B_Don and Donkey share their thoughts on Brendan Rodgers, Cavan Biggio, Kevin Cron, Josh Naylor, Kyle Tucker, Yordan Alvarez, plus the state of the Rangers, Rockies and Braves bullpens. Grab a wiener and tune in!
Please, blog, may I have some more?
If Nasty Nas is correct, and sleep is in fact the cousin of death, then these guys are whistling past the graveyard on the way to see Uncle Quilly. Today we climax together, like a perfectly symmetrical couple only we're probably two dudes who like the most deviant of fantasy baseball hobbies, dynasty leagues. By climax I don't mean actual climax, that would be weird, and could have lasting repercussions on my marriage, but rather we're climaxing by finishing off my draft update series. Calm down guys it's here; today's post will be focusing on sleepers. This series is in no way a ranking of the best fantasy players in the most recent draft. I'll save that for the early part of the offseason. So for today, we'll leer at those outside the first round and compensation round, and look at who could be the next breakout guys a la Willie Calhoun.
Please, blog, may I have some more?