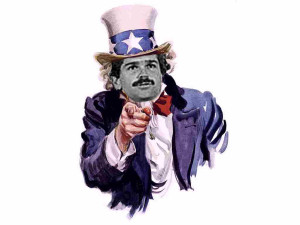 Welcome to another season of the Razzball Commentator Leagues! After typing that, I now know why we abbreviate that shiitake mushroom. I'm out of breath and burned 89 calories just from typing that out, and that doesn't even include trying to figure how I spelled 'Commentator' wrong. Apparently I added three m's too many. So many m's and no M&M's! Such is life, amiright? Not really, because that makes no sense whatsoever. Anyhow, let's get to your first question. No, I'm not VinWins. I'm not even VinLoses. Who, interesting story, is actually the cousin of Vin's mother's brother's second cousin's friend of a friend. TOO INTERESTING. Regardless, I'm Jay, and I'm here to narrate the most important fantasy story out there this season, and that is the story of YOUR 2014 RCL…
Why hello there. I'm not sure why I'm greeting you now, and why I'm doing it like you're standing in front of me, but take from it what you will. With lot's of bacon, hopefully. As the title stated, all of us at Razzball want you to be a commissioner. Why? Because the title is just so darn awesome. That's why I've created five leagues so far, and will create another every time one fills up until I reach my max amount of ten. Because I just don't want to be Commissioner Longfellow. Na-unh. I want to be Commissioner, deep breath… Commissioner, Commissioner, Commissioner, Commissioner, Commissioner, exhale/inhale, because I'm not that good at holding my breath, annnnd… Commissioner, wait, how many are we up to? Seven? Commissioner, Commissioner, Commissioner Longfellow. Or, ya know, Commissioner Longfellow x10, if you're into the whole brevity thing.
Now, you don't have to be awesome x10 like me. You can just be level one awesome by becoming a commish. OR you be level two awesome by commish'ing two leagues. Now, you may be asking, why should I do such a thing? I'll answer in picture form: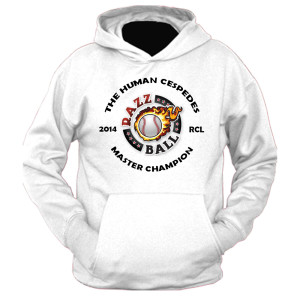 BOOM SHAKALAKA
That's why. CASE CLOSED. The more you play, the better chance you have to win that cotton thing of awesome. Not only that, but you have a greater chance to draft Chase Headley on your team(s). Oh, wait a second, that's my reason. SHHHHHH. So what are you waiting for? Keep scrolling down and sign up to be a commissioner! If you already are one, seriously bro, have another go at it. Or be a pioneer and go for three. Be crazy!
Need to know how? Here are the instructions, with me quoting Grey. Because he quotes himself way too much. Don't be such a Grey-hog!
If you want to see how it worked last year, go here.  So we're going to fill up as many fantasy leagues as we can for the next seven weeks.  Each fantasy baseball league will be a mixed league, 12 team, snake draft, roto, 5×5, 5 OFs, one Middle Infielder, one Corner Infielder, one Utility, 9 pitchers, 20 game eligibility, 180 Games Started max, 1000 IP minimum.  Unlike previous years, we will be going with TWO DL SLOTS.  The only things you need to change from the default is the 180 Games Started and the TWO DL SLOTS.  Please be vigilant about having the exact same league rules and setup as everyone else.  The lineup is also known as:  C/1B/2B/SS/3B/CI/MI/5 OF/UTIL/9 P/3 BENCH/2 DL with 180 Games Started and 1000 IP minimum.  The fantasy leagues will be played in ESPN and they will be free to join.
TO JOIN A LEAGUE
Click the LINK in the 'League Link' column (see below grid) and enter the PASSWORD at ESPN.  Emails are there for some leagues, but you shouldn't need to email anyone.
TO START A LEAGUE
Please create a league in ESPN based on the league rules reference above.  Step by step:  Hit Create.  Then Create ESPN Custom (middle option), Name League, Change to 12 Teams, Restriction Type: None, Open to All Users, Access: change to Private, create Password, leave as Roto and Snake, Make Draft Date and Time, Create.  From Default settings all you have to do is change to TWO DL SLOTS and 180 Starts by pitchers.  So, you go to ROSTERS and Click "Edit Roster Settings."  There, change to 2 DL Slots and 180 Starts (the counter will change to 20.0 per slot).  Then SUBMIT Roster Settings.  Finally, Create Your League!  (Important Note: Make sure league is viewable to public but requiring a password to avoid non-Razzballers joining.)   When that's finished, click here. You will be permissioned shortly so you can add your league info to the Google Doc (the below grid cannot be edited from this page).  On that Google Doc, you will need to enter your name, league link, password and please UPDATE the number of openings as your league fills up.   That's it.  Oh, and don't use your bank account password.