Google defines disappointment as "the feeling of sadness or displeasure caused by the nonfulfillment of one's hopes or expectations". So far in 2015, I define disappointment as Ian Desmond, Victor Martinez, Jonathan Lucroy, Yasiel Puig, Matt Kemp, Robinson Cano, and Jorge Soler.
In 447 plate appearances Ian Desmond might have 14 home runs and 9 stolen bases, but he also has 128 strikeouts, a .223 batting average and a pathetic 135 points. Spread over 19 weeks, that's an average of 7.1 points per week. That's shit! There's just no sugar coating it. His points per plate appearance is 0.308, which among batters with at least 300 plate appearances, is the third worst. Only Michael Bourn (0.279) and Addison Russell (0.296) are lower. So aside form this, what makes Desmond such a disappointment? In points leagues he had an average draft position (ADP) of 61 as the fourth shortstop to be taken. I would say the fact that he is the 28th ranked shortstop and most certainly should not be owned is more than enough reason.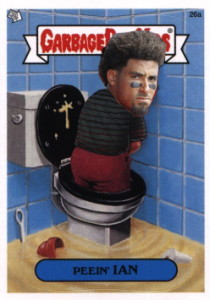 To the "victor" go the spoils. More like "the victor has spoiled". While no one expected an encore performance of 2014, many at least hoped for something that vaguely resembled it. This is evidenced by his ADP of 66. Victor Martinez currently has 9 home runs and is batting .244 with 194 points. He's outplaying Desmond, but that's nothing to be proud of. He's currently ranked behind Yasmani Grandal, Mitch Mooreland and Yangervis Solarte. At least he's still eligible at catcher. Oh wait, he's NOT!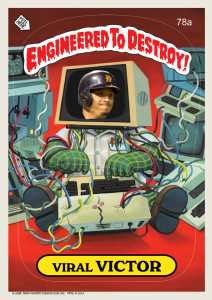 Up next we have another 5th/6th round flop. With an ADP of 63, Jonathan Lucroy has seemed to put last year's success in the rear view mirror. I realize he missed some time, but 4 home runs, a .238 batting average and 128 points just ain't gonna cut it. Lucroy's 0.422 PPPA isn't even in the top 20 among catchers. For those of you that held off on Buster Posey so that you could get Lucroy a few rounds later, I hope it was worth it. Posey is the top ranked catcher with 343 points (0.801 PPPA), and also finds himself in the top ten overall hitters.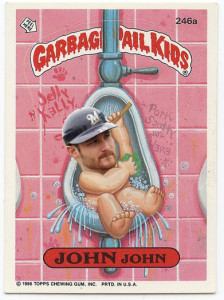 The next nominee is another guy that missed some time this year. His numbers had me on the fence as far as including him, but the ADP of 27 was the straw that broke the camel's back. Anyone who is gets 9 homers, 1 stolen base, a .243 average and just 128 points (0.4885) from their third round pick is going to be disappointed. Everyone please give a warm welcome to Yasiel Puig.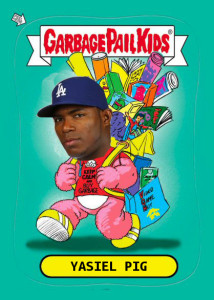 Fool me once, shame on you. Fool me twice, shame on me. Anyone remember when Matt Kemp hit 39 home runs, stole 40 bases and hit for a .324 average? Me neither. Ok, that's not true. It was back in 2011. He scored 575 points, but lost the National League MVP to Ryan Braun. Kemp has gone downhill since that season. Last year he did manage 25 home runs and 352 points, but that was only good enough for the top 25 for outfielders. That makes him a legit starter in fantasy, but it seems it also hooked enough owners into drafting him at the 53 spot. So far in 2015, Matty Boy has 222 points. That puts him right around the 40th ranked outfielder. That's barely starter credentials.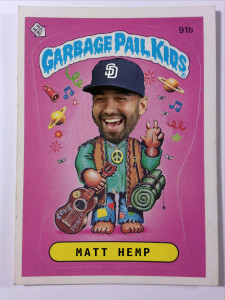 Between 2010 and 2013 Adrian Beltre averaged 31.5 home runs per season. I'm not really sure what a half home run is, but if I had to guess it would be a home run hit by Dee Gordon perhaps. Last year Beltre only hit 19 homers, but he batted .324 and netted 418 points, which was his lowest full season total since 2008 (387). It was also good enough to finish the second ranked 3B. That was all he needed to secure himself an ADP of 51 this season. How's this line from your 5th round pick: 9 home runs, 30 RBIs, a .258 batting average, and most importantly, 228 points. He's on pace for just 12 long balls and 321 points, and is currently the 15th ranked 3B. It seems "father time" has caught up with the 36 year old Beltre.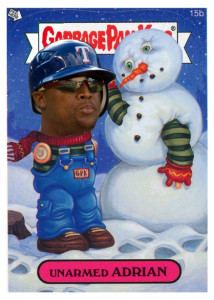 I feel the need to include Jorge Soler in this list. For some reason his ADP of 105 had him being taken off the board in the 9th round in the 12-team leagues. At the time I thought that was way to early and now I know I was right. Even though he missed some time with an ankle injury, his numbers just don't add up. Five home runs, 3 stolen bases, 104 strikeouts and 117 points. In redraft leagues he should have been dropped a few weeks ago. Seems like his Soler panels just aren't getting enough sunlight.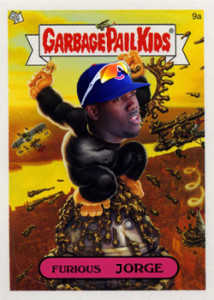 And last, but not least, this post wouldn't be complete without a visit from Robinson Cano. He should have never left New York. Last year was his worst season since 2008. This season he's on pace for his worst season of his career. Is that still considered a career year? Currently Cano is not even a top ten second baseman in points leagues! He's got 242 points (0.52 PPPA), with 79 of them coming in the last 4 weeks. That just shows you how awful he's been. The worst part about this is the fact that his ADP was 23. There's nothing like a 2nd rounder that should have been on the bench nearly all season.