The second half is here!  Ya know, people always gripe about how long baseball is, but it seems like every season we always say "it's flown by!"  I should become a baseball psychologist.  Although I guess Grey would be one of my patients…  I immediately rescind this idea!  On today's show, we break down Grey's Top 100 for the 2nd Half where I nitpick the hell outta all of Grey's work. His rankings make no sense!  Everyone wants more Grey and JB arguing, and we deliver on this show!  We also talk about how team needs play into value ROS and how the Razzball Player Rater differs from the ESPN Player Rater.  Our numbers Sherpa Rudy can explain better than us cackling morons!  Here's out latest edition of the Razzball Baseball Podcast:
Download from iTunes
Here's my first Major League Ball I got!  Look how goofy happy I am!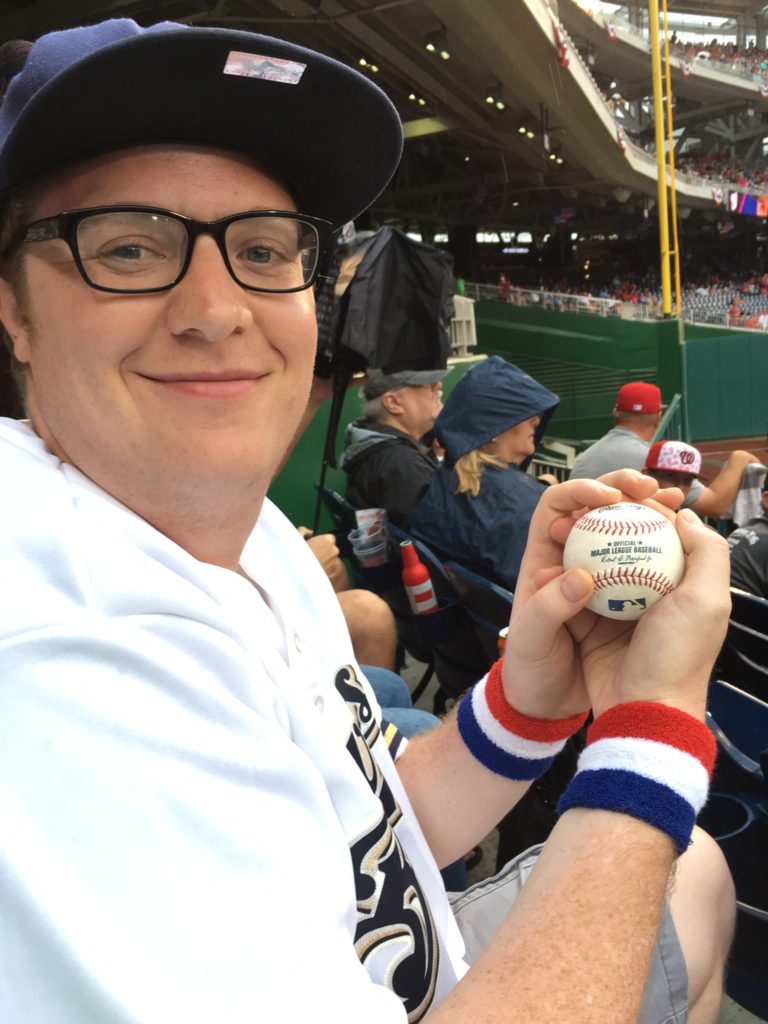 Podcast: Play in new window | Download
Subscribe: Apple Podcasts | RSS