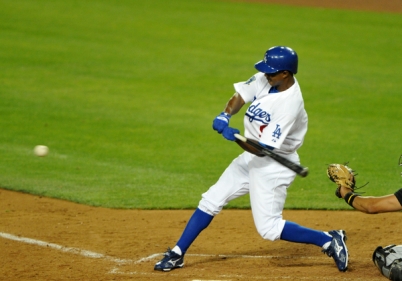 Juan Pierre is like a piece of paper.  You fold his ABs in half but it just makes him twice as strong.  People scoffed last year when I boldly kept my HR projection for Juan Pierre roughly the same (0.5 from 0.6) despite seeing his projected ABs go from 615 to 350.
Let's see what happened:
Rudy Gamble's pre-season projections:
350 AB, 0.5 HR, 24 RBI
Juan Pierre's actual stats:
375 AB, 1 HR, 28 RBI
Yes, Juan Pierre hit the HR.  Thanks to a 2-run blast on September 15th against a Pirate hurler named Marino Salas to 'deep RF'.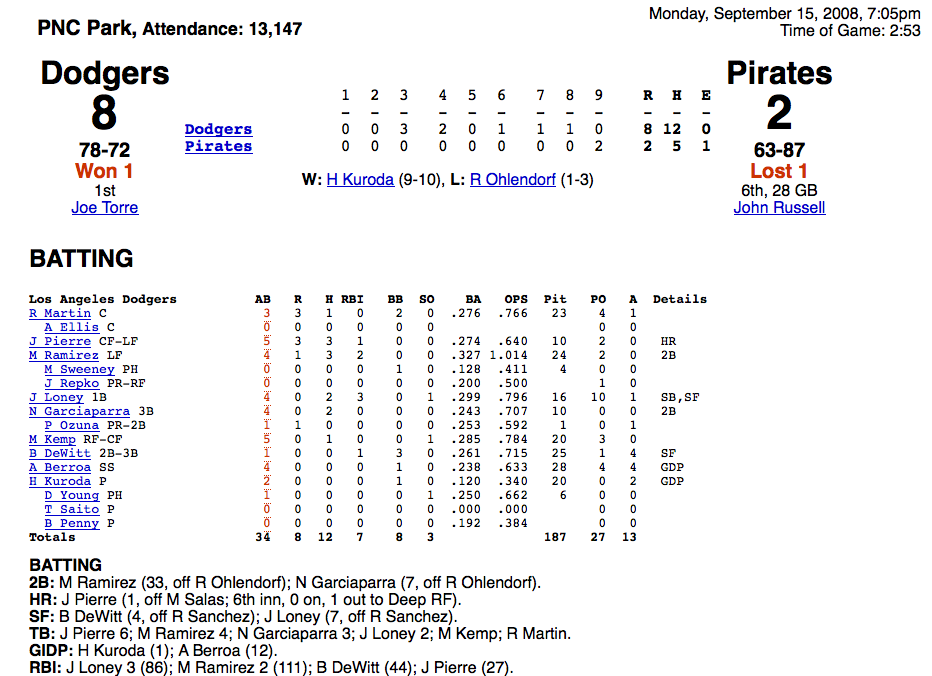 Pierre increased his HR output by #DIV/0!% vs. 2007 despite a 44% decrease in ABs from 2007.  I've looked at the stats for tons of power hitters and no one has been able to increase HRs by that type of percentage even when they increased AB from the previous season.

So what is on tap for 2009?  Well, I have Pierre projected for 280 ABs which is about a 20% drop from 2008.  But I'm going to project him for a Herculean 1.3 HRs.  That's a 30% increase vs. his 2008 actuals and 160% over my 2008 projection.
I'm doubling down on  you, Juan.  Don't let me down!