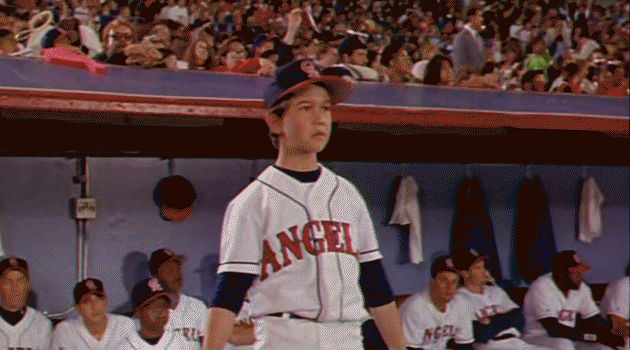 Ok, so technically it's the first post of the Top 100 Hitters series, and I'm calling it Week 2. That preseason Top 100 was essentially the same minus a few changes for injuries, but that's what this week is for! And besides, how different could your team really look after just eight days of baseball?
Wait, don't answer that. I'm in the 'Perty 'Perts league with Grey and as of Sunday night, April 9 he's already made 17 adds. So…maybe it is massively different. Maybe you drafted at the beginning of March and succumbed to the Ian Desmond, J.D. Martinez, Jason Kipnis, Martin Prado and Alex Dickerson (?) injuries all in a three week span. Although, if you own Martin Prado and play in an RCL you probably feel a small sense of shame for the negative pub he gets on our Podcasts and articles. Unwarranted? Maybe, but I mean, who doesn't love a 1-cat player that's average only. What do we call that? An AVAGNOF? Sounds too Russian for me. I'll pass.
Unleeeeeeess I'm in need of a boost in the next week or so, in which case an AVAGNOF (and no, I don't predict that sticks beyond this post) is a far better option than the sexier names like Joey Gallo, or the potentially drafted options in Danny Valencia and Eugenio Suarez. So, who else fits the Martin Prado mold? The person who preceded him in Atlanta and is still the superior version of him at 34 years young.
(Note: Each week I'll highlight a player owned in <30% of ESPN leagues. This player may or may not be on the Top 100 below, but they're either a hot hand to insert into your lineups, someone on the verge of breakout, or a prospect about to answer the call that is worthy of the stash.)
Yunel Escobar, 3B (8.1% owned) – Now, I gotta pump the brakes on the fun of the last few paragraphs, because while Yunel's primary value is his high average, hitting atop the Angels lineup he's also in a great position to rack up the runs. Well, anyone that hits in front of Mike Trout should contribute there, but someone with a hit tool like Escobar's is at a big advantage. He's a .284 career hitter who hit north of .300 each of the past two seasons. Don't expect him to be this year's Jake Lamb, but while you're waiting on someone like Anthony Rendon to stop sucking hard, go ahead and drop that pitcher you took in the 21st round two weeks ago and get Yunel into your lineup. 8 runs in the first week of action may be a little too much than what you can expect, but there are many paths to him doing it often.
Now, enough of the lesser-owned options, let's focus on the Top 100 Hitters for this week. There aren't many differences from the initial post aside from the injury switches. There have been less than seven games. SEVEN GAMES. The weeks and months of thoughts that went into the preseason rankings haven't drastically changed in just seven days. Haha, now 14 days? Maybe. More changes coming next week, but look for the injury drops to Desmond, Sanchez and Martinez. Don't agree, THAT'S WHAT THE COMMENTS ARE FOR!
Note: These rankings are considered ROS Trade Value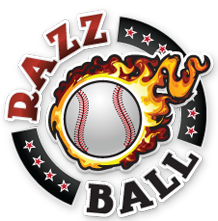 [email protected]'s Top

 Hitters
(Rankings based on 12-team Roto. GREEN indicates player rising. RED indicates player dropping.)
And again, something we'll include each week this year is the honorable mentions. The next five in.
 A few notes I'm pondering on for next week that may be helpful in the lead up:
Nolan Arenado could easily jump Kris Bryant. I love that Bryant runs and has the OF eligibility, but Arenado could lead the majors in HR and RBI this year while batting .320. It's small tinkering, but worth noting.
Odor and Murphy may rise, while that #39-#43 window may fall. I think Upton and McCutchen bounce back, and Rendon could once again get to his ceiling of those 2014 numbers, but guys like Polanco, Trumbo, Khris and Kemp should be above.
Speaking of Khris and Kemp…both of them have it in their bats to get into the Top 20. If Kemp's really inspired in his childhood favorite team's digs he could end up being a massive value this year based on where he was drafted. And then there's Khris Davis. I'll give him 4:1 odds that he'll lead the AL in home runs by the end of the year. That's better than the 50th best hitter, most likely.
Lastly, two of my favorite young guns are Aledyms and Benintendi. Watch for them to rise throughout the year.
DROP THOSE COMMENTS!
Follow [email protected] on Twitter at @matthayes for far more than just fantasy advice.