Part One of this series can be found here. This is Part Two of this this series can be found here.  This is Part Threee of a three-part series. 
The year was 1962. The place – the Carlyle Hotel in New York City. A man, in his early 40's, was observed prancing around the corridors of the Carlyle, tearing off his clothing, The individual's bodyguards found his antics quite amusing at first, until he began making bizarre paranoid rants, spouted nonsense that was obviously delusional in nature, and apparently was in a psychotic, delusional State. This individual was suffering the effects of an overdose of methamphetamines.
His name was John Fitzgerald Kennedy, at that time the President of the United States.
The POTUS, unbeknownst to him, was a meth addict.
When Robert Kennedy, brother to the President as well as Attorney General, found out about this incident, he was incensed, and threatened bodily harm to Dr. Jacobsen if he didn't disappear from his brother's life. However, John was irate when he found that Jacobsen had been summarily booted out of access to the White House, and demanded that his brother bring back the good doctor. Robert attempted to explain the danger of the injections, and John's erratic actions after overdosing on the chemical, but JFK stated "I don't care if he's injecting horse piss, it feels good." Dr. Jacobsen was soon re-instated to his former status.  Allegedly, Kennedy's meth addiction had the dangerous result of making him more belligerent during his negotiations with Nikita Khrushchev during the Cuban Missile Crises.
In the early '60's, a Dr. Max Jacobson claimed that he had invented a secret vitamin formula that both cured pain and gave individuals a remarkable increase in energy. Over the course of the next decade, Dr. Jacobson became the "Doctor of the Stars", making drug addicts of such luminaries as Marilyn Monroe, singer Eddie Fisher, author Truman Capote, and many others. JFK's Secret Service gave him the code name "Dr. Feelgood." Authors Richard A. Lertzman and William J. Birnes wrote a book by using that same moniker, (Skyhorse Publishers); they made the claim that Dr. Feelgood had a profound effects on world events, including Kennedy's election over the moribund Richard Nixon, the Cuban Missile Crises, and most importantly for us baseball fanatics, on the exciting race for the home run record in 1961 between Mantle and teammate Roger Maris.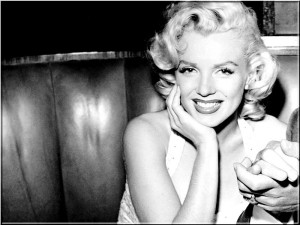 Jacobson claimed that he developed his concoction in the 1930's, consulting with Dr. Carl Jung; developing and "perfecting" his formula throughout the following years, in his words mixing mind-altering drugs with vitamins, enzymes, animal placentas and hormones, believing that inside his crucible was the key to curing a manifold of different diseases and healing the lucky recipients down to the cellular level. Jacobson's formula caught the attention of the NAZI Party – he lived in Germany at the time – and the good doctor, who was Jewish, claimed that the formula was altered by the regime's crew of malevolent scientists, making the soldiers more vicious and bloodthirsty. Eventually he claimed that both Hitler and Eva Braun became addicts.
Escaping the Nazis, Jacobson had a brief tenure in Paris — where he took on celebrity client Anais Nin — then wound up in New York in 1936, establishing a practice on East 72nd Street and Third Avenue. In the years to follow, he'd hone his formula; reconnect with celebrity patients he'd served in Europe such as Nin, director Billy Wilder and author Henry Miller; and take on many new ones, including Nelson Rockefeller, Maria Callas, Bob Fosse, Ingrid Bergman, Leonard Bernstein, Tennessee Williams, director Cecil B. DeMille and writer Rod Serling, who created the nonpareil series, "The Twilight Zone." One of the great episodes of that series was called "The Mighty Casey."
Narrator: What you're looking at is a ghost, once alive but now deceased. Once upon a time, it was a baseball stadium that housed a major-league ball club known as the Hoboken Zephyrs. Now it houses nothing but memories and a wind that stirs in the high grass of what was once an outfield, a wind that sometimes bears a faint, ghostly resemblance to the roar of a crowd that once sat here. We're back in time now, when the Hoboken Zephyrs were still a part of the National League and this mausoleum of memories was an honest-to-Pete stadium. But since this is strictly a story of make-believe, it has to start this way. Once upon a time, in Hoboken, New Jersey, it was tryout day. And though he's not yet on the field, you're about to meet a most unusual fellow, a left-handed pitched named Casey… Once upon a time there was a major-league baseball team called the Hoboken Zephyrs who, during the last year of their existence, wound up in last place and shortly thereafter wound up in oblivion. There's a rumor, unsubstantiated of course, that a manager named McGarry took them to the West Coast and wound up with several pennants and a couple of world's championships. This team had a pitching staff that made history. Of course, none of them smiled very much, but it happens to be a fact that they pitched like nothing human. And if you're interested as to where these gentlemen came from, you might check under 'B' for baseball, in the Twilight Zone. *Wikipedia
It is alleged that Serling wrote this riveting story when he was under the influence of Dr. Jacobson's potent concoction.
By LARRY GETLEN
As most baseball aficionados know, Mickey Mantle suffered from a great deal of pain throughout his baseball career. Besides being diagnosed with osteomyelitis, an infection and inflammation of the bone marrow, which almost resulted in amputation of one of his legs as a young man, Mickey had a number of other painful conditions, especially to his knees, and was in agony oftentimes after a game. He was introduced to Dr. Feelgood during the 1961 season, and one could easily attribute his home-run rampage with the relative absence of pain. Then towards the end of the season, when the race for 61 was heating up with Maris at the beginning of September, Mantle was, according to Wikipedia, "…forced to pull out of the race after succumbing to an abscess in his hip joint caused from an injection that was supposed to cure him of a flu." According to Larry Getlen, however, Mantle actually became a victim of hepatitis as a result of one of Dr. Feelgood's shots, and the information was covered up by the Yankees medical staff.
………………………..
In a short period of time, permutations of the good Doctor's shots made the rounds of home-made brew in virtually all of baseball's clubhouses. Many of the great players of the '60-70 era apparently frequented the hyper-caffeinated coffee pots which helped produce some of the mythical home run antics of that period of the game. Harmon Killebrew, Frank Howard, Reggie Jackson, and almost every other power hitter of that era likely gulped down the meth-amphetamines which were as taken for granted as all of the other typical accouterments of the game. But unlike today's steroid users, these players maintain their halos and their mythical exploits are pronounced in hushed terms on the virtual Mt. Rushmore's and Valhalla's where baseball's immortals reside. At the same time, the steroidal antics of baseball's present elite are paraded around the league in what one may surmise with more than a small amount of hypocrisy by the fans, the media, and especially the upper echelons of bureaucracy which allowed both amphetamines as well as steroids to flourish.
Sources: The Kennedy Meth, Larry Gatlen, NY Post