Last week was one of our best articles of the season, as we got a fantastic week from streamers like Dinelson Lamet, Vince Velasquez, Jeff Samardzija and Mike Fiers. We're going to look to keep that momentum here but it's going to be tough.  
I always try to be transparent with you guys and I need to be honest about this week. Aside from our headliner, this is one of the ugliest streaming weeks I've seen all season. I mean, look at my second two-start streamer! Yuck! That means it may be better to avoid streaming this week and focus on hitting with so many studs having quality matchups. With that said, I do have some great one-start streaming options and one of my favorite two-start steamers of the year!
Two-Start Streamers
Brendan McKay, TB (at SD, vs. DET)
McKay is one of my favorite two-start streamers of the season. This young stud had an incredible minor league career and he's shown flashes of that brilliance with the Rays. In the minors this season, McKay pitched to a ridiculous 1.15 ERA, 0.83 WHIP and 37 percent K rate. Those are obviously absurd numbers and a 3.76 xFIP, 1.21 WHIP and 33:3 K:BB rate at this level shows that it was definitely no fluke.  
Those brilliant statistics make him extremely attractive in matchups like this. Let's start with the San Diego one, with the Padres ranked 27th in K rate, 23rd in runs scored, 24th in OBP and 28th in xwOBA. Those terrible numbers are sadly much better than Detroit's, with the Motor City Kitties sitting bottom-two in K rate, runs scored, OBP, OPS and xwOBA. That's why the Streamonator absolutely loves McKay, with the left-hander projected to provide a 2.77 ERA, 0.96 WHIP and 11.1 K/9 rate en route to $49.6 worth of value. That money total is undoubtedly the largest I've seen all season of a streamer-eligible player.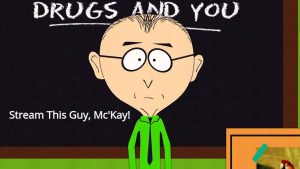 Jose Suarez, LAA (vs. PIT vs. CWS)
Wow! Is this guy seriously going to recommend Suarez? I mean, I don't really want to but these matchups are hard to overlook. A 6.22 ERA and 1.60 WHIP is downright dreadful but there are some signs that he's better than that. A 5.43 xFIP and 4.88 SIERA tells us that he's been very unlucky this season and a 22 percent K rate isn't shabby either.  
Those numbers make him a tolerable stream, especially in matchups like these. The Pittsburgh matchup is really intriguing because of their struggles against southpaws, with the Pirates ranked 27th in runs scored, SLG, and OPS against left-handers and dead-last in OBP. The White Sox aren't much better, with Chicago sitting 26th in K rate, 28th in runs scored, 27th in OPS and 24th in xwOBA. It takes big balls to ride streamers like this but it could pay huge dividends. The Streamonator agrees that this is worth the risk, as it has him projected for 10.9 Ks while providing $21.4 worth of value. 
One-Start Streamers
Andrew Heaney, LAA (vs. CWS)
Heaney always pops up highly in the Streamonator and I can totally see why this week. The $29.2 projected value for this start is actually a monstrous number for the Streamonator and his projected 2.96 ERA and 0.97 WHIP are simply supreme statistics. It's easy to see why when looking at his peripherals, with Heaney posting a 4.07 career xFIP and 3.97 SIERA while generating a 27.3 percent K rate this season. That sort of potential is huge in a matchup like this, as the unsightly White Sox statistics can be seen in the Suarez write-up.  
Ryan Yarbrough, TB (vs. DET)
Don't look now but Yarbrough is quietly one of the best left-handed pitchers in the AL. The stupid opener has many fans overlooking Yarbrough's superb numbers, as his 0.96 WHIP this season would rank fourth among all starters if he was eligible. That absurd WHIP is no surprise when you look at his recent numbers, with Yarbrough pitching to a 2.09 ERA and 0.85 WHIP over his last eight appearances.  
He also has a 5-0 record in that span and it's clear that the opener strategy gives him an even better chance of attaining a big fat W. All of that definitely puts him in play but the matchup against Detroit makes him nearly impossible to fade. Those ugly Tigers statistics can be seen in the McKay write-up, as the Streamonator has Yarbrough projected to pitch to a 3.08 ERA and 1.05 WHIP in this start en route to $25.4 worth of value.  
Dustin May, LAD (at MIA)
This is one of the ugliest dudes I've seen but he's looking pretty to me this week. That big red mop and Bronson Arroyo-like pitching motion would make anyone want to stay away but people need to take notice of this kid. Let's start with his minor league statistics, with May pitching to a 2.30 ERA, 1.10 WHIP and 21 percent K rate at Triple-A. A 2.87 FIP and 21 percent K rate in his first two starts at the Majors shows that he's comfortable at this level and we have to love him in a matchup like this. Not only is Marlins Park arguably the best pitching park in baseball, Miami currently ranks bottom-three in runs scored, OBP, OPS, wOBA and xwOBA.  The Streamonator appears to like this Pennywise ripoff too, with May projected to provide $9.7 worth of value.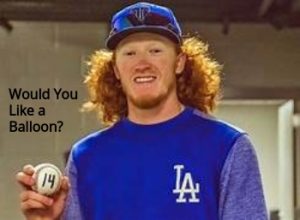 Alex Young, ARI (vs. SF)
While the advanced statistics and peripherals scream negative regression for Young, it's hard to argue with production. I mean, a 2.60 ERA and 0.87 WHIP speaks for itself and it's truly incredible what this guy is doing. What makes it hard to argue with is the fact that he's been doing that damage against solid competition, facing teams like the Nationals, Rangers, Rockies, Dodgers and Brewers in his seven career starts. Getting to face San Francisco is simply the icing on the cake, with the Giants ranked 28th in OPS and 27th in wOBA, OBP and runs scored.  
Streamers to Consider:
Vince Velasquez, PHI (vs. SD) 
Marco Gonzalez/Tommy Milone, SEA (at DET) 
Joe Ross, WSH (vs. CIN) 
Zac Gallen, ARI (vs. SF) 
If you want to contact me, comment me here or reach me on Twitter @Bartilottajoel.