While the All-Star break was only three days, it felt like a lifetime. Last week, we went over some of our best and worst streamers of the season, so now's the time to build off of that and find you some streamers for this week. This is actually a strange week because fantasy owners have an extended week. That makes streaming all the more important, as you need to get those counting numbers into your lineup. With that in mind, let's get to some of our two-start streamers… 
Two-Start Streamers
Jakob Junis, KC (vs. CWS, at CLE) 
Junis always pops up highly in our Streamonator and we love him this week. In fact, the Streamnoator has him projected to provide $17.4 worth of value, forecasting him for an impressive 12.7 Ks. The main reason why we like him so much is because of these matchups. Let's start with the home start against the White Sox, with Chicago ranking 27th in runs scored, 22nd in wOBA and 23rd in K rate. The Indians really aren't much better, with Cleveland sitting 21st in runs scored and 20th in wOBA.
That's huge for a talented pitcher like Junis, who's 5.33 ERA and 1.44 WHIP are not indicative of how good this guy is. A 4.35 ERA and 1,27 WHIP between 2017 and 2018 is the guy we expect to see, as his 4.45 career xFIP would indicate that he has some positive regression headed his way. That doesn't even take into consideration his 21 percent K rate and 4.30 SIERA in that span. All these numbers tell us that a hot streak is coming and we expect that to start here in these cupcake matchups.  
Zach Plesac/Adam Plutko, CLE (vs. DET, vs. KC) 
It's unclear exactly who's going to start these games but they have two open rotation spots for two brilliant matchups. Before we get into these pitchers, let's discuss these tasty matchups. Detroit is arguably the worst offense in baseball and that's clear by the fact that they rank 27th in xwOBA, 30th in runs scored and 29th in wOBA, OPS and K rate. Those are unsightly numbers and there's a reason we call them the Motor City Kitties. It's not like the Royals are too royal themselves, with Kansas City sitting 25th in both wOBA and xwOBA, 27th in xSLG and 24th in both OPS and runs scored. That simply means that we'd stream Henry Rowengartner if he was pitching for the Indians this week but Plesac and Plutko make for solid alternatives. 
It's Plutko time, so let's get that goofy 1930's picture back in here! Plutko is the one guy who we're confident will start this week, as his .319 xwOBA and 1.16 WHIP should guarantee him a spot in the rotation. Those are impressive marks despite his 4.95 ERA, as he should be able to limit damage against these putrid offenses. The poor numbers are mainly due to one ugly outing against the Rays, with Plutko pitching to a 4.32 ERA and 1.08 WHIP over his last five appearances. That's why the Streamonator has him projected to provide $12.8 worth of value, with a great shot at two wins.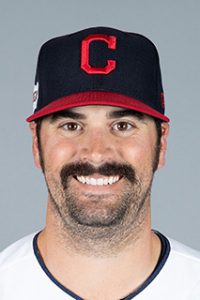 Two bad starts from Plesac recently sent him down to the minors but it's hard to argue with his statistics. Prior to those two duds, Plesac pitched to a 2.33 ERA and 0.96 WHIP over his first six starts, which are actually worse than his 1.70 ERA and 0.80 WHIP at the minors this season. Whoever starts these four games for the Indians, get them into your lineup! Don't forget about Danny Salazar too, who's close to returning from the IL.
If you read my article last week, you know that you need to stop being lazy and go pick up Brad Peacock. He's returning from the IL and gets a two-start week.  
One-Start Streamers
Dinelson Lamet, SD (at MIA) 
Lamet is not just a streamer, he's a guy that needs to be picked up in all formats. This dude has been a strikeout machine throughout his career and it's a wonder why he's still so widely available. While his 4.71 career ERA is nothing to write home about, he's been much better than that number would indicate. In fact. Lamet has a 4.20 career xFIP, 1.24 WHIP and 4.00 SIERA. Those numbers tell us that he's been very unlucky and it's just a matter of time before this 29 percent career K rate drops his ERA closer to those advanced statistics.
Getting to face Miami is a good way to start dropping that ERA, with the Marlins ranking 19th in K rate, 29th in both wOBA and runs scored and 30th in both xwOBA and OPS. The Streamonator agrees with this assessment, as it has Lamey projected to provide $15.5 worth of value while providing a 3.06 ERA and 1.07 WHIP.  
Trevor Richards, MIA (vs. SD) 
Richards is a regular in my articles and he's been really good to us thus far. It's all about picking the right spots to use Richards and this is definitely one of those games. Pitching at Marlins Park is one of the biggest variables in Richards favor, with that ballpark ranking as the best pitcher's park in the Majors. That's why Richards has a 4.24 ERA and 1.24 WHIP at home for his career, as he clearly takes advantage of that spacious ballpark.
This is a guy who was lights out before a slump heading into the All-Star break too, with Richards pitching to a 3.31 ERA and 1.19 WHIP over his first 13 starts. That's the pitcher I expect to see for the rest of the season and it's not like the Padres are a tough matchup. In fact, San Diego currently ranks 21st in wOBA, 24th in xwOBA, 25th in OBP and 27th in K rate. Not to mention, San Diego's only potent hitters are righties (Machado, Renfroe, Tatis and Reyes) and that puts the platoon advantage in Richards favor.  
If you have any questions on these streamers, comment me here or reach me on Twitter @Bartilottajoel.