Man, how good does it feel to be watching good baseball. I've been staying up until 4AM to watch Korean baseball during the quarantine and the MLB withdrawals were real. Watching these MLB players go at it is something special and I'm thankful that we finally get to watch these amazing athletes perform their craft at the highest level. If you've been following my work, you probably know where this article is headed. It's our first streamer article of the season! This is going to be the craziest year in terms of streaming because of the 60-game schedule but that makes picking the right streamers all the more important. Without further ado, let's get into my favorite streamers for the opening week.  
If you have any comments or questions, write me here or contact me on Twitter @Bartilottajoel 
Two-Start Streamers
Johnny Cueto, SF (vs. SD, vs. TEX)
While I tend to fade guys who don't score out well in our Streamonator, I happen to really like Cueto this week. Honestly, I like any pitcher who gets two starts in San Francisco. ORACLE Park has established itself as a top-3 pitcher's park for years now and it's truly a haven for any solid arm. Cueto is just that, posting a 2.97 ERA and 1.13 WHIP since 2011. Back-to-back injury-riddled seasons have people forgetting how good Cueto can be but a 3.58 ERA and 1.16 WHIP between 2018 and 2019 should help ya'll remember.  
While Texas and San Diego aren't necessarily easy matchups, they're certainly susceptible to struggle in a place like SF. That's evident when you see that the Padres ranked 26th in both OBP and OPS last season while sitting 29th in K rate. The Rangers ranked 20th in OBP and 27th in K rate as well. Don't be surprised to see Cueto finish the week with 10-12 clean innings which could be huge with many pitchers looking at limited pitch counts.
With all that in mind, here's the greatest photo known to mankind!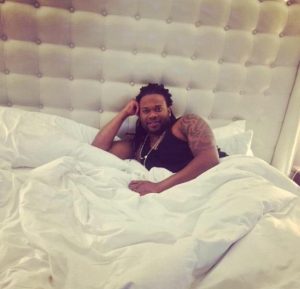 Chris 
Bassitt
, OAK (vs. LAA, at SEA)
Bassitt found himself in numerous articles of mine last season and we're going right back to the well. This dude is super underrated and we love that he gets two starts in pitcher's parks this week. That happens to be Oakland Coliseum and Safeco Field. While facing the Angels is a tough task, they still have a weak bottom half of the lineup and could surely struggle in a spacious park like the one Oakland provides. The Mariners are a different story. This is easily one of the worst lineups around and it wouldn't be surprising to see them finish bottom-three in every significant offensive statistic this season. I mean, their best hitter is a washed-up Kyle Seager.  
The pitcher isn't too shabby either, with the Bassitt Hound pitching to a 3.62 ERA and 1.21 WHIP since 2018. He was amazing at home too, pitching to a 2.96 ERA, 1.14 WHIP and 9.1 K/9 rate in that same span. That means he can thrive in environments like these and straying off Jesus Luzardo for a starting job is a way to give him some extra motivation. Bassitt will likely remain one of my favorite streamers throughout the year!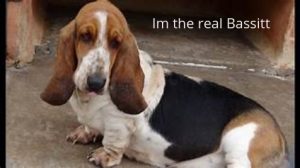 Austin 
Voth
/Anibal Sanchez, WSH (at TOR, at MIA)
Both of these Washington starters have some sneaky appeal this week. Let's start with Voth, who tallied a 3.30 ERA and 1.05 WHIP in a breakout 2019 season. Sanchez had has some special seasons of his own, amassing a 3.39 ERA and 1.19 WHIP since 2018. That means both of these guys are plenty capable of providing solid innings and getting two starts from them any week is worth a look.  
The matchups are what really makes them enticing though. Not only does Toronto have to play away from home, they ranked 27th in OBP and 24th in K rate last season. They have all the talent in the world but there are still some major holes in that young lineup. Miami was even worse, sitting either 29th or 30th in runs scored, OBP and OPS. They happen to be in a major pitcher's park too, only adding to Voth and Sanchez intrigue.  
One-Start Streamers
Josh James, HOU (vs. SEA)
We haven't discussed the Streamonator a whole lot yet but this is one guy that it absolutely loves. In fact, it has James projected to provide 10.8 K/9 in this start en route to $6.8 worth of value. That dollar amount isn't huge but it's big when you look at many of the other player's projections. One reason for that is his matchup against Seattle, who finished 22nd in OBP, 20th in scoring and 28th in K rate last season. They're projected to be even worse this year and it will likely have James and the Astros entering this matchup as a –200 favorite, if not higher. This is a pitcher with some nasty stuff too, posting a 3.69 xFIP and 36.1 percent K rate in 84 career innings in the Majors. Go swoop this guy before he's owned in every league.  
Dylan Bundy, LAA (vs. SEA)
I hate to abuse the Mariners like this but they're a team worth targeting all season long. Baltimore might be the only team with a crappier lineup in the AL and it's very possible that this Seattle club will struggle to crack 20 wins. That's big news for opposing pitchers against them, particularly someone as talented as Bundy. We really don't need to go any further into the matchup, so, let's talk about Bundy. This dude was stuck in a dumpster in his time with the Orioles but playing for contender in a much friendlier ballpark is the thing that could get him going. We're talking about a dude who has a 23 percent K rate and a 4.28 SIERA for his career. He also allowed just three baserunners and one run across 6.2 innings, striking out seven A's in an impressive debut. 
Streamers to Consider
Pablo Lopez, MIA (vs. BAL, vs. WSH)
As you probably already know, Baltimore is easily one of the worst lineups in baseball. The Washington start may look difficult on the surface but don't forget that they lost Anthony Rendon in the offseason and are currently without Juan Soto. That's big news for a guy like Lopez, particularly having two starts in the most pitcher-friendly ballpark in baseball. At Marlins Park last season, Lopez pitched to a 3.39 ERA and 1.08 WHIP.   
Josh Lindblom, MIL (vs. PIT)
Since I've been watching KBO for about two months, I'm pretty much an expert when it comes to Korean baseball. That's really evident by the fact that I know Lindblom pitched there last year. For the Doosan Bears last season, Lindblom pitched to a 2.50 ERA and 1.00 WHIP en route to a 20-3 record. He also posted an 8.8 K/9 and one would have to believe he figured out something over there. Getting to face this Pittsburgh lineup really isn't far off of a KBO lineup either, with the Pirates owning one of the worst offenses in baseball. Look for Lindblom and the Brewers to enter this game as a -200 favorite.