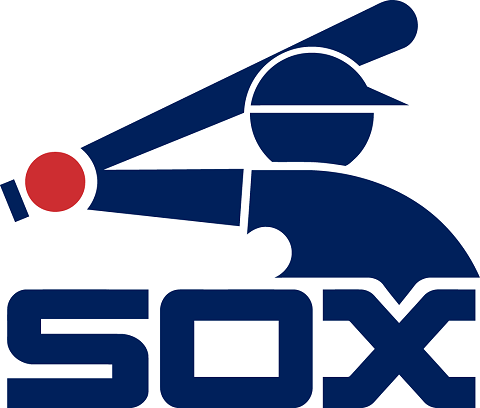 Hello, everyone! My name is Zack Burgess and I am excited to be joining the Razzball.com Fantasy Baseball crew. I have played Fantasy sports since 2007 and haven't looked back. I am looking forward to providing the best possible content for you fine folks to read. So without further ado, here is my Team Preview of the Chicago White Sox. I have paired up with Joshua Nelson from South Side Sox for this venture. I hope you guys enjoy!
2017 Chicago White Sox Depth Chart and Projections
Starting Lineup
Bench
Rotation
Bullpen
Note: Projections provided by Steamer
As [email protected] likes to say: "Now we specifically want to get to specifics". So, let's see what Joshua Nelson from South Side Sox has to say about the outlook for the White Sox in 2017.
Zack: Where does Lucas Giolito compare with other top young arms (Tyler Glasnow, Jose Berrios, Luis Severino, etc.)? His first 21.1 IP in the Majors were less than impressive – 4.64 K/9, 5.06 BB/9, 6.75 ERA – and not really worth a look in standard leagues. Does he show a massive improvement this season, get promoted, and blow us away? Or is he still a year or two away from making a real impact in fantasy?
Joshua Nelson: Lucas Giolito is still one of the top young arms in the game, despite the struggles last season with Washington. At SoxFest, Giolito made it a point that his goal during Spring Training was to reverse the changes in his mechanics that the Nationals had him do. We'll see those adjustments early during the Cactus League, but I have a very strong feeling he could be starting games for the White Sox as soon as June. With constant Jose Quintana trade rumors, the decline of James Shields, and Derek Holland's health uncertainty, there will be opportunities for Giolito, Reynaldo Lopez, and Carson Fulmer to earn starts this year for the White Sox.
Zack: Is Jose Abreau a top 5 first baseman anymore? With breakout campaigns from Anthony Rizzo and Wil Myers, Abreau seems to be the odd man out. He may have salvaged some of his value with a strong second half performance (14 HR, .319 AVG, while improving his BB/K from 0.29 to 0.52). Was that enough to slot him into the top 5?
Joshua Nelson: No. I think Jose Abreu is the 10th best first baseman in the game. The question about Abreu entering this season is if he performs well in the first half, will he be traded? I understand there are fans who would want to move Abreu for a return similar to that of Adam Eaton, but with Yoan Moncada soon joining the team (former teammates in Cuba) and new manager Rick Renteria, Abreu could stick with the Sox during the rebuild. Ever since Paul Konerko retired, this clubhouse has been in great need of a leader (see: Adam LaRoche retirement, Chris Sale cutting up jerseys). I think Jose Abreu can be that leader for the White Sox, while still being a 2-3 win player.
Zack: With guys still probably on the move, do the White Sox have enough intriguing targets for fantasy purposes or do most of these younger guys still have a few years to go until they are fantasy relevant?
Joshua Nelson: I would draft Todd Frazier. Tim Anderson is a good 2nd tier shortstop option. If you like bullpen arms on your pitching staff, Nate Jones would be an excellent add, too. Jose Quintana for fantasy baseball purposes is always a tough call. If you are in a league that values wins, then those will be few for Quintana (until he's traded). He's also not a high strikeout guy, but his value is in ERA and WHIP. It's weird – Quintana is a great example of a star starting pitcher but not a star fantasy starting pitcher. Not his fault, though. The team just doesn't support him enough.
Zack: Everyone loves getting an edge. As an expert on this team, give us some insider trading. Who is someone flying under the radar that will surprise us in 2017, making them an underrated option from Chicago?
Joshua Nelson: Carlos Rodon. Entering his third season, I'm expecting him to make a big stride to meeting his potential. He has the ability to earn 200 strikeouts and a goal of his to pitch at least 200 innings in 2017. If he can do that, he'll be a very good SP3 option.
Zack: Now on the flip side, who is someone on this roster that everyone may be targeting but is an overrated option just waiting to disappoint us?
Joshua Nelson: For the love of everything holy in baseball, do not draft Avisail Garcia. Just don't.
Zack: Let's time travel. At the end of 2017 what will this team's final record be, and how will we remember their year?
Joshua Nelson: 70-92, last place in the American Central, and the first steps taken to building a new core for a better tomorrow.
NOW DROP THOSE COMMENTS! I would like to give Joshua Nelson a big thanks for taking the time to give us some insight on the White Sox in 2017…