Since returning to action after a three-month layoff due to injury, Kevin Kiermaier is batting .357/.650/1.007 with two doubles, one triple, three home runs, eight RBI, six runs scored, and one stolen base in 40 at-bats.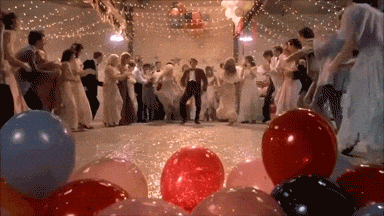 Prior to the start of the season, the Tampa Bay Rays extended Kiermaier with a six-year, $53.5 million contract. They believe in him. Should you?
First things first, Kiermaier is an excellent defender. He has two Gold Glove Awards and is usually among the leaders in Defensive Runs Saved and Defensive Wins Above Replacement. So, much of that contract was due to his ability to patrol center field at an elite level. Unless you play in a league with defensive categories, you probably don't give a shit about that. What can he do on offense? We are such cavemen and women sometimes.
Kiermaier is a career .260-ish hitter with a walk rate around 7% and a strikeout rate around 20%. For the 2017 season, he has a .267 average with a 7.9% walk rate and 24% strikeout rate. The ISO is at .176, which is in-line with his career-average. Doesn't get your loins excited?
Last season, he ended the season with 12 home runs and 21 stolen bases in 105 games played. There were only 14 players in all of baseball to hit at least 10 home runs and steal 20 bases. Excited now? Just a teeny-weeny bit?
Fine. He's boring as shit to own. You will see his numbers at the end of the year and go….Yeah! But if you have him on your team and check the box scores everyday, it'd be like subjecting yourself to Chinese water torture. Drip. Drip. Drip. Drip. Drip. Drip. I can do this all day.
He is 27 years old, an age when players start to hit their physical prime. He's also 6′ 1″ 215 pounds. Did you know that? I always viewed him as a little David Eckstein-type runt. Man, 6′ 1″ 215 is very solid. So those two things had me thinking that there could be some more pop in the bat for the future. Unfortunately, unless he makes a conscious effort to be in vogue and participate in the launch angle phenomenom, the home runs will probably sit in the 10-12 range. Last year looks to be an outlier in terms of ground ball/fly ball rate, as that number was 1.11. The other three big league seasons, including this year, that rate has been 1.60 or higher.
With that said, he does bat lead off against right-handed pitching. Unfortunately, he usually sits against lefties, which isn't a surprise since he has a .217 average against them this season and the Rays are notorious for platooning guys.
Our illustrious leader, Grey, put it best: "If you're looking for a guy that gives you a little bit of everything with emphasis on little, grab Kiermaier."
VERDICT