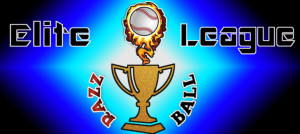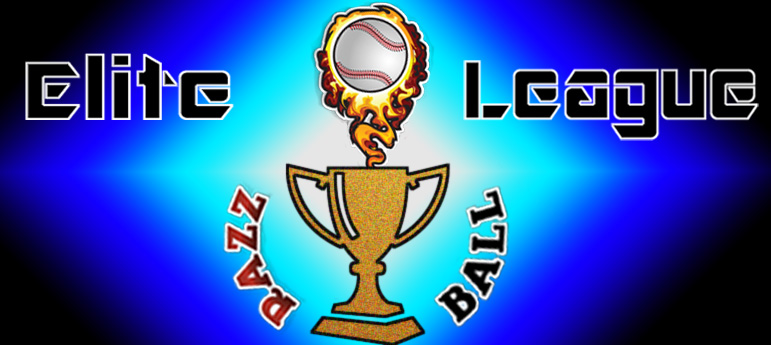 A full week plus is in the books!  It's still happy-fun-small-sample-time, but in the REL, rebuilding and tanking teams are already feeling the strain, while the big boys up top are taking their seats on the throne.  No, that wasn't toilet humor!  Although it really wouldn't be on you – dear reader – to think it was, knowing us clowns here at Razzball!
The illustrious 2016 Champion Nationals have already taken over the top spot as they aim to repeat with the NL pennant, but a nice start from the surprising Cincinnati Reds is a nice story line to open the year.  While in the AL, the Tigers have started off strong to try and represent the AL in the 2017 World Series, thanks to some great starting pitching in the Tigers rotation, plus a strong start for Chris Devenski.  Good luck to everyone in the REL over the next week!
Here's how week 2 went down in the 2017 REL League:
NATIONAL LEAGUE
REL Dynasty – NL
Trades:

Brewers Trade: Keon Broxton (OF), Ryan Schimpf (2B, 3B) to Diamondbacks for Archie Bradley (SP)

Phightin Phils Trade: Carl Edwards Jr. (RP) to Cubs for Ian Happ (OF – farm)

Nationals
122
Waiver Adds and Prospect Callups Past Week:
FAAB Remaining:
$100
Wilmer Difo Was – 2B $0, Mark Appel Phi – SP NA $0
After JB remarked how strange it was that we didn't have a single player on the DL, both of our SS went down with hamstring injuries just days apart. Thanks, JB! With Trea Turner and Stephen Drew on the DL, we're without a SS. So we picked up Wilmer Difo as a super utility player to fill the void left by these guys and stashed Mark Appel. Even with the injuries, we have launched ourselves into first place, thanks to the hot start of two of our older guys: Jayson Werth and Ryan Zimmerman. We're hoping that they stay hot and remain off the DL in their old age.
Cincinnati Reds
119.5
Waiver Adds and Prospect Callups Past Week:
FAAB Remaining:
$72
Brock Stassi Phi – 1B $2, José Ureña Mia – SP,RP $0, Chris Herrmann Ari – C,OF $0, Clayton Blackburn SF – SP NA $0
San Fran Giants
113
Waiver Adds and Prospect Callups Past Week:
FAAB Remaining:
$100
Will Smith SF – RP DL $0, Aaron Hill SF – 2B,3B $0
J.T. Marlin
97.5
Waiver Adds and Prospect Callups Past Week:
FAAB Remaining:
$100
Ross Stripling LAD – SP,RP $0
It was another busy week as I continued to add pitching depth. Considering the desperate shortage of arms in this league, I'm shocked that only one other team besides me put in a claim for Ross Stripling. Especially when he came at a price tag of ZERO dollars. Stripling has the added bonus of SP/RP eligibility. This now allows me to effectively carry SEVEN relievers on my active roster, since David Phelps also has the coveted SP/RP eligibility.

Acquiring the 40yr old Frank Rodney for Austin Dean is a classic example of playing to win now – – and as I said last week, I'm aiming for a Top 3 finish this year. Clearly, Rodney's career is at the end of the line but he's still a useful source of saves and holds. And that's one of the categories – – along with SB, W and K – – that I'm focusing on to carry my team this year. Dean has shown flashes of being a dual threat of power and speed, but who knows how that will translate into the majors.

I'm looking to add a 3B and/or SS and would be willing to deal players off my active roster or farm system prospects or a combination of both. Don't be afraid to send out trade offers to get the discussion started.

Cubs
95.5
Waiver Adds and Prospect Callups Past Week:
FAAB Remaining:
$98
Arismendy Alcántara Cin – OF $2, Tyler Moore Mia – 1B,OF Waiver $0
Diamondbacks
91
Waiver Adds and Prospect Callups Past Week:
FAAB Remaining:
$100
Oliver Pérez Was – RP $0
NY Dodgers
85
Waiver Adds and Prospect Callups Past Week:
FAAB Remaining:
$95
n/a
Mookie Mets
82
Waiver Adds and Prospect Callups Past Week:
FAAB Remaining:
$99
Chris Hatcher LAD – RP $1, Jose Ramirez Atl – RP $0, Josh Edgin NYM – RP $0, René Rivera NYM – C Waiver $0
Knoche's Rockies
80
Waiver Adds and Prospect Callups Past Week:
FAAB Remaining:
$100
n/a
 If you would have told me that I would be in 9th place with 63 Pitching Points and 17 Batting points with the Rockies I would have said you are crazy. Well, maybe I am the crazy one because that is where I am at. I made the mistake of not rostering Reynolds figuring since he didn't have a spot on the club yet when we submitted rosters, and he got snagged in the draft that I wasn't a part of because I filled my 25 roster spots.

The good news is my pitching staff has over performed, and as long as they remain competitive I could compete this year. My current starting staff is Zach Wheeler, Jon Gray, Kyle Freeland, Brandon McCarthy, Senzatela, and Chad Kuhl. I traded Blackmon for Kuhl, and stud Pirates prospect Mitch Keller, and Taylor Hearn at the start of the year. I also have Marcos Molina in my farm from trading Cargo last year, so I should hopefully have a nice young staff for the next few years. If I can find a way to get some ABs until the Killer D's (Dahl, Desmond) return I think I'll be just fine.

Phightin Phils
75
Waiver Adds and Prospect Callups Past Week:
FAAB Remaining:
$62
Daniel Nava Phi – OF $7
Pirates
60
Waiver Adds and Prospect Callups Past Week:
FAAB Remaining:
$95
n/a
Cardinals
48
Waiver Adds and Prospect Callups Past Week:
FAAB Remaining:
$96
n/a
So I missed last week's write up. Figured I'd give a brief rundown. I took over this team missing a few key components, mostly ALEX REYES! Damn, JB is a swindler. I did, however, get Villar in return and for some reason I have Matt Garza. I have no Carson Kelly. Which doesn't hurt too much considering the 3 yr extension Yadi just worked out. I have a moment to figure out my catcher situation. A few other players missing, Aledmys Diaz, Dexter Fowler, Jedd Gyorko and Lance Lynn. Those are the bigger names. I included Gyorko because Peralta and Wong are not playing every day. So it would be nice to have that third cog. If I'm missing someone it's because it's almost bedtime and I still want to go have a beer.I had 1 roster spot available for the draft and selected former Cardinal Pat Neshek. I'm hoping for some holds and decent ratio's from him.

I kept 5 pitchers, 3 Infielders and 2 OF's for the farm.

With Fowler, Piscotty and Grichuk hogging the outfield for the next few years it blocks one my top prospects, Harrison Bader, from regular playing time when he gets the call. I'm hoping to find another outfielder not named Denard Span to utilize. I have Magneuris Sierra stashed in my one of NA spots and Jose Martinez for a fill in when one of the OF's need a breather. At some point I need to make a trade.

Last week I picked up Gorkys Hernandez because Span played one game and hurt his hip. Keeping him on the roster for time being because Ol' Man Span(I say that but we're the same age)is going to get regular days of rest. I also picked up Javier Guerra as a stash. Don't know if I hold all year but read an article about Guerra's swing that quoted Edwin Rodriguez saying, "It's a very fluid, effortless swing. Very efficient, very little movement." Sweet! Oh, yeah, that was after comping his swing to Francisco Lindor.

Slow start for the REL Cards. Currently sitting in 12th place. Which I'm ok with because the real life Cardinals are in a 2 way tie for 2nd worst record in the NL. It's not just me. My bullpen has been awful and the best performing pitcher so far has been Mike Leake. So happy to have C-Mart on the team though. I do have 6 SP's on my team and I'm trying to help ERA and WHIP by rostering some RP's from different teams; Neshek, Estevez(3 holds, 1 win), Maurer and Hudson. We'll see. GO CARDS!

Padres
48
Waiver Adds and Prospect Callups Past Week:
FAAB Remaining:
$95
Brad Hand SD – RP $5, Dustin McGowan Mia – RP $0, Miguel Socolovich StL – RP $0, Chase d'Arnaud Atl – 2B,3B,SS,OF $0, Jake Esch SD – SP $0
Brewers
45.5
Waiver Adds and Prospect Callups Past Week:
FAAB Remaining:
$39
Nick Franklin Mil – 1B,2B,SS,OF $31, Jett Bandy Mil – C $7, Zach Lee SD – RP $4, Luis Castillo Cin – RP NA $1, José Osuna Pit – 1B,OF NA $1
 Well, my epic quest to rebuild – and rebuild HARD – continues to push forth into 2017!

I actually came into 2017 kinda optimistic I could finish in the top half, but jfc that doesn't look close to happening.  Got that harbinger of things to come when my ace – Junior Guerra – goes out after 3 innings on opening day.  Alex Reyes needing TJ was actually the REAL harbinger, on the first day of pitchers and catchers no less!  Hah.

So taking a look at how I'm going to mold this hunk of clay into a winner – projected rotation in the next 1-1.5 years: Alex Reyes, Josh Hader, Junior Guerra, Adam Conley, and the newly acquired Archie Bradley.  I sent over Keon Broxton and Ryan Schmipf in a "godfather"-esque offer to bring in Bradley.  I grew frustrated with other negotiations for young starters, and knew the Dbacks were interested in Broxton, so gave them an offer they couldn't refuse.  Then Broxton gets a slam-and-legs and Schimpf hits a 2-run homer yesterday.  Hah!  Well both are older-ish and have no fit for my rebuild – especially with my OF depth – so I was thrilled with the deal.  Zona (real life) keeps saying they want Archie in the rotation long-term, so finding some max velo and going the Danny Duffy route is fine by me.  Bradley's velo is way up in his couple bullpen appearances, and he's added a 90+ MPH cutter.  Sexy upside, just what I need.  Then if any of the other guys I'm stashing hit – really only one of them – I could have one of the better rotations.  One might be Zach Lee, what a start at Coors!  5.1 scoreless innings and a win!  Haha, not expecting much there, but a fun little add I made that might eat up some innings, as I still would like to finish 10th or 11th.

I think the hitting side will work itself out.  I own a team with the 2nd best NL park, so it's just a matter of getting pitchers elsewhere as my focus.  C is locked down and my OF is locked down, it'll just be figuring out 1B-3B.  I mayyyyyyyyyyyyyy have overspent a little (hah!) on Nick Franklin, but owning a Brewers with 4-position eligibility is super valuable.  Not for filtering in spot starts, but for roster flexibility making trades.  So spent the extra dime to more easily maintain a legal roster while making more deals.

Thanks to everyone again for making the REL fully active and it should be a great year!

Braves
38
Waiver Adds and Prospect Callups Past Week:
FAAB Remaining:
$76
n/a
 Tankapalooza 2017 is off to a scorching start here in Atlanta. Thanks to the Braves brilliant strategy of bringing in old stop-gap players for the 2017 season in an attempt to fill seats at their new park, we are in an even bigger hole than we anticipated. Jamie Garcia, Bartolo Colon, Mat Kemp, Brandon Phillips. Those are the players the Braves brought in from the NL to fill their roster and we own none of them. We will now test the boundaries of the anti-tanking rules and see just how few points a team can finish with (currently 38/150) Anywho, to start the year we traded Vizcaino to SF for Sandro Fabian. High upside, decent floor, 2020 ETA. We love this kind of prospect. We have nothing to gain by holding Vizcaino, or Jim Johnson for that matter send us your trade offers, as we won't be sniffing the top of the table for the next 2 season as we wait for the army of SP specs to reach the majors. We also added Edmundo Sosa and Allen Cordoba from FAAB. I was super happy to get both of these guys as they are just free prospects to add to our growing list of non-braves players. Sosa is probably a drop as he has a lot to prove at the plate this season but we have nothing but time so we will give him a shot. Cordoba, on the other hand, I am a big fan of. Hopefully the Padres don't destroy his development by keeping him on the 40man all season. The Padres can't just be content with destroying their own farm? They have to ruin other teams now too? As mentioned above, we have nothing but time and are happy to ride this wave out. We are open to moving most of our vets but are wary of selling low due to the real Braves propensity to get more than they should in trades. We look forward to spending the season in a heated competition with JB for 14th place!
AMERICAN LEAGUE
REL Dynasty – AL
Trades:

Tampa Bay Rays Trade: Mallex Smith (OF) to Mariners for Chih-Wei Hu (SP)

Tigers
123
Waiver Adds and Prospect Callups Past Week:
FAAB Remaining:
$96
Joe Jiménez Det – RP (called up)
Orange Birds
113.5
Waiver Adds and Prospect Callups Past Week:
FAAB Remaining:
$98
Matt Davidson CWS – Util $0, Kyle Higashioka NYY – C $0
We are less than two weeks into the season, but it seems like I will not have to worry about being last in steals this year. However, I may be lucky if my team hits over .250. I have a plethora of bats, but not enough pitching which I will need to address most likely with a trade.

I am looking to trade one of Schoop or Trumbo, as well as some of my depth players, for pitching that can help this year. Let me know if you have any interest. Teams keep asking me about Chance Sisco and I currently have no plans to trade him, but will definitely consider it if I am still in contention this summer.

The Tribe
101.5
Waiver Adds and Prospect Callups Past Week:
FAAB Remaining:
$88
n/a
Astros
92
Waiver Adds and Prospect Callups Past Week:
FAAB Remaining:
$93
Danny Santana Min – OF $3, Austin Romine NYY – C $2, Peter Moylan KC – RP $0
Mariners
91
Waiver Adds and Prospect Callups Past Week:
FAAB Remaining:
$58
Ben Gamel Sea – OF NA $0
I had a nice week climbing up the standings. My pitching led the way. I didn't get to start Miley last week due to roster constraints and him coming off the DL. I think he pitch 6 shutout innings…grrrr. So that led me to give up Mallex Smith for about 50 cents on the dollar. I got C. Hu back from Tampa just so I could free up my roster. I placed Hu in a NA slot which kept an open roster spot. Hope to pick up another player to fill my last NA spot. Then going forward will use waiver wire to fill up all my DL slots.

I have to admit this league is somewhat more challenging when you own a west coast team. Line-ups are not posted for the west coast until all the eastern games have started. That gives you next to no flexibility when your home team regulars get a day off. Example, Leonys Martin gets day off and I could have put Aoki in for him if I had known before 8pm EST. This can cost a Run a week and an RBI a week being conservative. Over the course of a season that adds up. Not sure what can be done to even the playing field. Maybe Jb and Slim can think of something.

Arguably my best hitter for average went down this week in Segura, if this team could hit just a paltry .250 I would be knocking on a 2nd place standing. As it is I am currently 4th. Still love this team to compete all year and my targets for upgrades in speed are paying dividends as I lead league in SBs.

Devil Rays
88.5
Waiver Adds and Prospect Callups Past Week:
FAAB Remaining:
$0
Tommy Hunter TB – RP $3, Tommy Layne NYY – RP $0
Athletics
85.5
Waiver Adds and Prospect Callups Past Week:
FAAB Remaining:
$93
Dillon Overton Sea – SP $3
Yankees
75.5
Waiver Adds and Prospect Callups Past Week:
FAAB Remaining:
$91
Robinson Chirinos Tex – C $6, Jonathan Holder NYY – RP $3
Halos
71.5
Waiver Adds and Prospect Callups Past Week:
FAAB Remaining:
$97
Bud Norris LAA – SP,RP $1, Brad Peacock Hou – SP,RP $1
Power Rangers
70.5
Waiver Adds and Prospect Callups Past Week:
FAAB Remaining:
$95
n/a
White Sox
66.5
Waiver Adds and Prospect Callups Past Week:
FAAB Remaining:
$83
Jesse Hahn Oak – SP $7, Zach Putnam CWS – RP $5
Red Sox
62
Waiver Adds and Prospect Callups Past Week:
FAAB Remaining:
$56
Geovany Soto CWS – C DTD $26, Christian Vázquez Bos – C $3
Minnesota Twins
58.5
Waiver Adds and Prospect Callups Past Week:
FAAB Remaining:
$100
n/a
Unlike the real-life Twins, who have somehow managed to start the season 5-2 with Buxton hitting .059, Mauer hitting .211, and Kepler hitting .208, this Twins team is off to a familiar start. I knew it was a doomed season when my kid's soccer game went long and I was left at the mercy of my predraft player rankings for the draft. The Yahoo robot decided that I needed a SS more than I needed Chris Carter. Welcome aboard, Taylor Motter (who is now starting at SS for the Ms while Segura is hurt and went 3/5 with 3 doubles yesterday!)

I've locked up wins in both ERA and WHIP for the season, though the prospects for counting categories are bleak this year, so we will stand pat with 2 IP for the season. I know this seems sort of underhanded, but using my pitchers would amount to tanking. I should probably tank to get the top pick again next year, but I'm hopeful that I will have 23-25 guys I want to keep next year.

Obviously this team remains in building mode, and I have a collection of young players and prospects that give me hope for 2018 and beyond.

I'm looking to make deals for the future, so I would be happy to move some aging, though productive, bats for young talent. Probably the most interesting player I have available is Carlos Beltran. He was a top 30 OF last year, so he's a valuable commodity. I'd also be interested in trading Mauer.

On the pitching front, I have a couple useful starters (Hughes and Gibson) whom I would trade for a prospect haul that would have to include a couple young/injured pitchers who are likely to contend for rotation spots next year.

Moves: I added Stephen Moya (DET-OF), Mike Morin (LAA-RP), Felix Jorge (MIN-SP) and Chris Gimenez (MIN-C) all for $0 to fill empty roster spots from all my DL players.

Royals
54
Waiver Adds and Prospect Callups Past Week:
FAAB Remaining:
$93
Heath Hembree Bos – RP $1, Jake Junis KC – SP $3
It's still early (I think I'll be saying that for a while), but my Royals have assumed their normal position at the bottom of the REL standings. We've all seen racehorses that like to hang near the back of the pack early and then make a late push to seize victory, right? Well if you take away the late burst of speed and the expected strong finish, that's exactly like my REL Royals. Unfortunately I'm now in last place, or next to last place, in both my leagues. I know there's been a lot of analytics done on the exact age that athletes' performance begins to decline, but has anybody ever done that kind of analysis to determine at what age a fantasy player's performance falls off the cliff like a 30-year-old NFL Running Back? Just asking for a friend.

Some good news is that I'm surprisingly near the middle of the pack in the Saves/Holds category, despite starting the year with zero relief pitchers. Well, actually I did have Bruce Rondon, so let's call it starting with "less than zero". While I've been told it's poor form to complain about how a human tragedy impacts your fantasy team (at least publicly), I should have even more holds/saves right now. Matt Barnes, who has looked terrific for the BoSox in setting up Kimbrel, lost his grandmother in week one and then took three games off for "bereavement leave". I'm sure Grandma Barnes was a lovely lady and we all share in his loss, but to take off 3 freaking games to mourn, WTF?? Don't mean to be insensitive to the situation, but come on young Matthew! I'm sure even your Grandma would have told you that the best way to honor her memory is to get right back on the mound and keep producing those late inning strikeouts. Regardless, I'm liking how my bullpen is coming together with the young arms of Barnes, Altavilla, and LeClerc (perhaps a darkhorse candidate to be the Rangers new closer?).

After great anticipation, was also excited to settle in and watch my future ace, Adalberto Meija, start his first game for the Twins on Saturday afternoon. As Terrell Owens once said before a big game "Getcha Popcorn Ready!". Well, I did just as TO suggested, but by the time the microwave was done, sadly…so was Meija. Yep, my Saturday afternoon was spent munching on tear-soaked popcorn after young Meija only lasted one and a third innings.

Still consider my REL Royals to be at least a year or more away from being competitive and nothing in the first week changed that opinion. Unless things turn around for the real-life Royals, I'm expecting a major organizational fire sale in the coming months of guys like Gordon, Moustakas, Escobar, and even Cain (who I don't own). Reloading with some high-level prospects, wouldn't be a bad thing from my perspective as that would bring (finally!) the Royals organizational strategy more in line with the REL Royals. If they do follow through, my only remaining question will be "what took so damn long?!?" The need for a rebuilding strategy was obvious to everybody else a year ago.

Blue Jays
46.5
Waiver Adds and Prospect Callups Past Week:
FAAB Remaining:
$37
Dalton Pompey Tor – Util DL $0
I've heard recently, and based on my own teams collapse last REL season I believe it, that the Blue Jays had the 4th worst offence in baseball last season after the all star break. So far this season my home grown Blue Jays hitters have gone 31/177 at the plate for a whopping .175 average! My non-Blue Jays imports have buoyed my team up with their 11/61 start to the tune of a .180 average! Thus allowing for my current last place .179 average, which really nobody else is even close to. The 3 home runs my bats have hit don't help as that's also last in the AL. Nor do the big fat zero steals, which makes me the only team to not steal a base yet, which is counting both the AL and NL (where are you Charlie Tilson??). Since there's never anybody on base RBIs have been hard to come by, thus my 18 RBIs, which is 4 RBIs away from the closest competitor.

On a different note, the pitching has been okay. Not great, but not bad. Now granted, as of yesterday I had 1/2 a point less in the pitching categories than the team that has 3 IP on the entire season. That kind of ends what was supposed to be the happy part of the update on a sour note but what can you do when your team is all alone in last place. I guess some of my farm guys have had a decent game or two, so there's that. At least the actual Jays are in last place in the entirety of baseball, whereas I'm actually ahead of both the Braves and Brewers in the REL. The Brewers. A team the Jays not only couldn't beat in 2 tries this week, but couldn't even score a run against yesterday. Apologies to JB, but, that's pretty sad. And so is my team right now.