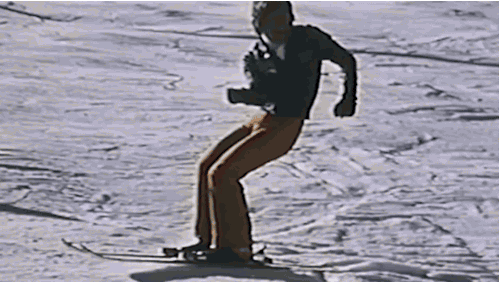 If that gif above doesn't make you a little happy, then finding this gem on the waivers. somehow. still. well, it has to. At this time of the season most of the main contributors have been gobbled up; we know who they are, we know what September call ups to target, and we know who is already shut down on the teams that suck. And yet, there are always creepers. With three weeks left finding the right ones can mean all the world of difference. Last week's creeper, Asdrubal Cabrera, jumped up to 30% ESPN ownership (obviously because of this series), guys like Byron Buxton ballooned so much in ownership that I can't highlight them, and players like Kevin Kiermaier continue to make my creeper highlight look ever so good. Who's creepin' this week?
Yulieski Gurriel, 3B (18.4% owned) – The Cuban sensation started slow, and didn't begin in the minors like projected, but has come on incredibly strong over the past few weeks. Keep in mind, this is the guy, that as @JB coined, put up 'video game numbers' in Cuba to the tune of: .500/.589/.874 over 224 PA this season. I mean, WTF!?!? Um, ethcu me? I'm not even sure I could post that in a freakin video game. And then he comes over to the Astros, who are in clear need of filling the spot he plays…it seemed too good. Perhaps that slow start tempered expectations for him, or the fact that Cuban sluggers have seemingly taken a step back this season, effectively tempering their hype, but whatever the reason now is the time to change it. Dude can maysh (read phonetically with a southern twang), and he's getting regular ABs. He should be owned in over half of leagues. Easily. Yet here we are able to highlight Yulieski as a creeper with a .339/.365/.542 slash line. He's hitting .385 over his past 7 games, with 20 TB on 10 hits. He's driving the ball, and the Astros are trying to drive for the playoffs. In order to make it they need his bat, and with the power he brings, so do you.
Now…enough creepin'. Here are the Top 100 Hitters for Week 24…AND THE REST OF THE SEASON! Yep, with the playoffs in full effect, and only a handful of people that originally read this series still with us, we're going to call it after this post. So, use this as your end of season rankings. Betts still on top!
Note: These rankings are considered ROS trade value.
RED = Falling
GREEN = Rising
BLUE = New to the 100
Dropped from Rankings: A.J. Pollock (49), Ben Zobrist (63), Dexter Fowler (77), Russell Martin (78), Andrew McCutchen (82), Danny Valencia (86)
One top-tier OF leaves just as another returns. I was all hyped about getting A.J. Pollock back only to lose him less than two weeks later. Hopefully he rebounds in 2017. Another OF who needs to rebound is Giancarlo Stanton, but he'll get a shot at some redemption before this season ends. I'd place both much lower next year than where they came in for 2016. 4th round for Stanton, 6th round for Pollock.
The fight for the #1 spot next year will be fun to watch. You an argue a number of players for the slot, but I think I may, yet again, land on Trout in the #1 spot. Yes, Betts emerged as the top OF and Altuve took a big step forward, but the floor for Trout is #5 overall? You just can't pass that certain safety from your top pick. I mean, do you ever want to experience what happened with Bryce Harper again this year? That can't happen with Trout. Not in the next 3-5 years. Trout, Betts, Altuve, Bryant, Goldschmidt is my way too early as of right now Top 5 for 2017. Thoughts?
And Justin Upton deserves to be back in the 100. Here's a crazy thought…with a bananas final two weeks he could approach 30 HR on the season. The worst season ever and he might still get 30 bombs. I'll steer as far away from him as possible, but at the right price he may be worth a middle-round/OF3 type pick next season. And hopefully this carries into 2017.
LOVED getting to write this series for y'all this season! DROP THOSE COMMENTS one more time, and good luck to finish the year!
Now go find me on the FOOTBALL SIDE OF RAZZBALL!