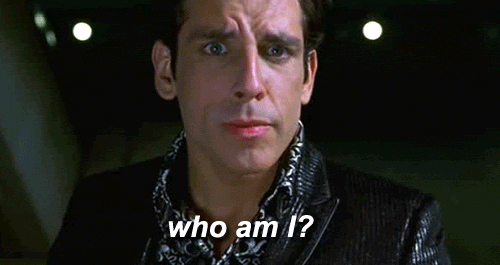 Listen, I know as well as any that it's difficult this time of year to really hunker down and focus on baseball. Football's in the air, the leaves will start changing soon as the temperature drops, summer's officially over and did I mention that football's here? But as much as your tendency is to check out, you gotta spent through the tape if you want to finish strong. No lie, I won a Roto championship on the final day by closing a three point gap thanks to my pickups. It happens! So while you league and others are wandering off into the beautiful horizon of fantasy football (I write on the football side, too!), now's the time to take your advantage like the tortoise vs. the hare and make up ground on these fools! Whether it's the foresight to pickup Yasiel Puig like two weeks ago, jumping on board the Tim Anderson bandwagon last week, or scurrying into the waiver wire bin to find this week's creeper, get every advantage you can.
Speaking of this week's creeper, here's a sneaky name that probably deserves more mention among the top MI tiers, but always seems overlooked come draft season. Oh, and allows for incredible team and article names…
Asdrubal Cabrera, SS (20.3% owned) – 25, 16, 14, 14, 15. Those are the HR totals Asdrubal mashed each season from 2011-2015. This year? Up to 19 already…in only 458 PA. Slugging a career high .466 Cabrera settled nicely into his role as the captain of the Mets defense, a position the desperately need. While he doesn't run like he used to (2 SB vs. 17 SB in his breakout 2011), he's still a solid source of both AVG and counting stats. If Cabrera ends the year .275/70/23/60/5 there's incredible value from a player essentially undrafted (something to remember for next year's draft). At 30 years old he's nestled sweetly into this zone, and it's one that can really bring some value to your playoff team. Since coming off the DL in mid-August he's hitting .420 with a 1.335 OPS(!!!). Betcha didn't see that coming, along with the 6 HR in those 50 ABs, clearly the best ratio of anyone in baseball the past 30 days. Need a hot bat? He's hot as balls. Asdrubals.
Now…enough creepin'. Here are the Top 100 Hitters for Week 22!
Note: These rankings are considered ROS trade value.
RED = Falling
GREEN = Rising
BLUE = New to the 100
Dropped from Rankings: Brandon Moss (85), Miguel Sano (87), Alex Gordon (92), Adrian Gonzalez (94), Tyler Paquin (95),  Jedd Gyorko (100)
Not a ton of new names to the list, outside of the very bottom, like the past few weeks. One notable name that will most likely appear next week, and I'm watching closely, is Yoan Moncada. I'd love to include him in this week's, but I want to make sure we don't have another A.J. Reed, Yuliesky Gurriel, Alex Bregman (at the start), or Willson Contreras. Most prospects come in with so much hype, but it takes a minute before they really ball out. Haha, with Moncada he could outperform them all combined in week one, but just pump the brakes for a minute. Not saying don't go get him, but he's not on the list quite yet.
Returning to the list, at long mother effing last, is A.J. Pollock. I had a ton of shares in him to start the year, despite Grey's call as the bust of the year, and within hours of finishing a few drafts lost him until now. Oh, the agony. I've been reeling and trying to cover since. But Pollock came back with a bang, showing that even though his arm may not be 100%, his legs never skipped a beat. Gimme all those SB, R and AVG while sprinkling in some HR. Pollock could be the main cog in many a fantasy championship belts this year. May your patience pay off all September.
I'm really disappointed in CarGo and Desmond lately, though Desmond had a nice past 7 days. They're both perfect examples of why you shouldn't get too married to a player all season long, no matter how baller they were for you to start the year. They got you here, sure, but what gets you here isn't always what will take you there. Be careful making a roster decision for them, but CarGo, especially, could easily become a fixture on your bench until he turns it around. If he turns it around.
Please no one mention Justin Upton's name in the comments. I refuse.
Good luck in Week 23 and the first week of the fantasy H2H playoffs! Be shrewd. Be smart. Be strong. And DROP THOSE COMMENTS!!!