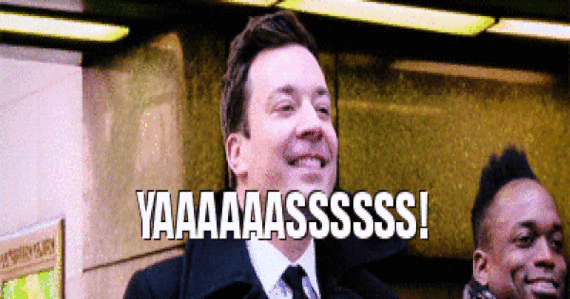 For this one I admit you need some Fallon, or an annoying college girl's exclamation of agreement, to lighten to mood. After all, the Creeper of the Week for Week 21 was compared to none other than Jeff Francoeur back in June by FanGraphs. And, unfortunately, it wasn't that far off. However, said player also miraculously graded as a 75 overall player (almost unheard of) days before the start of the 2015 season. Ratings like that rarely translate into a washed up player at age 25. Yet, here we are near the end of August 2016 and our Creeper is currently sitting in AAA. Raking in AAA, but AAA nonetheless. And in case you're wondering, I realize that I haven't done a good job, no, any job of convincing you to roster the upcoming player, but that's what the next paragraph is for. So…channel your best sorority girl: YAAAAAAASSSSS! (And then just continue the rest of his name.)
Yasiel Puig, OF (26.5% owned) – Not gonna lie, that was hard to write, but when scouring the waiver wire there aren't many better options owned as drastically low as Puig is currently. This is a player with an ADP in the mid-80's during draft season. Does that matter? Haha, it shouldn't, but for the sake of my argument. Yes. It matters a lot. When compiling preseason rankings typically they represent a projection of how well the player will perform over the course of the season; how many statistics he will compile for your squad. Puig's done nothing to justify his rankings, but the general consensus of his talent is All-Star level. He was brutal to start the year, but in June and July he was batting .300 across 30 games (he hit the DL in June) with 8 XBH. Does that turn the tide? Not quite. But look closer at July and you'll see that Puig wasn't deserving of the demotion: .283/.389/.806 with 8BB/12K in 60 ABs. That's close to par for his 2013 & 2014 course. Do I think he'll ascend to Top 30 status ROS to match his perception heading into a down 2015? Nope. However, at this point in the year it's smart to use your bench options to gear up for the playoffs. A likely September 1 call-up when rosters expand, Puig may end up with a one month audition for the Dodgers, or at least for trade suitors. Since joining the minors he's done nothing but rake the inferior pitchers for an OPS north of 1.200 and nearly twice as many walks as Ks. If he gets 80 September ABs he could slash .300/20/3/10/3 like he did in Sept 2014. If he doesn't, then a week in cut him for some other hot prospect. To me, it's worth the gamble as that potential could equate to a title in H2H leagues, or just enough push in Roto to snatch those final few cats. It's time to stash Yasiel.
Side note…sure, I could have highlighted Yulieski Guriel, but at risk of this essentially becoming a prospects series. And it's not. However, he's a worthy pick up, too.
Now…enough creepin'. Here are the Top 100 Hitters for Week 21!
Note: These rankings are considered ROS trade value.
RED = Falling
GREEN = Rising
BLUE = New to the 100
Dropped from Rankings: Andrew Benintendi (84), Nick Castellanos (86), Evan Gattis (88), Salvador Perez (91), Carlos Santana (94), Odubel Herrera (96), Adam Duvall (97), Javier Baez (98), Didi Gregorius (99), Michael Saunders (100)
There is a lot of movement this week. Did I just want the article to look prettier? Haha, no. Now's the time of year for some final tweaks to the rankings. The hotter name carries more value now than ever before this year; we ain't got time to wait on potential or name value to turn it around. Ain't nobody got time for that. Don't get too lost in the technicolor dreamboat of a list, though, as many of the names listed are still familiar. Check out those that dropped and you'll see guys that essentially carry -% on their ownership in ESPN leagues.
2016 is going to turn into the year of the MI. I remember waiting to draft my MI until the final two round one year in a 23 round H2H league with OPS. I thought I'd be sneaky to select Tsuyoshi Nishioka as my SS and play revolving door at 2B. It didn't work. At all. But the strategy could have because of how poor the position was. Now? Not only is the top player in fantasy a 2B, but 29/100 hitters in the rankings carry 2B or SS eligibility. That's crazy high compared to the norm. And guys that flew under the proverbial radar before the season are making waves right now: Miller, Segura, Nunez, Ramirez, LeMahieu, Forsythe, etc.
Trea Turner finally makes the list. As he should have two weeks ago. My bad. You're welcome.
Will somebody please free Danny Valencia from the abyss of Oakland already? Let the boy watch hit!
Good luck in Week 21, and DROP THOSE COMMENTS! We're close to the end now…YAASSSS!