You may think I'm high for this. In the slack channel for the #Razz30 our very own @Ralph Lifshitz himself mentioned that the Mets 5th man Robert Gsellman just may not be that good. And he may be right. Or…maybe not?
Don't all race to raise your hands when I ask who wants a SP with a 6.23 ERA that just got lit up by my still-one-year-away Atlanta Braves. I know that's not exciting, just like if Phil asked 'Who wants a mustache ride?' above. But what if the Phil Dunphy wisdom bomb in that gif actually plays out with our highlighted man? What if Ralph's wrong and we're dealing with a great buy low option?
Now that I feel like I've used-car salesman'd (yep, we're making that a verb) you for 30 seconds, let's cut to the chase. The Mets rotation has more red crosses in it than the road in Mereen after Daenerys crucified the previous slavers. And that was a bloody mess. Awful to see. I'm not totally sure what's happening to seemingly every Mets stud starting pitcher, but with Noah Syndergaard's biceps trouble another one bites the dust. Sure, they got Zack Wheeler to return, Matt Harvey's been impressive in his bounce back, and Jacob deGrom is still dominant (for now), but Steven Matz caught the bug the preseason, as well as Thor. Hell, even  Seth Lugo couldn't avoid the plague happening in New York? Goodness, what pharaoh pissed off Moses in that organization?
Now, back to the focus of Gsellman. Not even 24 years old, he flashed enough promise through the minors to be the first named called up when it became clear Lugo and Matz couldn't crack opening day. However, while his ERA, FIP and BB/9 were all impressive, strikeouts were not his forte. In his short debut last season, and thus far in 2017, the storyline's been different: 66.1 IP and 64 Ks. That's a small part of the picture, but when you see the whole portrait, especially the deeper cats, you find a great buy-low option. While ~70% of baserunners are usually left on-base (LOB%), Gsellman's strand rate sits at only 52.5% this year. That will change. As will his HR/FB% that sits at 16.7%. 1 out of every 6 fly balls don't leave the yard across a whole season. Oh yeah, and there's the whole .377 BABIP thing. He's not facing Tony Gwynn every at bat.
So, now that I've overwhelmed you with peripheral stats, here's the bottom line. Is he as good as his 2.42 ERA and 2.63 FIP from last year? Maybe not, but he's also not as bad as his current 6.23 ERA suggests. Meet in the middle and you have a 4 ERA (which is still higher than his current FIP) with a strong strikeout rate. Add in all the opportunity to remain in the rotation against a middling NL East and I'd put him on all my watch lists. Especially for his two starts this week.
Pitchers are listed in order by rank. Colors represent 8 toughest or 8 easiest opponents according to team wOBA for last 14 days.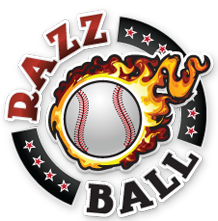 THE BEST
| Player | Opponents | ERA/FIP | K9/BB9 |
| --- | --- | --- | --- |
| Chris Sale BOS | BAL, @MIN | 1.19/1.15 | 12.42/1.43 |
THE REPLICAS
Player
Opponents
ERA/FIP
K9/BB9
Corey Kluber CLE
@DET,

@KC

4.19/4.17
9.70/3.15
Jon Lester CHC
PHI,

NYY

3.68/3.59
7.98/2.76
Johnny Cueto SF

@LAD

, @CIN
5.00/5.11
7.20/3.00
James Paxton SEA

LAA

,

TEX

1.39/1.15
10.86/1.67
Danny Duffy KC

CHW

,

CLE

2.81/3.63
6.75/3.38
Lance McCullers HOU

TEX

,

@LAA

4.34/3.46
11.17/2.79
Justin Verlander DET

CLE

, @OAK
4.60/3.62
9.20/3.99
Luis Severino NYY
TOR,

@CHC

3.00/2.93
11.00/1.33
Carlos Martinez STL

MIL

, @ATL
4.71/3.77
12.24/4.00
Rick Porcello BOS
BAL, @MIN
4.75/4.36
9.49/2.67
Jose Quintana CHW

@KC

, @BAL
5.22/4.71
9.20/4.30
THE STANDARDS
THE KNOCKOFFS
THE 

Player
Opponents
ERA/FIP
K9/BB9
Trevor Bauer CLE
@DET,

@KC

6.26/4.31
10.96/2.74
Brett Anderson CHC
PHI,

NYY

3.54/3.89
6.20/4.87
R.A. Dickey ATL

NYM

, STL
3.80/5.12
6.08/3.82
Trevor Cahill SD

COL

,

LAD

4.50/3.09
11.25/4.13
Mike Fiers HOU

TEX

,

@LAA

5.12/7.97
7.45/3.72
Wei-Yin Chen MIA
TB,

@NYM

4.71/4.48
5.57/2.14
Jeremy Hellickson PHI

@CHC

,

WAS

1.80/3.64
3.30/0.90
Zach Davies MIL
@STL, @PIT
6.57/4.14
8.03/4.01
Vince Velasquez PHI

@CHC

,

WAS

6.33/5.82
9.28/5.06
Alex Cobb TB
@MIA, TOR
4.66/4.42
6.52/1.68
Daniel Norris DET

CLE

, @OAK
4.71/3.77
6.43/4.71
Scott Feldman CIN
PIT,

SF

3.25/4.09
7.81/4.23
Edinson Volquez MIA
TB,

@NYM

4.44/4.45
8.51/5.18
Tyler Glasnow PIT
@CIN,

MIL

7.98/4.64
10.43/7.98
Nathan Karns KC

CHW

,

CLE

6.26/6.05
7.43/3.52
Tyler Chatwood COL

@SD

, ARI
4.88/5.56
6.32/3.16
Andrew Cashner TEX

@HOU

,

@SEA

2.93/6.20
4.70/7.63
Wily Peralta MIL
@STL, @PIT
5.19/5.85
6.92/3.81
Dylan Covey CHW

@KC

, @BAL
6.91/6.77
3.77/5.02
Rookie Davis CIN
PIT,

SF

11.17/7.35
8.28/6.52
All pitchers are projected for two-starts as of Friday night.
Good luck in Week 5! Keep checking back for your weekly lineup needs. Oh, and don't be afraid to ask your questions. On life. On pitchers. On ranks. On…well, just…
DROP THOSE COMMENTS!
Follow [email protected] on Twitter at @matthayes for far more than just fantasy advice.