This is the 5th post in a series on the 2011 Hall of Fame ballot.  My first post on Jeff Bagwell covered the criteria I am using for analyzing HOF players.  The next three posts covered Bert Blyleven, the middle infielder trio of Alan Trammell, Barry Larkin, and Roberto Alomar, and Edgar Martinez.
The next two players on my ballot would be Tim Raines and Mark McGwire.
I covered both these players previously – Raines as part of a leadoff hitter review and McGwire as part of a review of power hitters.  I'll leverage some of that information for this post as well as incorporate the WAR-based analysis like I did in the previous posts.
Tim Raines
WAR Totals:  94.6 Peak-Adjusted WAR – 64.6 career WAR + 6 All-Star seasons (+30 – defined as 5.0-7.9 WAR)
Stats:  23 seasons,  3,977 Times on Base (2,605 hits, 1,330 BB), 1,571 Runs, 170 HR, 980 RBI, 808 SB, .294 AVG / .384 OBP / .425 SLG / 123 OPS+
162 Game Stats:  102 R /11 HR/63 RBI/52 SB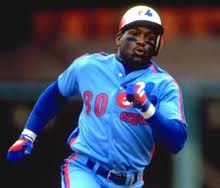 Career Excellence
In my previous post, I focused on how Tim Raines was arguably one of the top 5 leadoff hitters post-WWII (among retired players) given his 1) high OBP for a non-HR threat (.385) and 2) his fantastic baserunning (808 SBs at an amazing 84.7%).
Post-WWII Leadoff-Type Hitters With Greater Peak-Adjusted WAR Than Raines*
Rickey Henderson (198.1 peak-adjusted WAR / 113.1 WAR)
Joe Morgan (178.5 peak-adjusted WAR / 103.5 WAR)
Rod Carew (119.1 peak-adjusted WAR / 79.1 career WAR)
Pete Rose (115.3 peak-adjusted WAR / 75.3 career WAR)
Paul Molitor (109.8 peak-adjusted WAR / 74.8 career WAR)
Tony Gwynn (98.4 peak-adjusted WAR / 68.4 career WAR)
Craig Biggio (96.2 peak-adjusted WAR / 66.2 career WAR)
Tim Raines (94.6 peak-adjusted WAR / 64.6 career WAR)
*Note:  Ichiro certainly will be in this consideration set once he retires.  Johnny Damon (.355 OBP) and Carl Crawford (.337 OBP) fall short.  I've excluded Wade Boggs since he isn't your prototypical leadoff hitter given his speed.
All of the above are either in the Hall of Fame, will be in the HOF (Biggio), or would be if they didn't gamble on baseball.  Richie Ashburn (93 / 58), Lou Brock (54.1 / 39.1),  and Luis Aparicio (59.9 / 49.9) are Hall of Fame leadoff types that fall below Tim Raines both in peak-adjusted and career WAR.
The best comparison of a recent HOF nominee is Tony Gwynn (elected in his first year on the ballot with 97.6% of the votes)  Tony Gwynn has three apparent superior achievements vs. Tim Raines:  1) he has reached 3,000 hits (3,141 vs. Raines' 2,605), 2) he has 8 batting titles (15 top 10s) vs. Raines' 1 batting title (4 top 10s), and 3) his career average is much better (.338 vs. .294).
All of these achievements are minimized or neutralized if we take walks into the equation.  Raines has a big advantage in Walks (1,330 vs. 790) that actually gives him the advantage in times on base over Gwynn (3,977 to 3,955).  While Gwynn was dominant in Batting Average, they are much closer in OBP.  Gwynn edges Raines .388 to .385 in career OBP and has 10 top 10s (1 OBP title) to Raines' 7 top 10s (1 OBP title).
Gwynn was the more valuable hitter of the two – as evidenced by a higher OPS+ (132 vs. 123) and this is reflecting in his batting WAR of +434 runs vs. Raines's +306.  Raines made up most of this difference on the basepaths as his baserunning was +121 runs above replacement vs. Gwynn's +38 runs.  Surprisingly, both players ranked as about average fielders but Gwynn comes up slightly ahead (+5 vs. -8 runs).
In the end, Raines was of near equal value to Gwynn.  The huge difference in HOF support is just a reflection that AVG and Hits are overvalued by voters (vs. OBP and Times on Base).
If we focus on just WAR for outfielders, Tim Raines ranks 24th all-time in peak-adjusted WAR for retired players (14th for post-WWII) just behind Tony Gwynn and ahead of the following post-WWII OFs:  Richie Ashburn (93 / 58), Dave Winfield (89.7 / 59.7), Andre Dawson (77 / 57), Enos Slaughter (74.1 / 54.1), Ralph Kiner (70.9 / 45.9), Jim Rice (61.5 / 41.5), Kirby Puckett (59.8 / 44.8), and Lou Brock (54.1 / 39.1).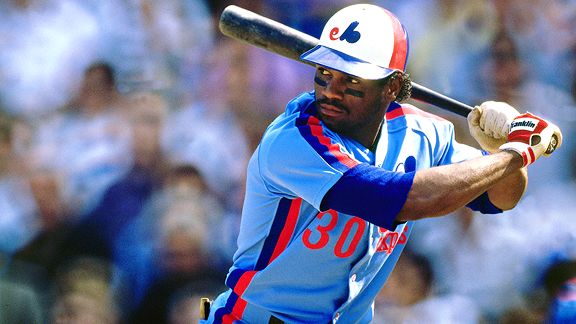 Peak Excellence
Tim Raines had 6 All-Star seasons (5.0+ WAR) during his peak years of 1983-1992.  His MVP support was a little lower than he deserved – he had 7 top 10 WAR seasons and only 3 top 10 MVP seasons.  This isn't surprising since 1) MVP voting skews towards power hitters (Rickey Henderson led the league in WAR 4 times and had 9 top 10s but only 1 MVP and 6 top 10s), 2) MVP voting skews towards bigger markets, and 3) MVP voting skews towards teams that win pennants.
Raines' six seasons of 5.0+ WAR are greater than Tony Gwynn (5), Dave Winfield (4), Andre Dawson (4), Jim Rice (4), and Kirby Puckett (3).
Verdict
Tim Raines was a more valuable OF than most of the recent OF nominations.  His lack of support to date is more a reflection of the traditional valuing of players via 'baseball card stats' vs. more advanced statistics that give credit to other skills like baserunning and OBP.  I think he'll eventually get in but it will take a couple more years.
Fun (and potentially fictional) facts
1) In 1982, Raines snorted an estimated $40,000 in cocaine.  During the Pittsburgh drug trials in 1985, Raines testified that he only slid head first to not break the vial he kept in his back pocket which he didn't want to risk stashing in his locker.  In a dubiously unrelated note, his nickname was 'Rock'.  He could become the third player in the HOF to have acknowledged cocaine use joining Paul Molitor and Mordecai 'One Nostril' Brown.
2) Tim's son (Tim Raines Jr.) is one of 29 pairs of Sr./Jr. father/son pairs to both play in the majors.  While Ken Griffey's kid was by far the best, the list after that is surprising murky (Sandy Alomar, Jose Cruz, and Gary Matthews are in the next three).  Tim Raines Jr. only managed 160 ABs but that was ten times more than Pete Rose Jr. (16 ABs).
3) The Montreal strip club Fleur de Sex named a lap dance after Tim Raines which became a favorite for guests who needed to get home really quick.  This proved much more popular than the 'Andre Dawson' (later renamed to 'Vladimir Guerrero') table dance where an older dancer would limp around until guests handed them money to stop and become a designated sitter.
Mark McGwire
WAR Totals:  98.1 Peak-Adjusted WAR – 63.1 career WAR + 7 All-Star seasons (+35 – defined as 5.0-7.9 WAR)
Stats:  16 seasons,  2,943 Times on Base (1,626 hits, 1,317 BB), 1,167 Runs, 583 HR, 1,414 RBI, 8 SB, .263 AVG / .394 OBP / .588 SLG / 162 OPS+
162 Game Stats:  101 R /50 HR/122 RBI/1 SB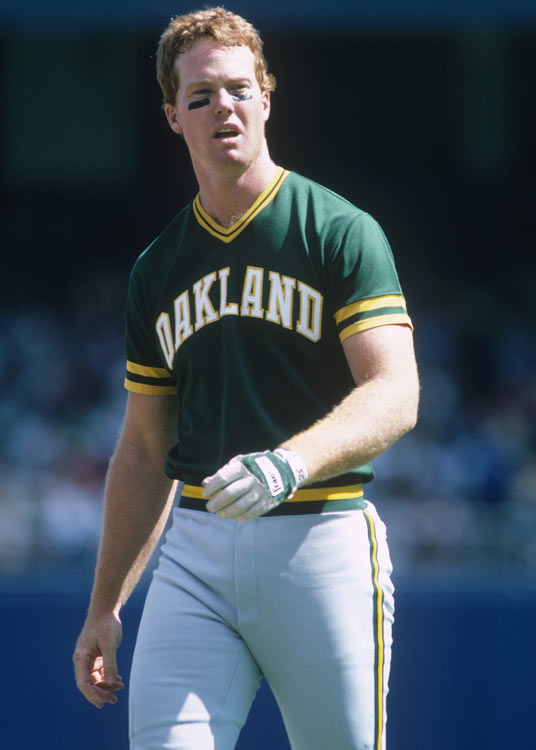 Career Excellence
There's not much to say about McGwire that hasn't been said.  He really only did two things (hit HRs and walk) but he did them very well.
His 98.1 peak-adjusted WAR is 6th among 1Bs retired since 2005 – below Gehrig, Foxx, Bagwell, Mize, and McCovey.  This is all-driven by HRs and walks as he was a below average runner (-19 runs vs. replacement) and fielder (-30 runs vs. replacement) even for a 1B.
He also had a relatively short career (7,660 plate appearances) – the median among HOFers is 8,960 (or approximately 2.5 more seasons).  He falls into a category of players I'd call 'slugger' that seem more prone to short careers because they are reliant on 'old man skills' (power and batting eye) and have nothing to fall back on as their bat speed slows.  Below is a list of Hall of Famers who generally only contributed with power and possibly batting eye (i.e., average to below average defense and running).
| | | | | |
| --- | --- | --- | --- | --- |
| Name | OPS+ | HR | HR/PA | OBP |
| Mark McGwire | 162 | 583 | 7.6% | .394 |
| Hank Greenberg | 158 | 331 | 5.4% | .412 |
| Johnny Mize | 158 | 359 | 4.9% | .397 |
| Ralph Kiner | 149 | 369 | 5.9% | .398 |
| Willie McCovey | 147 | 521 | 5.4% | .374 |
| Harmon Killebrew | 143 | 573 | 5.8% | .376 |
| Reggie Jackson | 139 | 563 | 4.9% | .356 |
| Orlando Cepeda | 133 | 379 | 4.3% | .350 |
| Jim Rice | 128 | 382 | 4.2% | .352 |
McGwire's HR per Plate Appearance is best of this group.  More impressively, his OPS+ is best – normalizing for era and park as some of these players didn't play in hitter-friendly eras.  His OBP is only bested 3 of the 8 HOFers as McGwire's good eye helped balance his low AVGs.  In fact, his HR/PA is the highest of all-time – besting Babe Ruth (6.7%) and Barry Bonds (6.0%).  His OPS+ is 11th with the only post-WWII players on the list being Ted Williams (190), Barry Bonds (181), Mickey Mantle (172), and Albert Pujols (172).  Among the players that McGwire's OPS+ surpasses are: Willie Mays (155), Hank Aaron (155), and Stan Musial (159).  This is more impressive than the fact he is 11th on the all-time HR list since his OPS+ would adjust for the fact he played during the 'steroid era' where there were more HRs hit than in most other eras.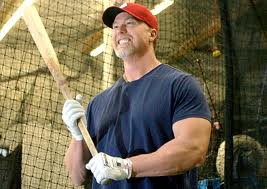 Peak Excellence
McGwire had 7 All-Star seasons of 5.0+ WAR.  His highest was his 70 HR / .470 OBP season in 1998 when he reached 7.2 WAR.  Only four first basemen had more (Gehrig, Foxx, Bagwell, Mize).
Verdict
McGwire is definitely not the most well-rounded player ever but he was a phenomenal power hitter whose batting eye led to an above-average OBP.  If steroids are taken out of the equation, he's a rather easy decision.
Fun (and potentially fictional) facts
1) Mark's brother Dan was a 6'8″quarterback at San Diego State and was drafted in the 1st round of the 1991 NFL Draft by the Seahawks.  His pro career never took off.
2) Tony LaRussa started wearing sunglasses during night games because he kept getting blinded by Mark McGwire luminescence.
3) McGwire's wife – Stephanie Slemer – is a former pharmaceutical sales representative.  She only sold pharmaceuticals, though, for '
health purposes
'.